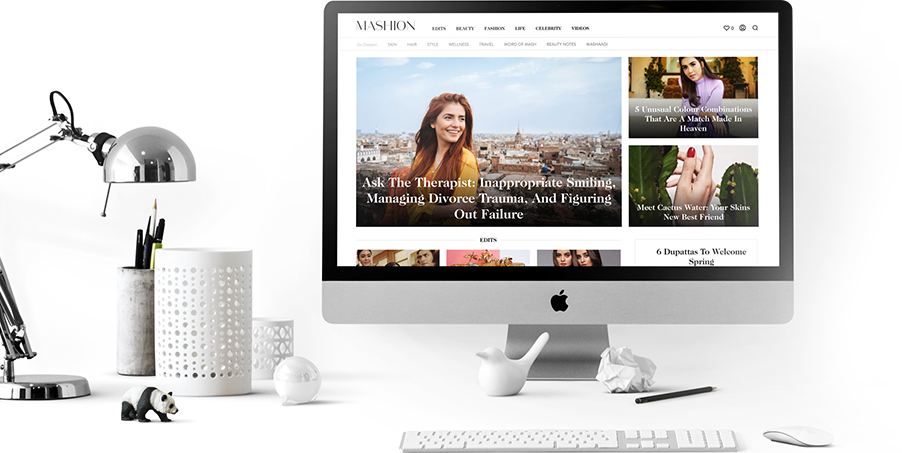 Mashion Online
Advertising
Reach our tight knit community with a trusted voice.
Mashion is the go-to destination for the new age Pakistani woman to get her daily dose on anything and everything she cares about. We inspire, entertain, and empower our audience through optimistic and diverse storytelling. Our ultimate goal is to create a community which empowers young Pakistani women and helps them seek out their full potential in every aspect of their lives.
OUR MONTHLY AUDIENCE
AVERAGE MONTHLY VIEWS
200,000
AVERAGE MONTHLY VISITORS
120,000
SPONSORED CONTENT
We believe that little details count, that fashion, beauty and lifestyle are inextricably linked. We take a curious, unbiased, open-minded, and service-centric approach to the work we do. We test the waters so that you don't have to. We will never recommend something that we don't love and think worthy of your time or your wallet. Above anything else, we value your trust. So sit back, relax and have fun discovering with Mashion!