When it comes to fashion, there's a whole world of little tricks and unspoken rules that are what make celebrities look as good as they do on the red carpet. Behind those red carpet looks? Stylist masterminds, who know which colours complement which skin colour, and which cuts flatter the right body type like the back of their hand. They're pros. Unfortunately, not all of us have access to around the clock stylist care — wouldn't that be nice! Knowing our readers' love for all things fashion, we invited two styling maestros to the Mashion HQ: Rao Ali Khan and Ella Hussain, founders of the styling company The Emergency Room (The ER) to give you insights on style, trends, how to shop and where. If you missed the fun Q&A session — here's everything you need to know!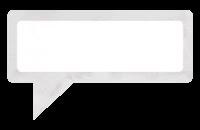 1. Quality Over Quantity
Buying tons of cute but cost effective clothes is always an easy way out. You end up satisfying your insatiable hunger for shopping, without breaking the bank (entirely). But, inevitably, a few washes later the colour begins to fade, fabric tears and frays at the edges, and where collars would stand up right, now lie lifelessly against your neck. This is where the importance of quality comes up. When it comes to shopping, fashion gurus in every corner of the world value quality over quantity. Rao stands by this too. "I prefer quality for sure. Choose things you know you'd wear and make different looks out of, rather than just buying impulsively." is what he suggested. 
2. Move On From Your Winter Wardrobe
Winter is definitely the season you can have the most fun with fashion. It allows us to experiment with different styles. From hats to capes to coats, we get to layer and wear all the clothes it's too hot to otherwise. Most girls get attached to their favourite pieces, and want to make them work all year round — but it's just not doable. "Your winter wardrobe should stay in the winter. Colder seasons are meant for layering and that's when your winter wardrobe will work best."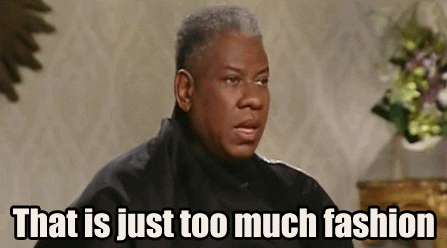 3. Pinterest — The Go To Place For Inspiration
Artist, writer, designer or stylist — a creative person is always looking for inspiration. Inspiration can come from anything, but in the age of the  internet and social media, it's become much easier to look up dozens of ideas in one place. Our expert Ella personally prefers the app Pinterest, and calls it a great place to take inspiration from for new looks and styling cues.
4. An Underrated Shopping Hub
Karachi is as metropolitan as it gets when it comes t shopping — you'll be hard pressed to find a street without a shop to buy clothes. From local bazaars to ateliers, the sky is the limit — and it's a dizzying limit. Having so many options can confuse even the most assured person. The promise of quality isn't one that every store lives by, sadly. In times like these, one underrated place that our expert Rao loves to explore is the online marketplace Daraz. Here he finds the most eccentric stuff. "An underrated place to shop in Pakistan for me is Daraz. I was styling a song recently for which I was looking for special kinds of hats and costumes, and I found them all over there."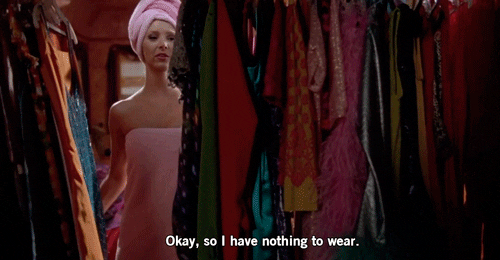 5. Style Advice For Apple Shaped Bodies
Apple shape refers to a body with broad shoulders, thinner hips, and an undefined waistline. When styling an apple shaped body, always try to create the best silhouette possible. In order to do that, avoid wearing baggy clothes, horizontal stripes, and tiny patterns. According to Ella, your main focus should be the waist. She suggests buying things that accentuate the waist to create the illusion of a more cinched in, defined waistline. 
6. Ideal Eastern Cuts For Pear Shaped Bodies
A pear shaped body has wider hips than shoulders, but a well defined waist. When dressing a pear body shape, the key is to enhance the upper body while accentuating the waist as well. To achieve this goal with eastern wear, Ella opts for straighter cuts. "For every day looks I would go for straighter cuts to hide and manipulate the pear shape a bit, whereas for formal looks a sari would look great on a pear shaped body." She says.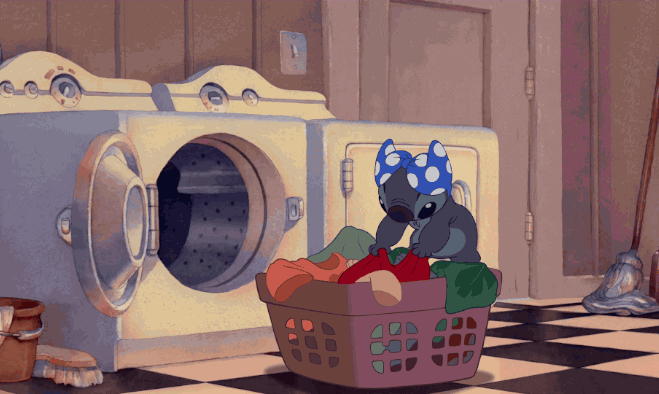 7. Styling On A Budget
Styling on a budget is one big challenge for most people. You have to spend less without compromising on the appearance or quality of an item, which are the two most important things. This is when you need to go on a deals and discounts hunt. Sales season is the best time to stock up on the pieces you've been eyeing for a while, and know you'll wear throughout the year. Rao recommends looking out for deals, especially on Daraz. According to him you can find good deals there. "You can filter through their price range or also wait for sales. For instance, Zara goes on sale twice a year. You can take advantage of similar deals on Daraz."
8. Brightening Up Your Work Wardrobe
The work wardrobe should follow the 'less is more.' That doesn't necessarily mean your work clothes have to look boring or monotonous. You can easily add a pop of colour without being scared of looking unprofessional. The key is to invest in separates that are easy to mix up. Ella believes that it's the only way to add liveliness to your work outfit. She says, "the best way to avoid wearing monotonous clothes is to mix and match. Buy lots of matching separates and just mix it up."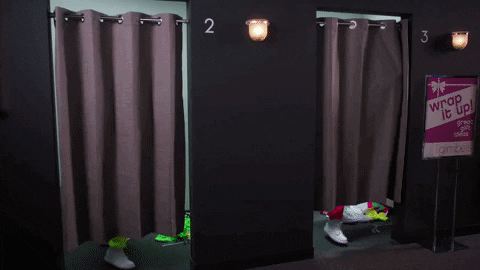 9. In Person Shopping Or Online Shopping?
Standing in long queues to get your favourite clothes, shoes, or accessories at stores is the kind of thing we just don't have the patience for anymore. Online shopping has changed the game completely. Not just for us, but for celebrity stylists too. Ella is a fan of being able to shop from the comfort of your home, with just the click of a button. She says, "I used to prefer shopping in person but now shopping online has become so much easier. For example, I use Daraz's new wallet app, which lets me checkout in two simple steps and the refunds are easy as well."
10. Kick Starting A Styling Career
The current age we live in is the best time to dive into creative careers. If you're thinking of becoming a stylist, there's no time better than the present. The fashion world is rapidly growing, and is always looking for new talent. Celebrities want to look their best at all times, especially now that their lives are documented and followed closely on social media. If you have the passion and creativity that a stylists needs, then you're already half way there. Our expert Rao advises aspiring stylists to work hard and gain as much experience as possible. He says, "Keep applying for jobs and internships with different designers. Work with designers initially to gain experience."