There's really no easy way to pick which women have inspired us more, and which have inspired us less. They say time brings change, and that couldn't be truer for the state of women's rights. Every year we achieve new milestones by more women being elected to office, occupying the highest offices of companies, creating their own businesses and opportunities, or fighting for the empowerment and uplift of those that are still a ways behind. That's not to say these massive strides have come about spontaneously. It's through the relentless work and determination of all women – both in the public eye and those that are not – who use their voice to clear misconceptions about feminism, treat others with respect and tolerance, and refuse to let stereotypes limit them. The 8 women we've picked to highlight on this Women's Day are girls who make Pakistan proud, both at home and internationally.  They are girls that work towards their own success, but never forget to use their voices to affect social change. We couldn't be more inspired! Here's to watching this list double, triple, quadruple in 2020 and the years to come.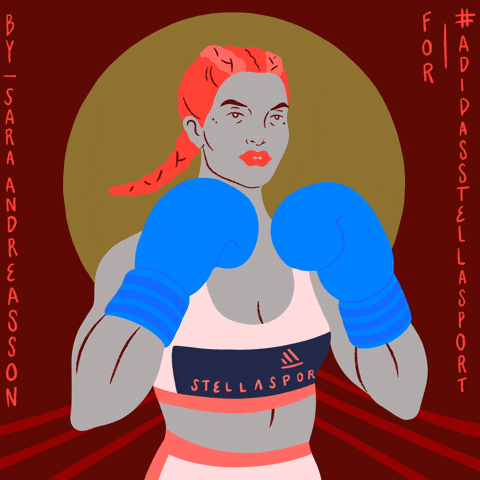 Anita Karim
Meet Pakistans first and only current MMA fighter. At 22, she's wasted no time in honing in on her natural skill and talent. She knows what she wants, and she's more than willing to put in the work for it. Anita aspires to become a UFC champion one day, and till then, her successes speak for themselves. During her first competition, Anita every single one of her matches, dislocated two of her opponent's elbows, and became ranked "Best Athlete" at the event. The road hasn't exactly been straight, though. As the only female MMA fighter in Pakistan, she finds herself at a loss for opponents. Female MMA fighting is yet to become the thriving arena locally that it is in other countries of the world. Yet, there's something extremely inspiring in this alone. Anita continues to push herself against her own boundaries – not to defeat some unseen foe in the ring, but to simply become the best that she can be.
"It (being an MMA fighter) is quite ordinary, to be honest. I belong to a family of Taekwondo black belts, so it isn't exactly an insane decision around here. I was raised a fighter, and my brothers, who are also my trainers, were always supportive. It's only now that I realise the magnitude of responsibility that befell my shoulders once I took up MMA. I am happy, but certainly not pressurised. When we moved to Islamabad, I had the option to study or train. The fact that I had the option was a blessing. So I did both. I completed my Intermediate education and when my coaches, Ehtisham Karim and Ali Sultan, trained me for the first time, I felt like I was destined to do this so I decided to pursue it full time. I was teased for the way I kept my hair short, like boys do. So all the talk about not being 'girly' enough is water off my back. Back in Hunza I used to train and fight with men in Taekwondo competitions. It wasn't a choice then, it isn't one now. If anything, it has only made me stronger and more resilient. People will always talk, we can never change that." – Anita Karim
Misha Japanwala
Misha is one of many young designers abroad that's taking the next step in the fashion industry. She's creating a bridge between fashion and social commentary. After all, fashion is a representation of the world around us. Her graduating thesis from Parsons School of Design in New York City was inspired by the reality of honour killings back home, domestic violence, the repression of female sexuality, bodily autonomy, and expression. Her collection is called Azaadi. Misha used plaster moulds of her own body, as well as bodies of those that have experienced violence. She used some of these moulds to create jewellery, and other moulds to create half cast half cloth wearable pieces of art. When seen from afar, they almost double as armour. Misha has received international acclaim and attention for her work, having been featured in Vogue Spain and Vogue Russia, as well as Harpers Bazaar Arabia. Misha worked at Elle Magazine until recently, having joined Proenza Schouler's atelier now.
"I used to be so scared of sharing my work in the beginning because I always had 'log kya kahenge' at the back of my mind. I think that's something that stops all women, whether its professionally or personally. The toxicity of having to worry about what society will think of us lies in the reasons we hide our dreams and desires in a country like Pakistan – not because we believe we have the right to privacy, but because we are terrified of what others will think and the consequences that will have on society's opinions of us/our families.
I think we need to stop hiding. Let the aunties talk all they want – there is power to be reclaimed in being true to who we are and not being afraid to be as unapologetically us as possible." – Misha Japanwala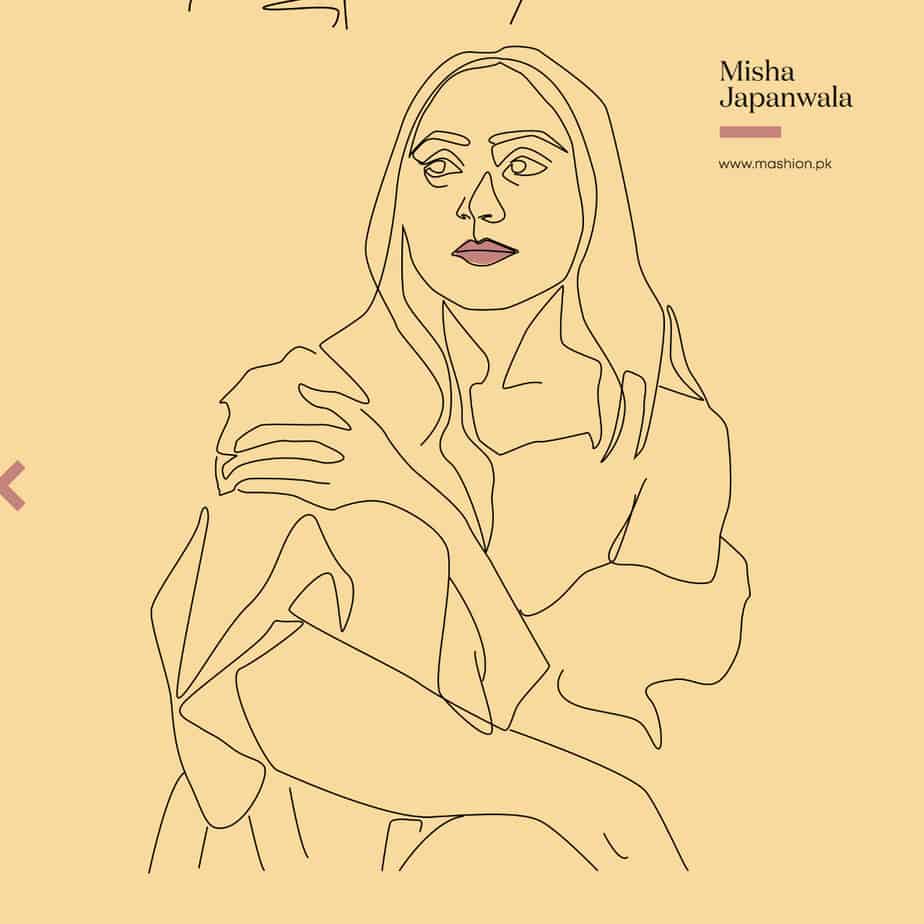 Khaula Jamil
Khaula Jamil wears many hats, to say the least. This Fulbright scholar and Parsons School of Design graduate is a documentary photographer, journalist, entrepreneur and owner of a jewellery business, and part time faculty member at Indus Valley School of Art and Architecture. She could teach us all a thing or two about how to balance an immensely heavy work load! Her class at IVS, the Karachi City Orientation, is a series of activity based seminar classes which address the students relationship to the city. The flexible course always shapes itself around the current social and cultural happenings of the city. making it useful in addressing things like cultural and visual identity, as well as social dilemmas. Moreover, she's the brains (and eyes) behind Humans of Karachi, a project she began in collaboration with Citizens Archive of Pakistan – an organisation she has also previously spent time working for as head of photo, video, and animation. Her incredibly self aware, naturally inquisitive, and engaging work is what make her stand out.
"I'm not sure about specific set backs or issues I've experienced per say, but one challenge I have faced and tried to overcome is navigating my way through my career without any real guidance, or mentor. My line of work is a niche one and I've had to find many solutions and answers by looking within. Another challenge I continuously face is that of 'imposter syndrome.' I think many women with successful careers will relate to that one. It's an ongoing struggle.
I think women in the professional world, particularly in Pakistan perhaps, are not encouraged to be ambitious enough and many end up feeling like it's okay to not even try. This can change if they are raised to believe they can achieve high ranks professionally and that it is their right to aim high. Giving young women the space to mature and grow and nurture their confidence is the key to success." – Khaula Jamil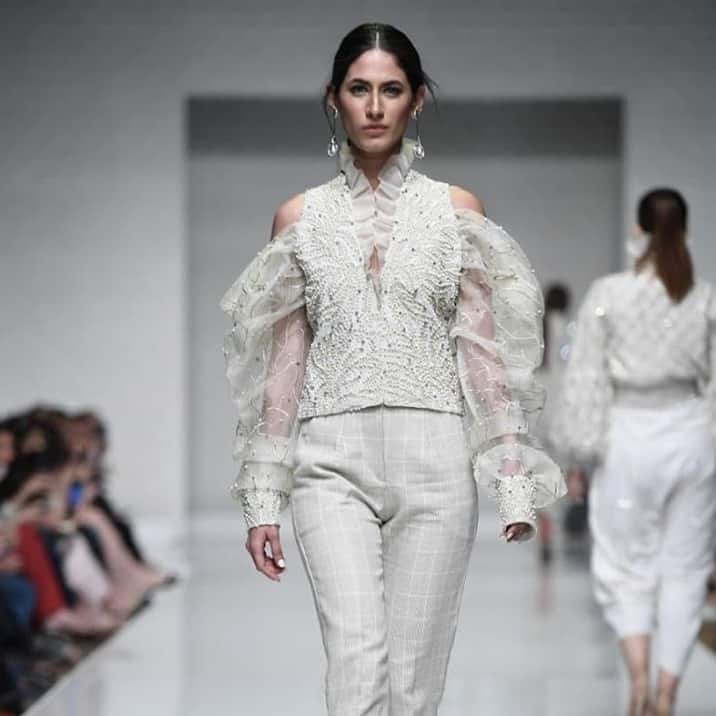 Khalida Brohi
Khalida Brohi is a Pakistani activist for women's rights and a social entrepreneur. She hails from an indigenous tribe in Balochistan, known as the Brahui people. She's experienced and witnessed barbaric practices and misogyny first hand growing up, which is what sparked her still burning desire to bring about freedom, equality, and justice for women in Pakistan. Her incredible courage saw her leave school at 16, when she decided to pursue justice for her cousin and all women in general that unfortunately become victims of honour killings. Ever since then, she's dedicated herself to the cause with a ferocity and power that's more than admirable. It's humbling. She is the owner of Sughar Empowerment Society — a non-profit organization which helps women in Pakistan learn skills related to economic and personal growth. She has also been recognised for her work in Forbes 30 Under 30 Asia.
"It's been quite a journey. I started my fight against honor killing when I was 16, and lost my cousin to this gruesome act. As a tribal girl belonging to a village in Balochistan, the challenges starting my work were plenty. Not only was I shunned by society, but it was also hard to convince my parents to let me start. Over the past 13 years, my journey has taken many shapes. After a lot of opposition, embracing innovation, and coming across powerful experiences of learning, we have finally found one path that works towards women empowerment through the Sughar Foundation. We must unleash the potential in women and give them opportunities to rise as leaders. Today, I am deeply proud to say that now after all these years, we are reaching out to thousands of women. I am also running a social enterprise with my husband in the name of @TheChaiSpotNYC to build bridges between Pakistan and USA." – Khalida Brohi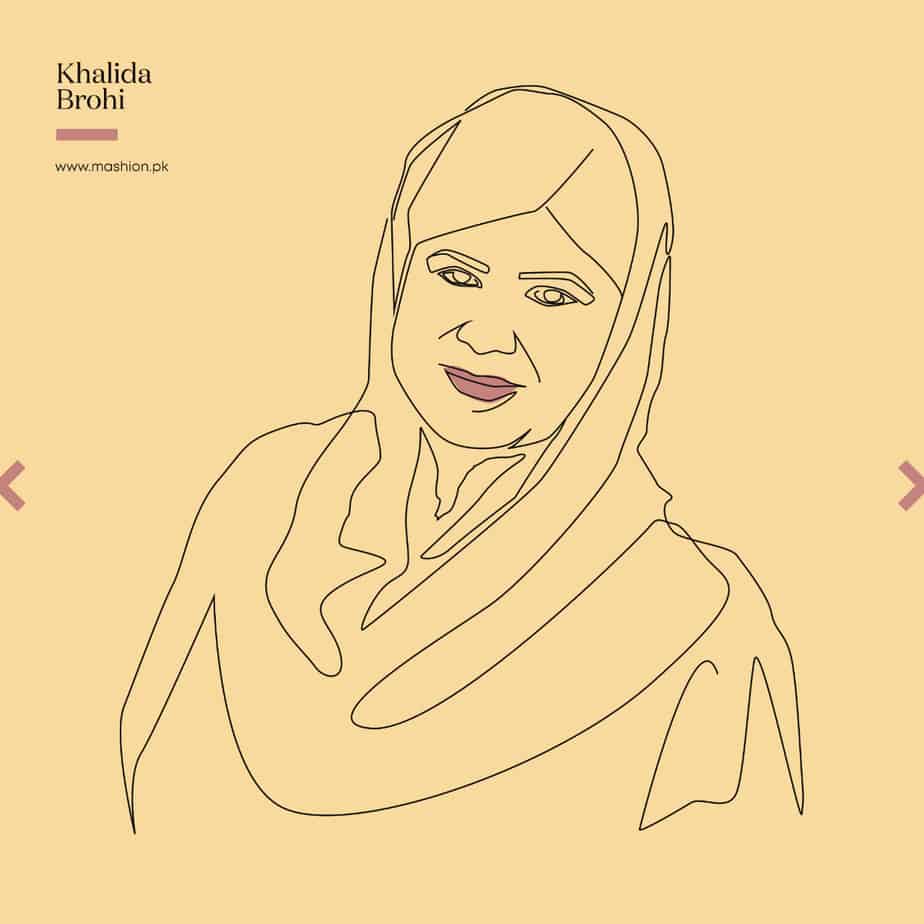 Suhai Aziz Talpur
Suhai Aziz Talpur's entrance into the Pakistani police force has been a historic milestone in a field of work where female representation is lacking. Hailing from a middle class family in Tando Adam Khan, Suhai was fortunate enough to have a father who had big dreams for her. As an activist himself, he raised her with a nationalistic spirit. On 23rd November, 2018, 3 armed attackers entered the Chinese consulate in Karachi. As the superintendent, Suhai led police units to the scene, and resolved the conflict swifty. Now lauded as the 'Daughter of Pakistan' by many, here's what she had to say about being the first women from Lower Sindh to reach this position.
"When my parents decided to enroll me at a school, most of our relatives started taunting my family. So much so, that my family had to leave our village and move to a nearby town," she recalled. "My family wanted me to become a chartered accountant but I found the job to be very dull as it had no social value," she said. "That is when I appeared for CSS and cleared it in the first attempt."
"The moment I cleared my Central Superior Services (CSS) exams and was told that I'd be joining the police department as an assistant super intendant police (ASP), the same people started approaching me by claiming to be my long-lost relatives. This is the power of education and being a female, I am proud to have this power." – Suhai Aziz Talpur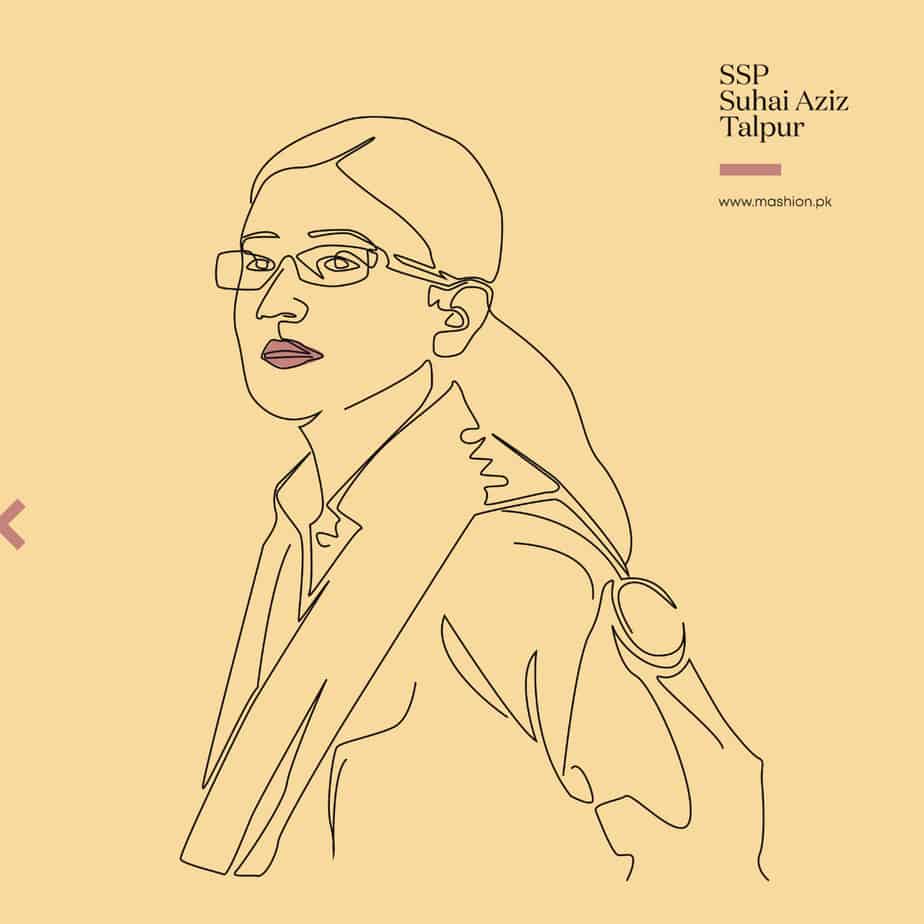 Maliha Abidi
Maliha is a 23 year old artist and feminist. Those are two aspects of her personality that have come to define her work, and her beliefs. She's always been interested in highlighting the stories of inspirational women – women who have broken boundaries, achieved fantastic success, and overcome adversity. Her first instinct is to paint these stories, and translate them into works of art. She's done series for UN Women and Adobe, and is now working on a book of illustrations about women. 'Pakistan For Women' is a book that features iconic figures like Noor Jehan, as well as lesser knwon but equally awe inspiring women like Ayesha Farooq, Pakistans first female fighter. Her book contains 50 such features.
"I am trying build bridges with my paint brushes. As an artist, as a storyteller and as a woman, of course I have faced certain obstacles. They had to do with the fact that people around me didnt see art as a field in which someone could flourish. However, I only trusted the opinions of a few, and those few always believed in me. Never think you are alone. We have to stay confident in our abilities and use whatever talents we have, whatever our platform is, to be the voice of those who do not have a voice! This is how we can ensure no woman is left alone because women fight a battle every step of the way!" – Maliha Abidi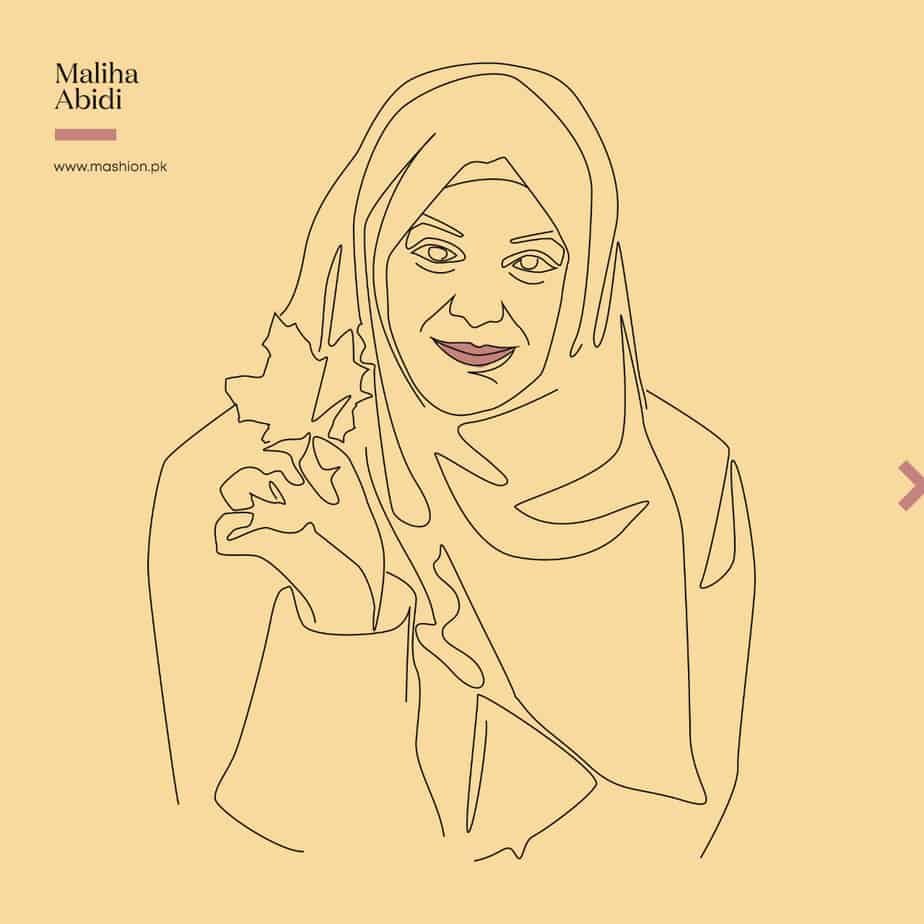 Hajra Khan
Hajra Khan is the captain of the Pakistan women's football team – no easy feat in a country that underestimates it's female athletes, and sometimes would like to forget them altogether. Despite this, she has let her talent speak volumes for her. At just 25 years old, she's the only Pakistani player to score 100 goals in her clubs career. If that wasn't enough, she also holds the Guinness World Record for participating in the lowest altitude match ever played in Jordan. Hajra is the only Pakistani to have been invited by three German Bundesliga clubs for pre-season trials in 2015 – her reputation abroad precedes her, and we couldn't be more proud to have her represent our country wherever she goes.
"Being a Pakistani woman means that I might be a top level athlete at my sport but I would also lose bits of my family in the process," she said. "Because, I know there are a lot of female athletes who are not allowed, but they still strive for the best. There's just a lot left behind in the process." She also has said, "If there's a photo with the national team on Facebook, there's going to be 100 negative comments about how she's not Muslim, how she's a disgrace to the country," Khan says. "They don't care of the skill that the girl has, or the credibility that she holds, or that she's representing the national team." – Hajra Khan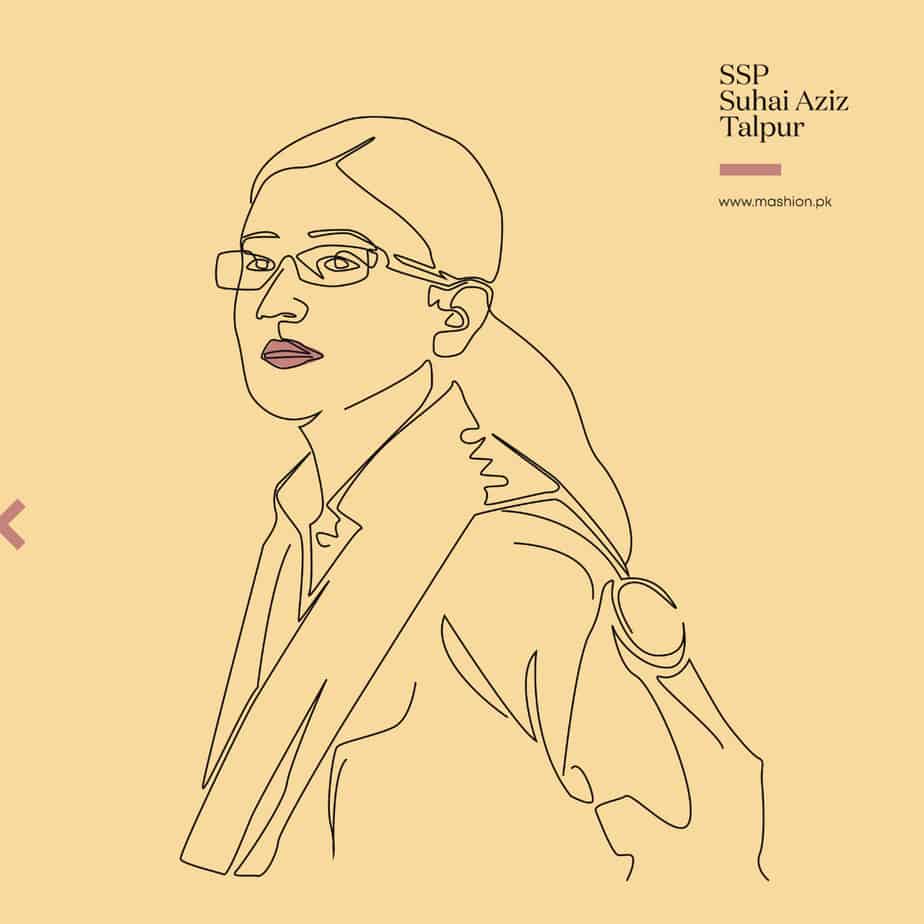 Sara Shakeel is no newcomer to the art scene, but her fearless take on body empowerment has caught everyone's eye! With over 700k followers, she uses her signature crystal designs to speak up about deeply rooted social issues that exist in our society. In this Instagram age, her work has gone viral, grabbing the attention of major art connoisseurs like Coco Rocha. Her work has normalized body types that may not be perfect and we can't wait to see what she does next! She talks about how she got a start in the art industry below.
"All my life I have been the black sheep of my family. I wish I could tell you what made me do what I do today but the whole feeling of mixing and blending pictures was so powerful that I just had to do it. I remember when I made first piece of artwork — how peaceful I felt. It was like a void being filled with contentment. I started making six to seven pictures a day! It was therapeutic for me and with time I realised that others felt the exact same way when looking at my pictures! It not only healed me, as a person but healed a lot [of people] out there. It's the reason why I still exist — because there are many who can relate to me and my work!"
"For a leap of this sort you need to be fearless baby! Fearless as f*ck! Let no one decide who you are and create yourself everyday. Fall in love with your existence and believe that there was a purpose for you coming to this world. That belief and confidence will take you places. That's a promise from God and I am living that life for sure," she went on to say.