With the Karachi sun shining bright and hot, the kids and I have had to alter a lot of our usual activities. Swimming schedules have been pushed back, outdoor play-time has been reduced and fresh juices have replaced junk food. Instead of taking them to the park or beach, the air-conditioned cinemas have become our safe haven! I'm typically in favour of acclimatizing my kids to the weather around us, but it would be cruel to subject them (and myself) to this heat.
Thus, I set out to find some fun indoor venues that would keep the kids entertained. Indoor play areas provide a safe environment for children to play in and are ideal for most modern moms – who want to keep their kids away from tablets and smartphones. After some digging, I compiled a list of places in Karachi, Lahore and Islamabad that are ideal for you and your kids!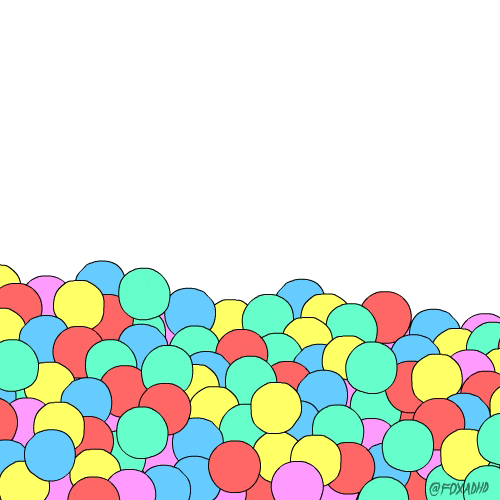 This is perhaps the biggest soft play area in Karachi. It was the venue for my daughter's 4th birthday last year, and I can guarantee that it's hassle-free, temperature-controlled and quite safe. Children can run around a maze of soft play, climb ladders, jump on trampolines and enjoy a fight in the ball pit. In the meantime, mothers can enjoy a good cup of coffee while connecting with each other. I usually take a book along to keep me company while the kids run amok. It's a win-win situation!
Lahore Address: Packages Mall, Walton Road, Gulshan Colony, Lahore
Karachi Address: Ocean Mall, Block 9, Clifton, Karachi
You cannot go wrong with the iconic Sindbad. The place is loaded with fun coin rides for every age, including flying planes, air hockey and the classic old school arcade. Sindbad has both a soft play area for toddlers and a bigger one for older kids. The cherry on the top is perhaps the rock-climbing zone that's sure to bring out the kid in you as well!
Address: Dolmen Mall, Block 4, Clifton, Karachi
I was recently invited to a birthday here with my children and, I kid you not, I think had more fun than they did! Everything from the dodge 'em cars to the virtual reality game is state of the art and fun for all ages. The kids are really just an excuse at this point.
Address: Dolmen Mall, Block 4, Clifton, Karachi
This restaurant caters specifically to children – it's a dream come true! The Owl's Nest was our go-to spot when I wanted to teach my children some table manners. I made a deal with them: we can go play but they have to finish their meal on their own. The restaurant has a soft play area, a construction zone for kids, a water game full of fish, numerous books and board games and so much more! This place has always brightened our day and is a part of so many special memories.
Address: 6-C, Nishat Commercial, Lane 3, Phase 6, DHA, Karachi
The TDF Studio is built on the STEAM (Science, Technology, Engineering, Arts and Math) concept that fosters imagination and creativity in young visitors while keeping it fun. This exciting education place has a variety of fun themes to offer, including mathematics, mind games, pre-engineering, acoustics and sound, health, optical illusions, light and energy. We were recently invited to a birthday party here and the kids and I had an absolute blast playing with basic science concepts. A great way to make learning fun for all!
Address: 4th Floor, Dawood Centre, MT Khan Road, Civil Lines, Karachi
Think about it – a café for children where moms can get their nails done and the food is top-notch! Sound like a fantasy? Well, it's real! Happy Acres has everything your child's heart desires: a play area (complete with a zip line), a jungle gym and ball pit. There's also a 'Pretend World' for kids up to six years old, which aims to foster childhood development through role-playing for small children. Children can have an immersive and interactive experience in this world of make-believe while learning important skills. Bonus: it's got a Wi-Fi lounge for parents to relax in while the kids busy themselves.
Address: Plaza 184, Street 13, Sector Y, DHA, Phase 3, Lahore
Apart from being a shopping haven, the Nishat Emporium boasts a 9-screen multiplex cinema. For younger kids, Nishat Emporium's Fun Factory has it all – coin rides, an arcade and a soft play area. The fun parents and children can have in this mall is limitless!
Address: Emporium Mall, 16M Abdul Haque Rd, Trade Centre Commercial Area Phase 2 Johar Town, Lahore
Conveniently located in Centaurus Mall, this entertainment center is the first of its kind in Pakistan. It offers five thrilling attraction rides, ten kiddie rides and 50 different types of arcade games. Who could ask for more! It's the ideal place for people of all ages and is in a safe, secure and convenient location. It's a must-visit!
Address: The Centaurus Mall 4th Floor، Jinnah Avenue, F 8/4 F-8, Islamabad