Mehndi or Henna is such a central part of every wedding. However, the bitter reality is that the majority of 'mehndi walis' and even artists working within acclaimed beauty salons across Pakistan do not use safe, natural forms of henna. It's important to know the difference between artificial and natural forms of henna, and to know which one you're purchasing.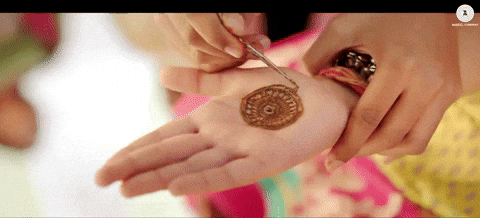 What Are Artificial Forms Of Henna?
Artificial forms of henna are abundantly available, not only across Pakistan, but globally. If you go to your local bazaar, you'll see a range of mehndi brands that claim to be organic with only a 15 minute application needed for a red colour. That miracle is an impossibility when using natural paste. It can only occur when a concoction of chemicals is mixed to satisfy an impatient customer's desire to keep the paste upon their skin for the shortest period. 
Dawn extensively documented the apprehension concerning chemical mehndi use. With the help of Dr Nasiruddin Khan, the head of the centralised science laboratory at Karachi University, they compared 5 popular mehndi brands. Dr Khan stated that "Most organic solvents contain benzene ring compounds whose hazardous effects are well-known". He continues to express that "Oxalic acid is a bleaching agent generally used for removing kitchen stains and polishing wood. We also found that the samples contained traces of textile dye, including pyrogallol and disperse orange dye, which are carcinogenic."
With the increasing phenomenon 'black henna' across the UAE, many experts have come forward displaying their concern. Their findings have suggested that all forms of artificial henna claiming to provide a red/brown or black stain tend to consist of paraphenylenediamine (PPD), an extremely dangerous irritant.
Fatma Mostafa, a skin specialist at Al Rustom Medical Centre in Dubai, also highlighted certain symptoms that may be indicative of a lethal allergic reaction. Many victims have had severe blistering, burning sensations and permanent scarring. It is near impossible to control the increasing number of cases of individuals with such reactions. However, with greater education, control can be achieved.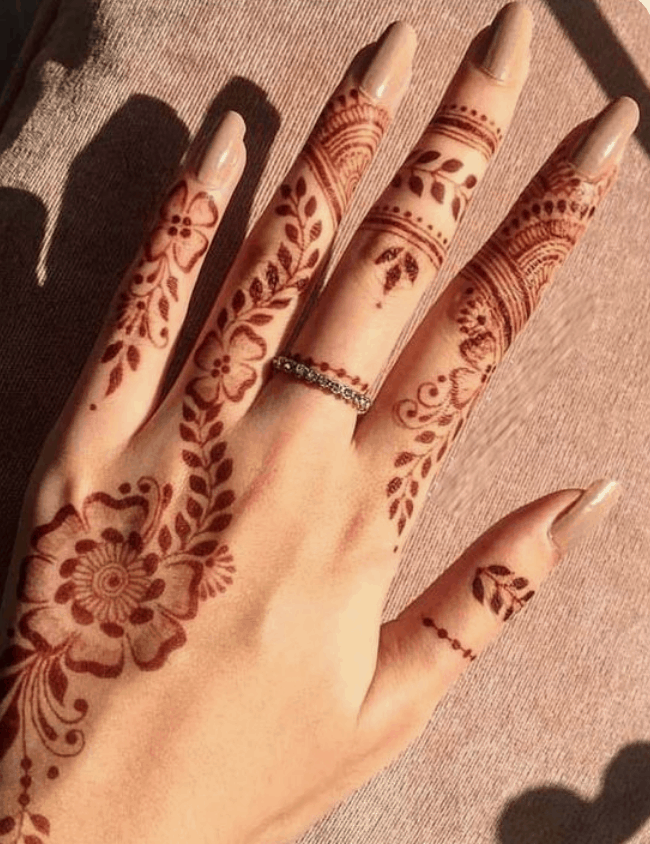 What Is Natural Henna?
Natural henna is made of very basic components; all ingredients are easily identifiable. A basic recipe consists of organic henna powder, essential oil, water and sugar. A combination of these ingredients allows the formation of a rich and dark stain when its been on for over the duration of 6-8 hours. There will be a beautiful visual transformation over the period of 24-48 hours, as the stain progresses from orange to a luscious brown. The longer the mehndi stays in contact with the skin, the deeper the stain.

However, even natural forms of henna may be a cause for concern for individuals with sensitive skin, allergies and pregnant women. This is mainly due to the use of essential oils, which are used to intensify the colour of the stain. Essential oils that tend to be used are cajeput, ravensara, niaouli, eucalyptus, tea tree, geranium and lavender – all of which, when undiluted or used in large amounts, possess the ability to cause a range of adversative physical effects. All reputable and well-practiced suppliers can ensure that their paste is safe for most of their clients, however a patch test is always advisable.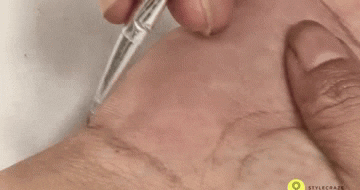 Where Can You Source Natural Henna From In Pakistan?
Recently, there has been an increase in demand for natural mehndi suppliers in Pakistan. In November 2019, there was also an event held at Lal Qila restaurant in Karachi, where mehndi artists across the city came together to educate and advocate natural mehndi use. The event was organised by international artists Sara Vazir, Fatin, and myself, Nighat Kazim from London. Collectively, we were able to use our influence as renowned artists and suppliers to instigate change. We will soon be seen once again in Pakistan organising and teaching at a large-scale conference for all those interested in learning the craft.
With new suppliers forming in Pakistan, access has been made easier for safer use. The following natural mehndi suppliers can be found on Instagram:
Here's to safer henna application!