As a country we have been through so much in the last 10 years. Incidents like the APS attack have forever changed us, but while we mourn the losses and the defeats, it's also important to celebrate the wins – it's the only way forward. In recent years, we have thrived in terms of tourism, reduction of gang violence and approval of much needed legislative laws, such as the one that imprisons perpetrators of honour killings. One of our most notable victories is the increase of women in leadership positions and women influencing change in a positive manner. It only seems right to end this decade by putting the spotlight on them, so keep scrolling to read about the 20 women of 2020 – lets start the year by celebrating them: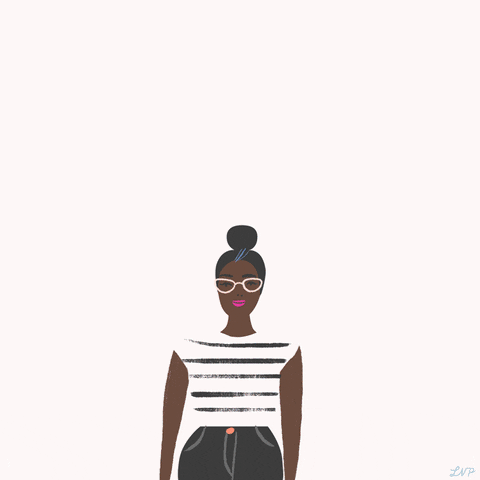 Hajra Khan
Gone are the times when women would have to dress up as men in order to participate in a sports competition – a dilemma Maria Toorpakai Wazir was much too familiar with. The 2000's have ended on a much more embracing note. Women in sports is a matter of national pride and one such woman is Hajra Khan, the captain of our women's national football team. She has made a name for herself not just locally, but internationally as well and is the first Pakistani footballer to sign an international contract with Sun Hotels and Resorts Football Club. Amongst her many achievements is participating in the record breaking match in June 2019 for the most players to play in five-a-side match, where she scored two goals.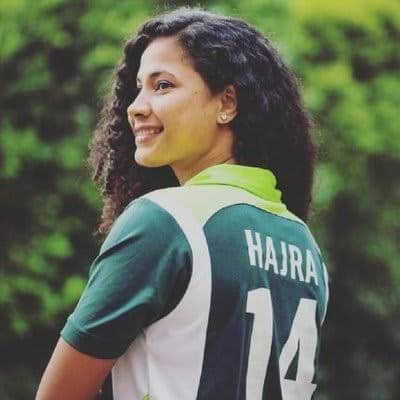 Sharmeen Obaid Chinoy
Sharmeen Obaid Chinoy has gone to become a household name, one that everyone says with pride and admiration. A renowned filmmaker, journalist and activist – Sharmeen has won two Oscars, six Emmy awards and is also the first non-American to win the Livingston Award for young journalists. Her documentaries are based on issues that are in desperate need to be highlighted, such as her documentary on honour killings and acid attacks. There is little to be said about Sharmeen that hasn't already been said, but she is definitely a woman who has made strides for Pakistan this decade.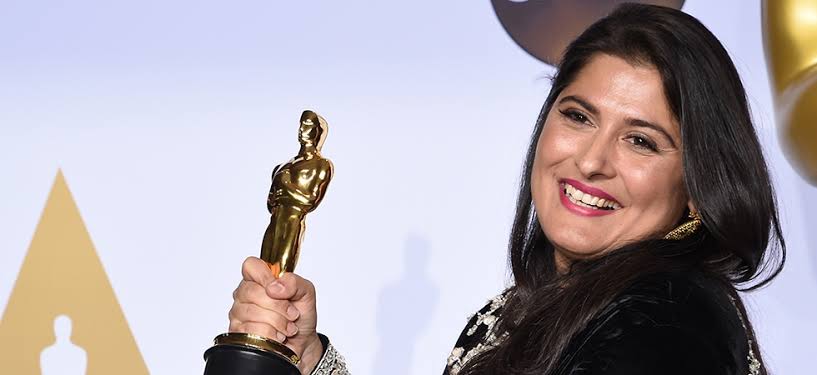 Krishna Kumari Kolhi
Krishna Kumari Kolhi is the first Hindu Dalit woman to be elected to the Senate of Pakistan on a reserved seat for Pakistan Peoples Party (PPP). Originally from Nagarparkar, a small village in Tharparkar, she completed her Masters Degree in Sociology from the University of Sindh and was elected into the Senate in 2018. Her policies revolve around women's rights, bonded labour and sexual harassment in the work place. In 2018, she made it to BBC's list of 100 influential women.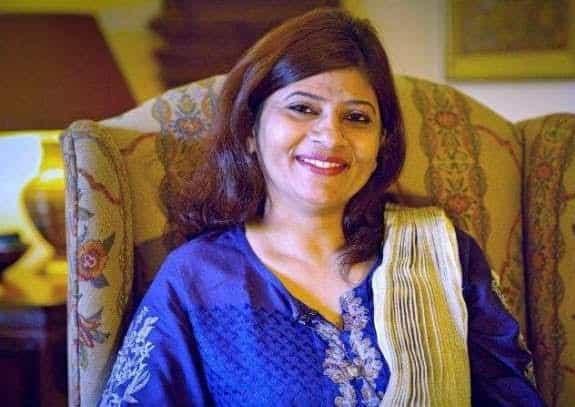 Mahira Khan
Our very own Mahira Khan blossomed this decade. This is the decade she was in her first TV series, her first international movie (with none other than the SRK), went to Cannes Film Festival, went to Paris Fashion week and more recently, was appointed the Goodwill Ambassador for UNHCR. Not to mention, she started her own lifestyle portal for informing, empowering and uniting women – any guesses what that is?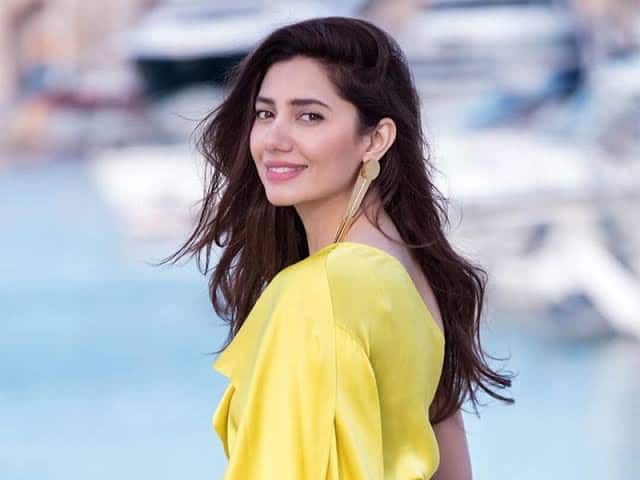 Jehan Ara Pasha
In a field that is dominated by men, Jehan Ara is a breath of fresh air. She is the current president of P@SHA, started the Nest incubator to further entrepreneurship in Pakistan, and is a member of the Prime Minister's Task Force on IT and Telecom. She was also invited by Barak Obama in 2016 to speak at the Global Entrepreneurship Summit. She is an innovator, an entrepreneur and an inspiration to many.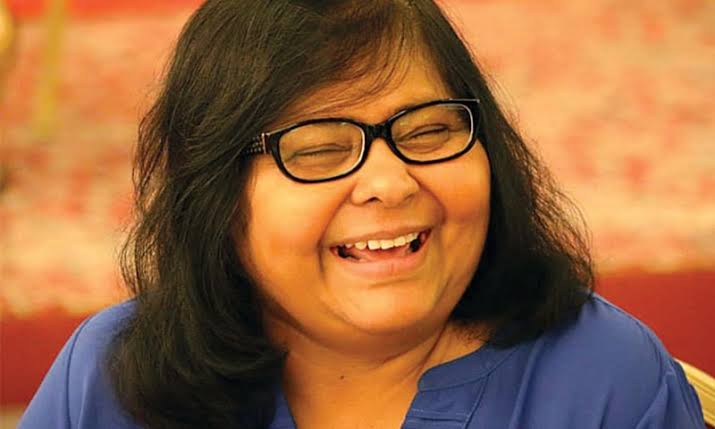 Nighat Dad
Nighat Dad is a lawyer and internet activist. She runs the non profit organisation called Digital Rights Foundation that's aim is to educate women so that they can protect themselves against online harassment. She played a role in drafting the Acid Prevention Law in 2010 as well as the Domestic Violence Bill Of Pakistan. She was named as one of the next generation leaders by TIME and has earned many international awards because of her work in IT security.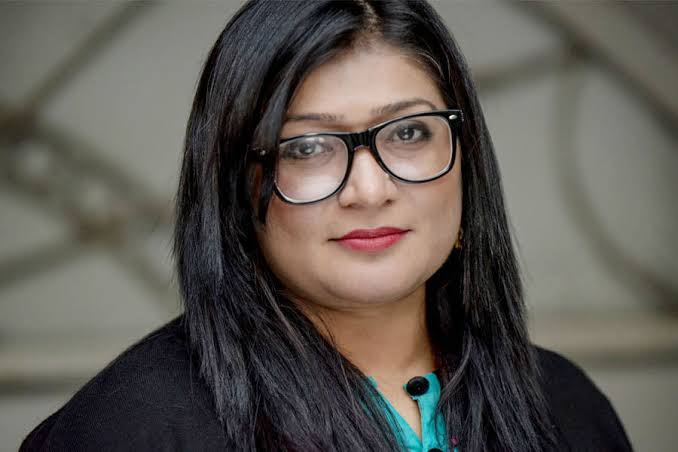 Muniba Mazari
Muniba Mazari is many things. She is an activist, a model, a singer, an anchor and a motivational speaker. After sustaining injuries in a car accident at the age of 21, she was ridden to life in a wheelchair. But she hasn't let that get in her way. She is an anchor for PTV and has worked on several campaigns, all while refusing to portray herself as a victim. Her accident meant she couldn't have children, but she didn't let that stop her and decided to adopt her own baby boy. By 2015, she had been shortlisted as one of the 100 inspiration women by BBC and was made the National Ambassador for UN Women Pakistan. Her bravery and strength is an inspiration to all.
"I decided that I am going to live life for myself. I am not going to be that perfect person for someone. I am just going to take this moment and I will make it perfect for myself, that I am going to fight my fears."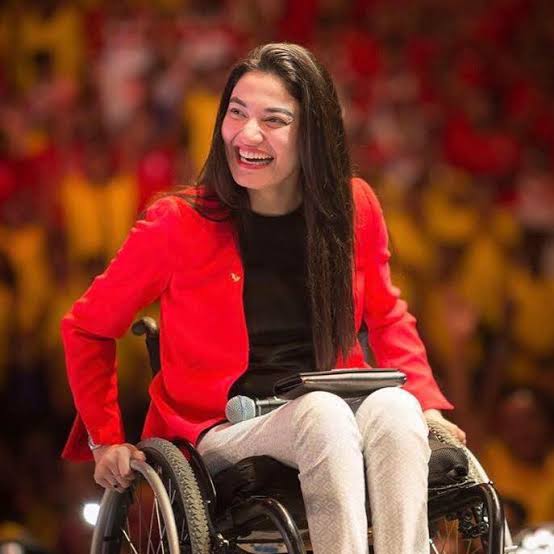 Sana Mir
Sana Mir has made Pakistan proud numerous times. In 2018, she became the first Pakistani women cricketer to rank as number 1 in the ICC ODI rating. She was also the caption of the national women's cricket team in the ODI's and T20's. She is currently number 1 in the Women's ODI Bowlers and in the ICC Power Rankings.  Thanks to her, Pakistan won two gold medals in the Asian Games, one in 2010 and one in 2014. She's shown that women can be just as brilliant and ambitious in sports and is an inspiration to all of us.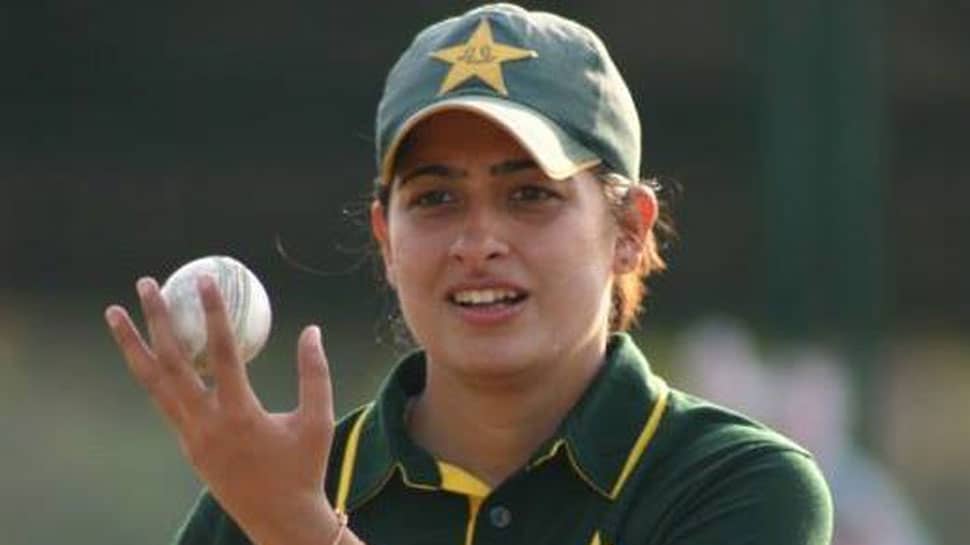 Malala Yousafzai
Malala Yousafzai is a strong advocate for female education and rights, amongst other things. Shortly after her recovery from the attempt on her life by the Taliban, she co-founded the non-profit organisation, Malala Fund in Birmingham. She also wrote the book, 'Malala' on her own life and won the Nobel Peace Prize in 2014, becoming the youngest ever Nobel Prize laureate and the first from Pakistan. She's become a symbol for educational rights for women and has spoken about it on several different platforms including the United Nations, Harvard University, the Oxford Union and even featured in David Letterman's Netflix show My Next Guest Needs No Introduction. She's not only known all over Pakistan, but is commended for her courage all over the world.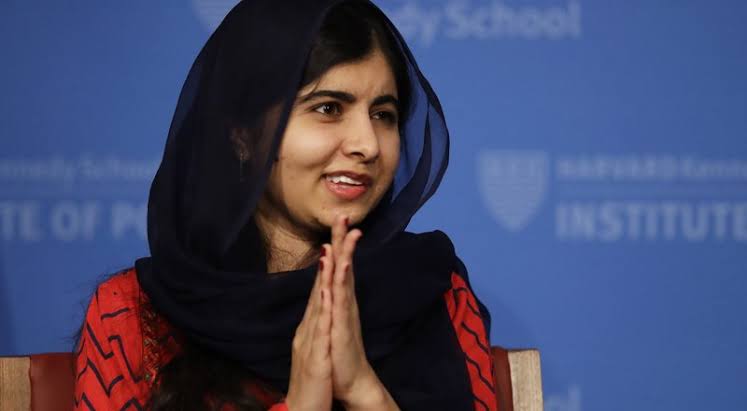 Samina Baig
Samina Baig is a high altitude mountaineer. She climbed Mount Everest in 2013 and all the Seven Summits by 2014. She was the first person to climb the Chashkin Summit and it was later named after her to be called the Samina Peak. Her determination has lead her to perform such daring tasks at such a young age and is in fact, the youngest Muslim at 21 to climb Mount Everest.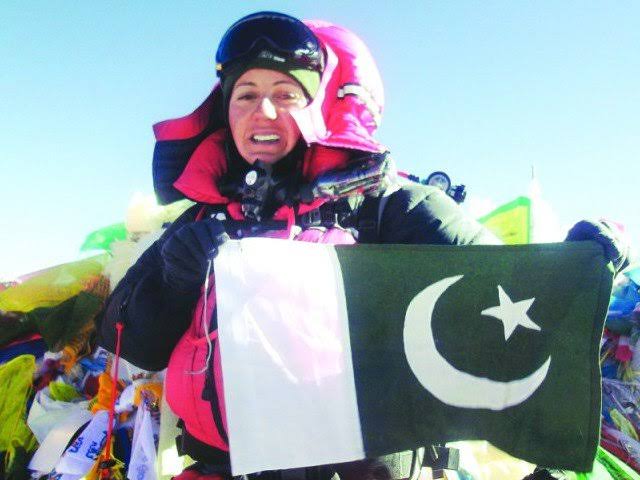 Maryam Masood And Erum Masood
In 2016, Maryam Masood and Erum Masood became the first sisters to pilot the Boeing 777 concurrently and operate several flights together. Captaining a plane such as this is an honour on its own and showed that there's no bound to what we as women can accomplish. Maryam Masood was also the first female pilot to land a plane in Gilgit Airport – an airport that is considered incredibly difficult to land in. PIA even commended the pilot for making the challenging landing look 'easy'.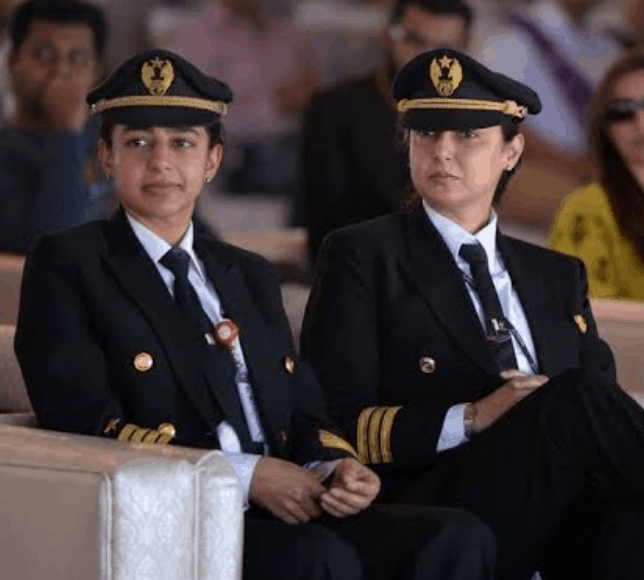 Khalida Brohi
Khalida Brohi is an activist for women's rights, as well as a social entrepreneur. She comes from a tribe in Balochistan known as the Brahui and has had first had experience with misogyny and inequality – something that helped create the desire in her to pursue justice for women, especially in regards to victims of honour killings. She is head of the Sughar Empowerment Society – a non profit organisation that helps women in Pakistan with skills relating to economic and personal growth.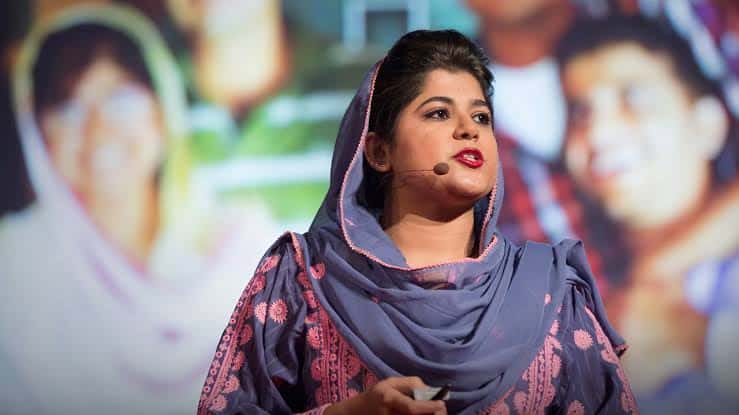 Khaula Jamil
Khaula Jamil,  a Fulbright scholar and Parsons School of Design graduate has many talents. She is a documentary photographer, journalist, entrepreneur and owner of a jewellery business, and part time faculty member at Indus Valley School of Art and Architecture. She is also responsible for starting Humans of Karachi which she began in collaboration with Citizens Archive of Pakistan – an organisation she has previously worked for heading aspects of media. Her unique work and multi-faceted personality makes her stand out.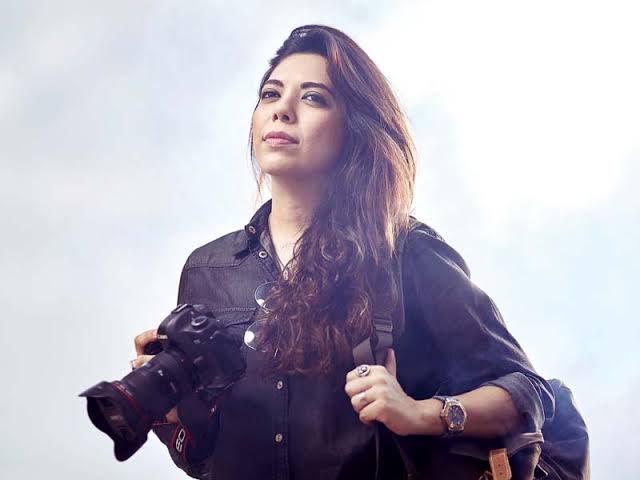 Suhai Aziz Talpur
Suhai Aziz Talpur is a member of the police force – a line of work where women are severely under represented. She's been the Assistant Superintendant of the Police since 2013 and gained recognition after the incident at the Chinese Consulate in November 2018 when armed men entered. She handled the situation swiftly and decisively and has been praised for doing so. It takes valour to take charge of a situation and execute it right and valour is exactly what Suhai has.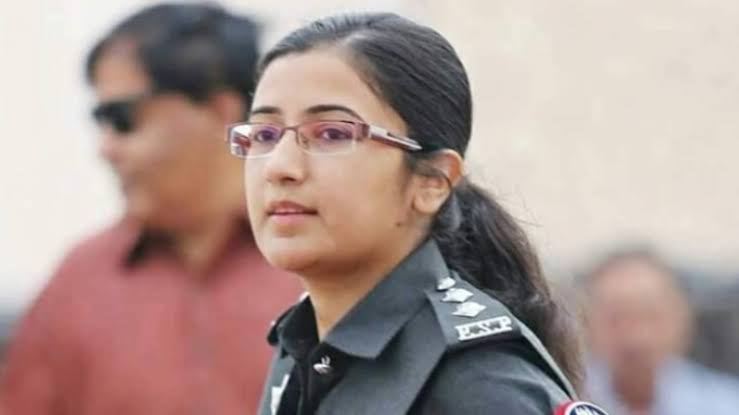 Jameela Jamil
Jameela Jamil is a half Pakistani and half Indian actress, radio presenter, model and writer. She's one of the few people in the industry that prefers to do her makeup herself because she doesn't like looking too contoured or like an ethnicity that she's not. She also doesn't like to look airbrushed or have any retouching done on her photos of any kind. She often calls out journalists, as well as fellow actors and is completely different from the average person in the industry. She's bold, fearless and confident in herself – which woman doesn't want to be all of that?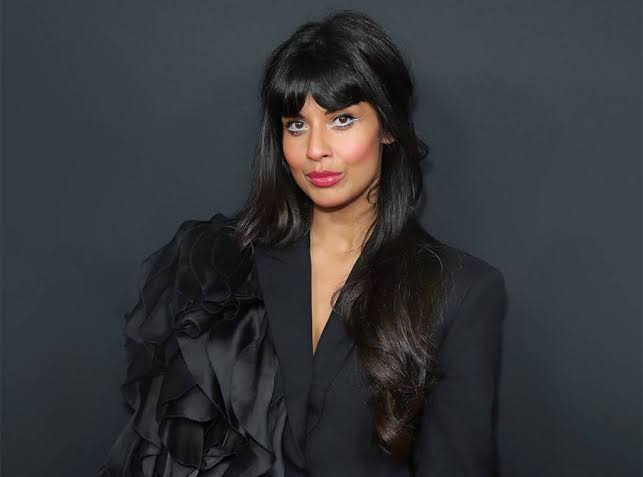 Syeda Ghulam Fatima
Syeda Ghulam Fatima is a human and labour rights activist. She's celebrated for her work in ending bonded labour in brick kilns and is currently the General Secretary of Lahore's Bonded Labour Liberation Front. She has been threatened and attacked because of her activism, but has never given up on rallying for what she believes in. She's also responsible for organising the Freedom Centers where workers can go for protection and legal advice. In 2015, she was awarded the Clinton Global Citizen Award for her leadership skills. Her resolve and tireless effort to better our country should be an inspiration to us all to follow in her footsteps.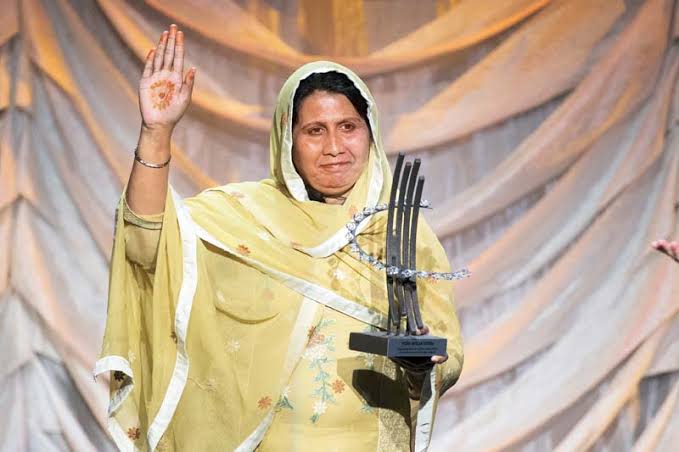 Eman Suleman
Eman Suleman is a model, actress and activist and if there's one thing she refuses to do, it's succumb to the expectations of the masses. From her daring hairstyle to her opinionated instagram captions, she stands out from the rest. She has frequently used her platform to speak about issues such as sexual harassment, body image and the inequality between men and women. In an industry where most people don't use their voice, she is fearless and also absolutely stunning in the work that she does. She's an inspiration to us all to stand up for what we believe in.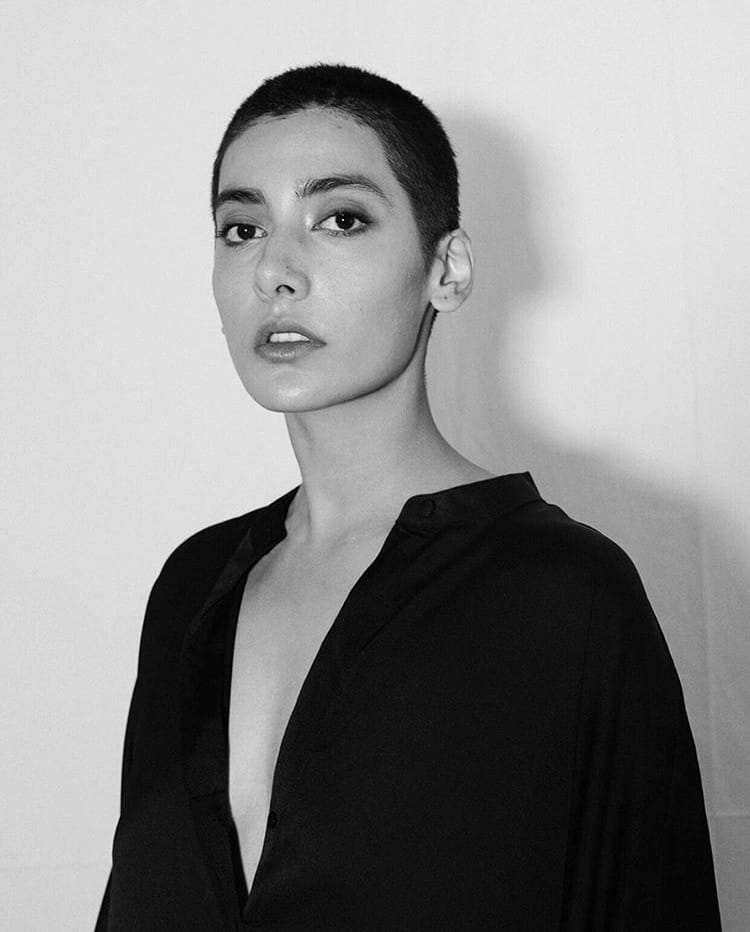 Aamna Ilyas
Aamna Ilyas is an actress and a model who uses her platform to talk about the issues our society needs to address. In a BBC interview, she spoke about the obsession with fair skin. Growing up, she was always told to use products that would brighten and whiten her skin and even in the industry, comments were passed regarding her complexion. However, she's proven to rise above it all and has won several Lux Style Awards for her talent – she even dedicated her Lux Style Award to the people who said she wouldn't make it just because she's dark.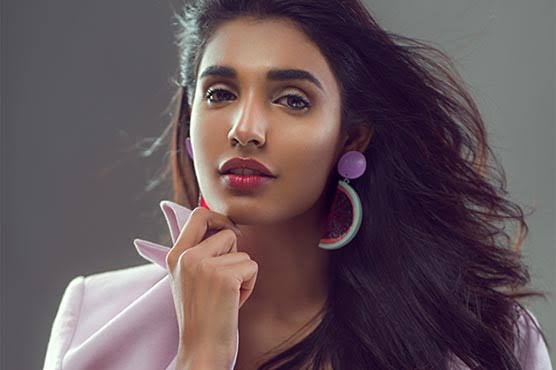 Tania Aidrus
Meet Tania Aidrus. Holding a MBA degree from MIT, the beauty with brains was responsible for Google's Next Billion Users business as Head of Strategic Initiatives and Chief of Staff. She has since then moved back to Pakistan after 20 years of being away to lead Imran Khan's Digital Pakistan Initiative. Her aim is to put Pakistan on the map in terms of technology and innovation. Having the experience that she has, there is no doubt that she will accomplish all that she has said she will!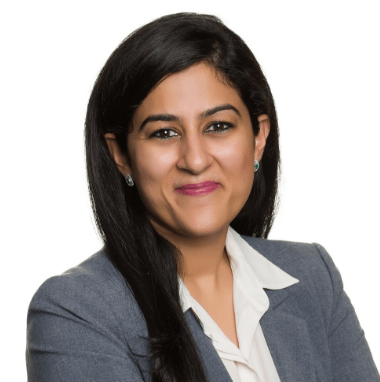 Sima Kamil
Sima Kamil is the president and CEO of United Bank Limited since 2017 and made history as the first woman to lead a major Pakistani bank. `Her rise through the extremely male dominated banking industry is extraordinary and she has performed tasks that are unheard of for a woman to do. When working at Habib Bank Ltd, she contributed in bringing about the highest annual average current account deposit growth in the industry, placing it first among Pakistan's banks.