When we scroll through our social media, we are given constant reminders about sustainable shopping and ethical production. We are told where to shop in order to be eco-friendly and careful about our individual carbon footprint. One source tells us that online shopping is eco-friendly, another tells us it isn't as eco friendly as it looks; it's a lot of information. But whether you're a shopaholic that needs self-control, or you are looking to fill up your wardrobe racks after years of fashionable neglect, there is a way to be less wasteful when you buy something: self-sustainability is key to wider sustainability! Assessing your own needs will do a great deal for ethical consumption. Here's some questions you can ask yourself before you make a purchase – hopefully this will lead you to be more mindful of your buys: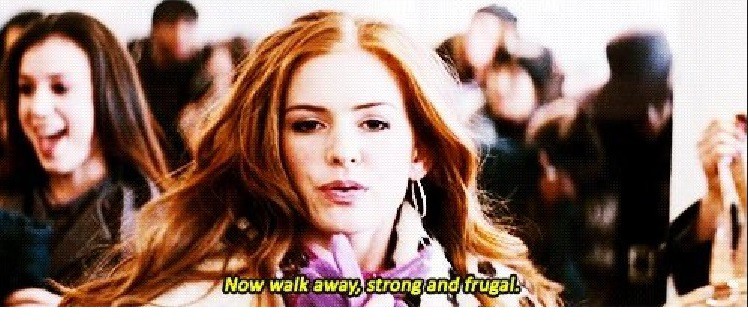 Do I already have something that looks like this? 
If you have an item at home that looks similar to the one in a store, there's a reason you're drawn to this new item – it's psychological as it's what you already have but with slight variations. There are so many different ways to style the item of clothing you already have; you  probably just haven't experimented with it yet. Think about the similarities, and  whether they're drastic. If there are big differences, focus on the similarities, and truly assess whether a second investment is worth it.
Am I only considering this purchase because it's cheap? 
Don't fall for price traps – put yourself in the mind of the seller for a change and refrain yourself from impulsive buying. Sometimes when an item is far cheaper than expected, or it's on sale, we try and convince ourselves that we like the item far more than we actually do. Be pragmatic with your expenses! Items can be a bargain, but you could invest it in something you love rather than a one-off item you may even neglect in wearing. Plus a cheaper price tag could possibly mean lesser quality, which means you aren't going to get many wears out of the item anyway. Should I try this on before I buy it? 
You may find an item that genuinely stuns you, and in your excitement, decide to skip out on trying it in store. Then you get home, try it on, and realise it's much smaller or bigger than you need it to be. That's why try your clothes on before you buy them! This isn't advisable or always possible during the pandemic, but otherwise, it's extremely important to consider sizing, measurements and quality before you buy.
Have I checked the tag for material washing requirements? 
Probably the worst thing that can happen after you buy yourself 'cashmere' or specific polyester is realising that it can't be put in a washing machine, or that you need specific items to clean it. This is sometimes just too time consuming so always check the tag. It takes a quick search to discover the sustainability of products based on their material and their washing requirements – make sure you do this  before you invest.
Will this be stylish after 10 washes, or when trends die? 
Sometimes, a piece of clothing or an item can speak to trends that are relevant in the present day. But based on your purchase history, ask youself: is this item truly me? It's fun to partake in trends, but if the item will only be relevant for a month or two, so be ethical. Make sure you're picking items that are timeless to you – items that suit your character and frame, not your conscious fashion phases. This way it's a long-term investment and is of true comfort and confidence to you always.
Is this sustainable, even if I do want to buy it? 
Okay, so you've asked yourself the main questions – but you still want to go ahead. Sustainability in its true significance now has to be your  priority. It can be washed easily, it suits you, it's timeless and fits, and the price is reasonable. But where is it made, and how? There are ways you can identify this on the tag:
– Sustainable brands use recyclable material  
– Check for textile dyes (these pollute rivers, and can damage your own skin)  
– No authentic leather is good! It takes excessive amounts of resources and energy, and is also unethical in using animals for its production
– Avoid non-organic cotton  
– Check items that are made far away – items can be expensive for you, but how much are the workers being paid for making the  expensive item? 
– Check Corporate Social Responsibility (CSR) Policies online. This will give you an insight as to what the company actively does to act sustainable, instead of simply following minimum guidelines.