Well, we finally did it – we made it to 2021! And if you ask us, we all deserve a huge reward for making it through a long and hard year. That's why we think this is the perfect time to give your friends and loved ones some presents that will lift their spirits. Gift these finds to your friends, family – or even yourself – and let's all hope that 2021 brings us all some good news and positivity. Happy New Year!
A Fitting Sticker Pack
After the year we've had, we all deserve some positive vibes for surviving a global pandemic. Just let that sink in! For the person in your life who's a stickler for social distancing and wearing masks (as they should be!), get this pack of five stickers from Stkrhead that they can wear like a badge of honour. It's the perfect way to celebrate without compromising COVID-19 SOP's. The best part is that you can completely customize the pack, including sizes, to find ones that are perfect for your bestie!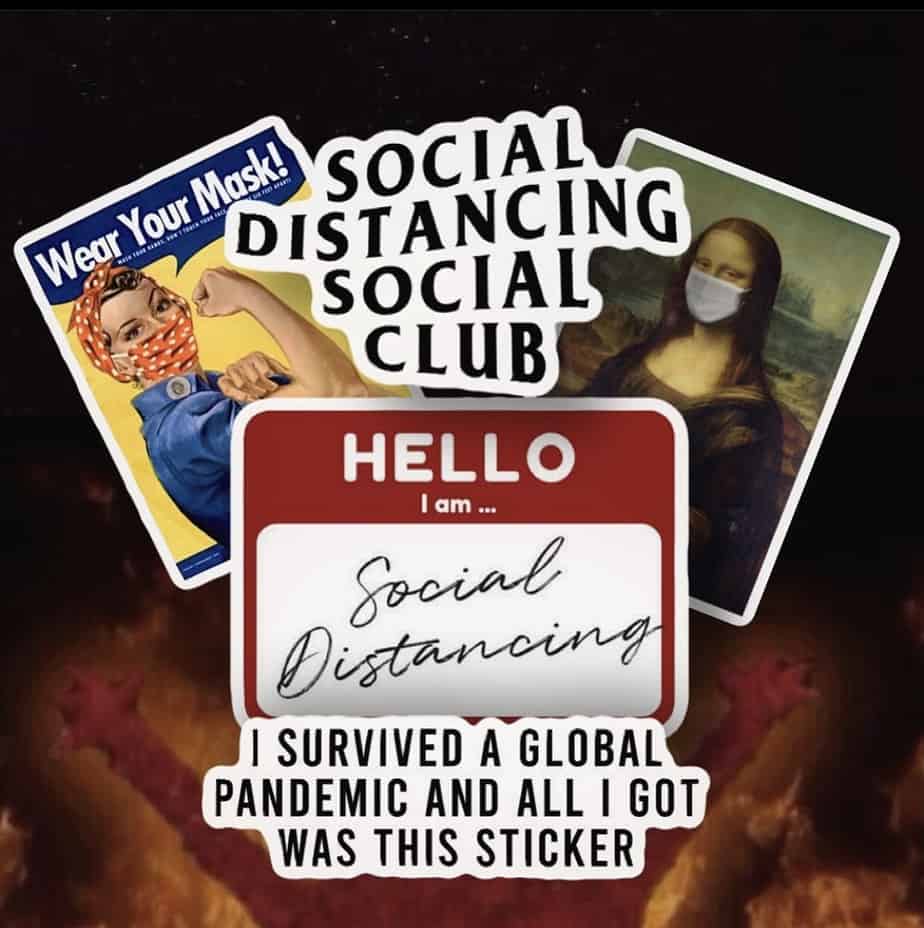 A Minimal Set
Our motto in 2021 is to be quiet, minimal and just let things happen. We don't want to attract too much attention or make too much noise and jinx everything! That's why we love this minimalist co-ord set from Seen. It's crisp, clean and elegant and if you really feel like dressing it up, you can always pair it with a colourful dupatta or bag! 2021 vibes in a nutshell.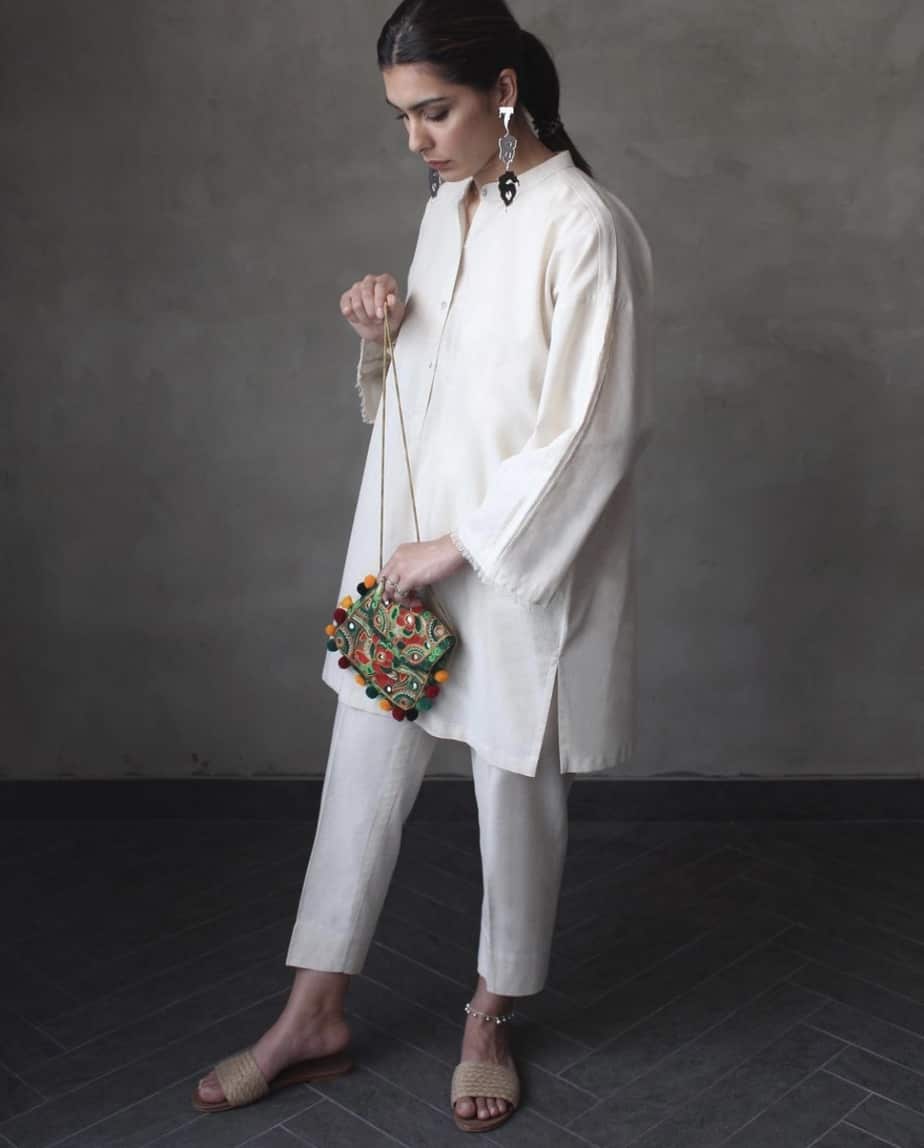 A Cute Journal
If there's one thing we've learnt from 2020 it's that life is too short. Everything can change in the blink of an eye and it's so important to live life to the fullest and make the most of all the time you have. That's why it's extremely important to make a note of all the things you want to do so you can actually do them! This adorable journal from White Space is perfect for all those big ideas you or your friends have, so dream big!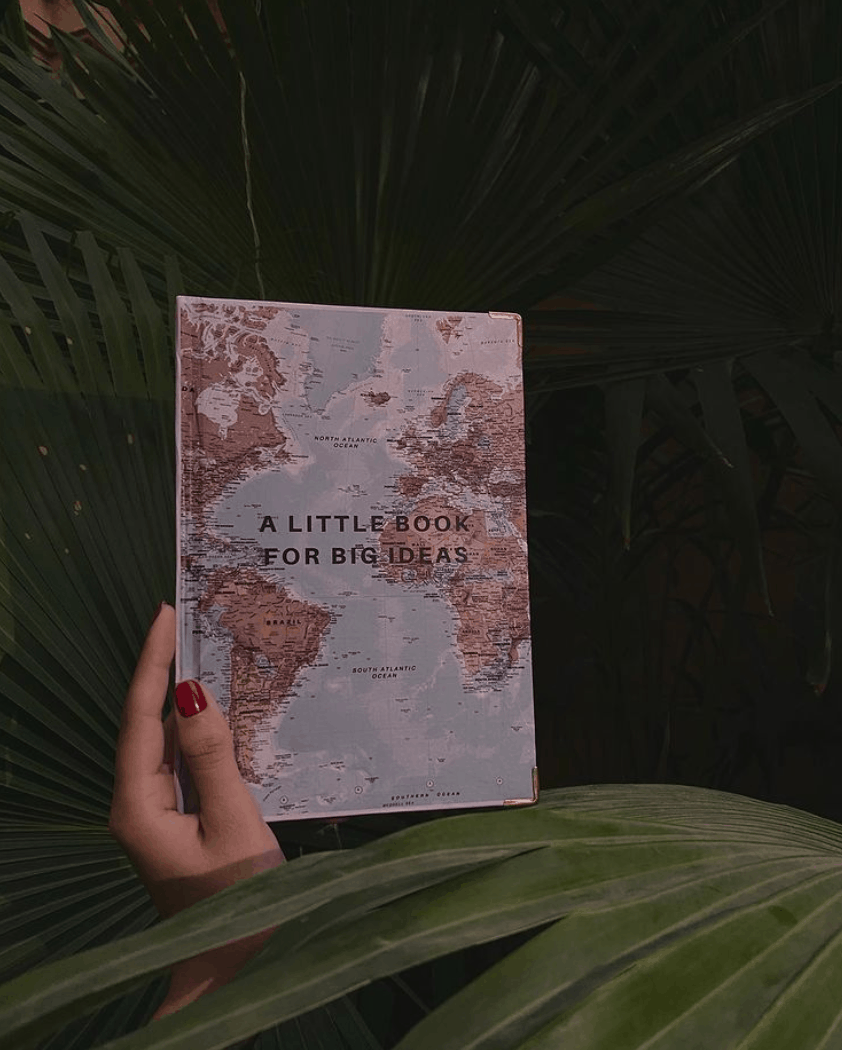 A Pair Of Dainty Earrings
There's nothing more fun than getting jewellery as presents and that's why they make the perfect gift to celebrate 2021. The delicate gold earrings from WLBS will make the best everyday accessory your friend could ask for! The beauty is that they're so versatile and can be paired with any look. They'll instantly jazz up an outfit and your friend will thank you for it!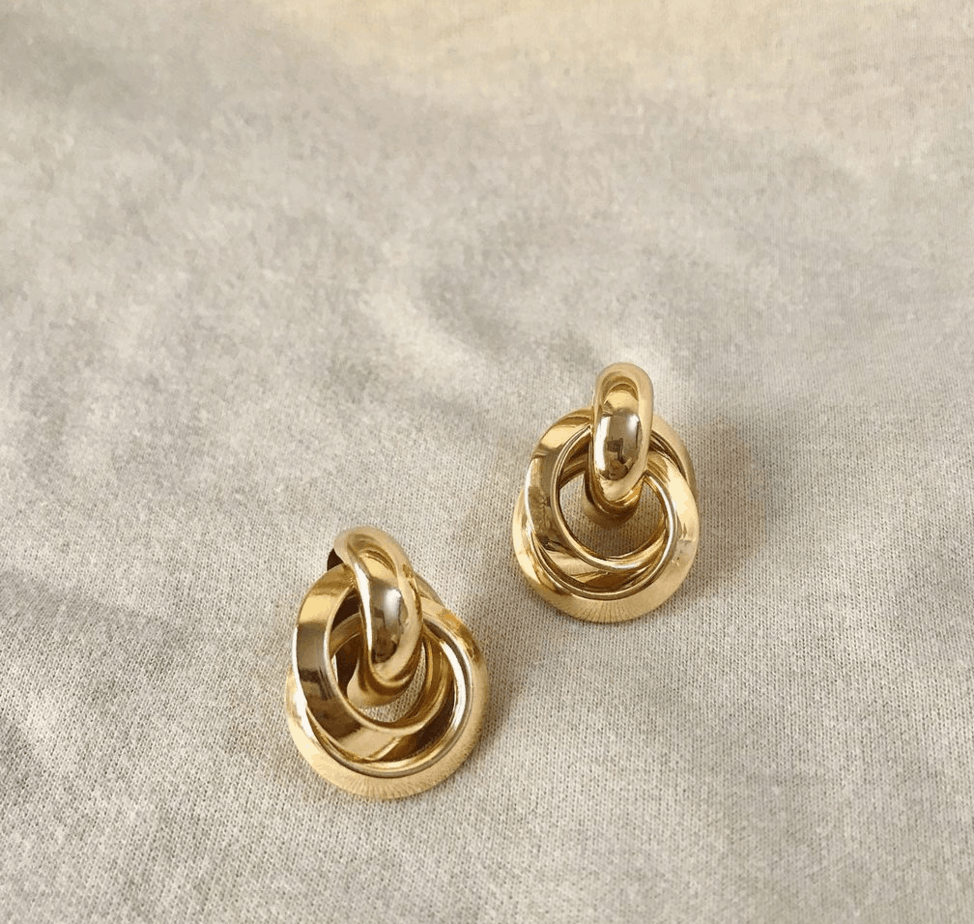 A Cute Mug For Cozy Mornings
There's always that person in your life who needs their morning dose of caffeine before they can fully function. And we're sure that need for caffeine has increased tenfold after the year that was 2020! That's why these mugs from Blingspot will make the perfect gift. The geometric pattern on these ceramic mugs makes them super trendy and chic and each mug comes with a lid and spoon – so your coffee always stays warm. Trust us, this gift will definitely be appreciated.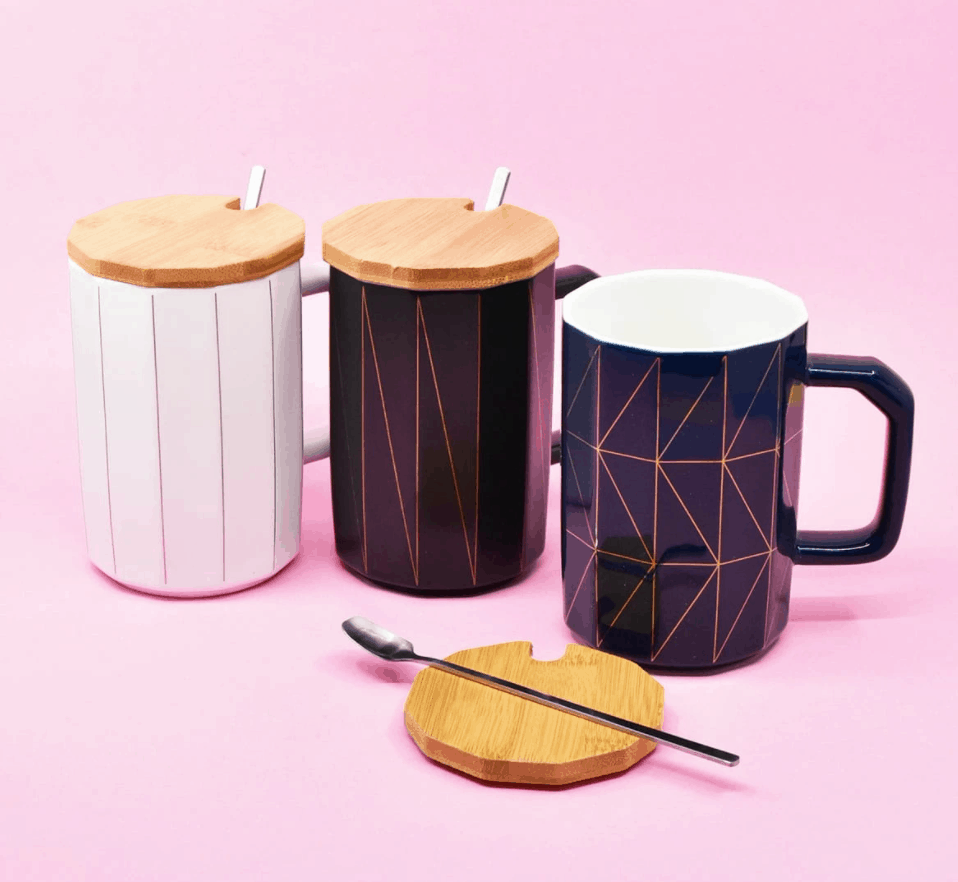 A Piece Of Local Art
Since so many of us have been spending a lot of time at home, it's no surprise that everyone has been spending time redecorating or renovating some part of their house. We've been in the same boat and have discovered so many small businesses that spotlight beautiful local art! One such business is Hala Kashigar that makes handcrafted pieces, such as this classic kashi white and blue plate. This will make the perfect gift for someone who loves all things traditional and classic!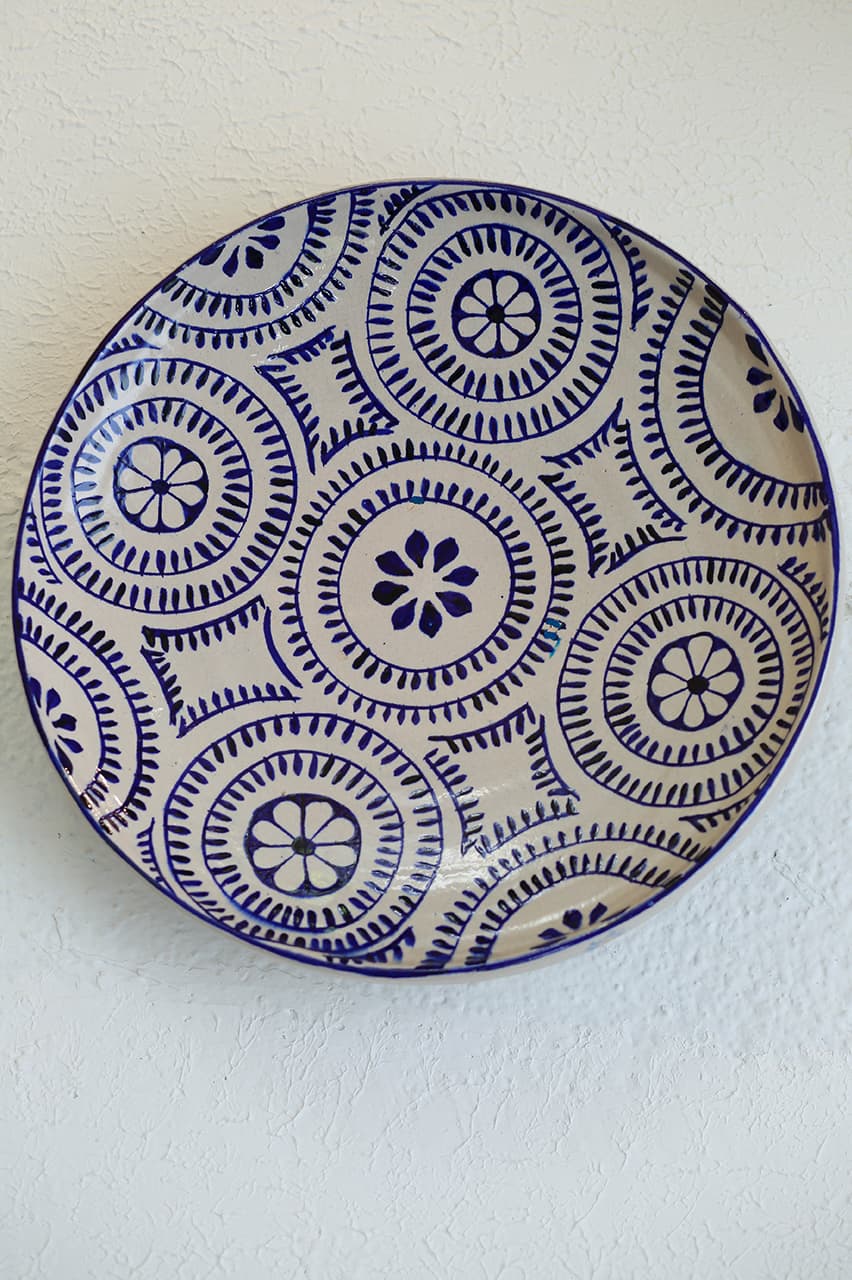 An Intricately Embroidered Suit
Winter has been here in full swing and if your friend is someone who loves to cozy up in warm shawls by a bonfire, this one is for them! This gorgeous beige and cream suit from Sana Safinaz is the perfect attire for a winter night. It features delicate embroidery and a luxe gold and beige shawl that will have everyone's attention and keep them warm! It's the perfect combination.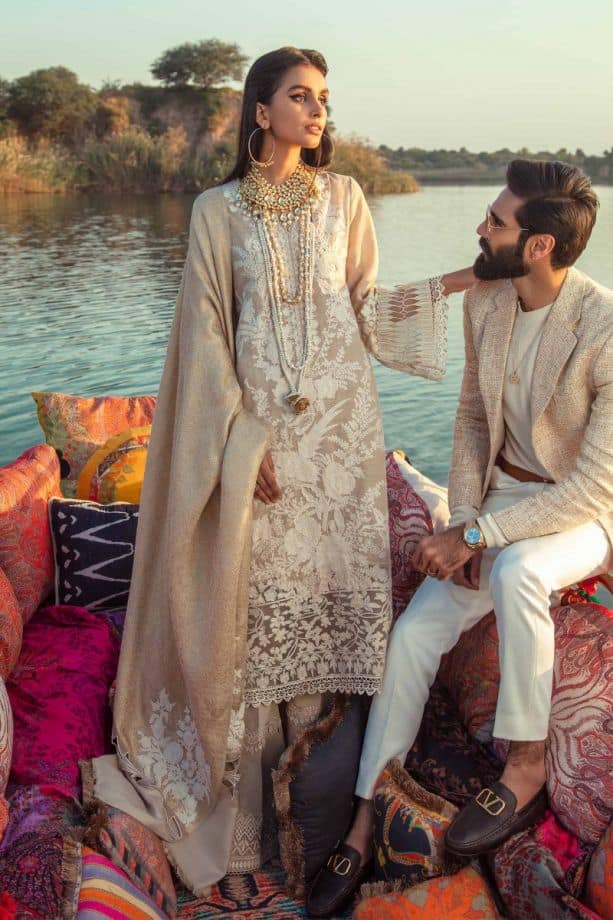 A Custom Embroidery Hoop
We think the best gifts are those that can be tailor-made and customized for the receiver. If you ask us, that's what makes gift-giving so much fun! A customized hoop, like this one, from The Embroidery Hoop is the perfect way to tell your friends and family just how much they mean to you. You can add your own creativity to it and it can be easily framed and serve as a reminder of your bond. What better way to starts 2021?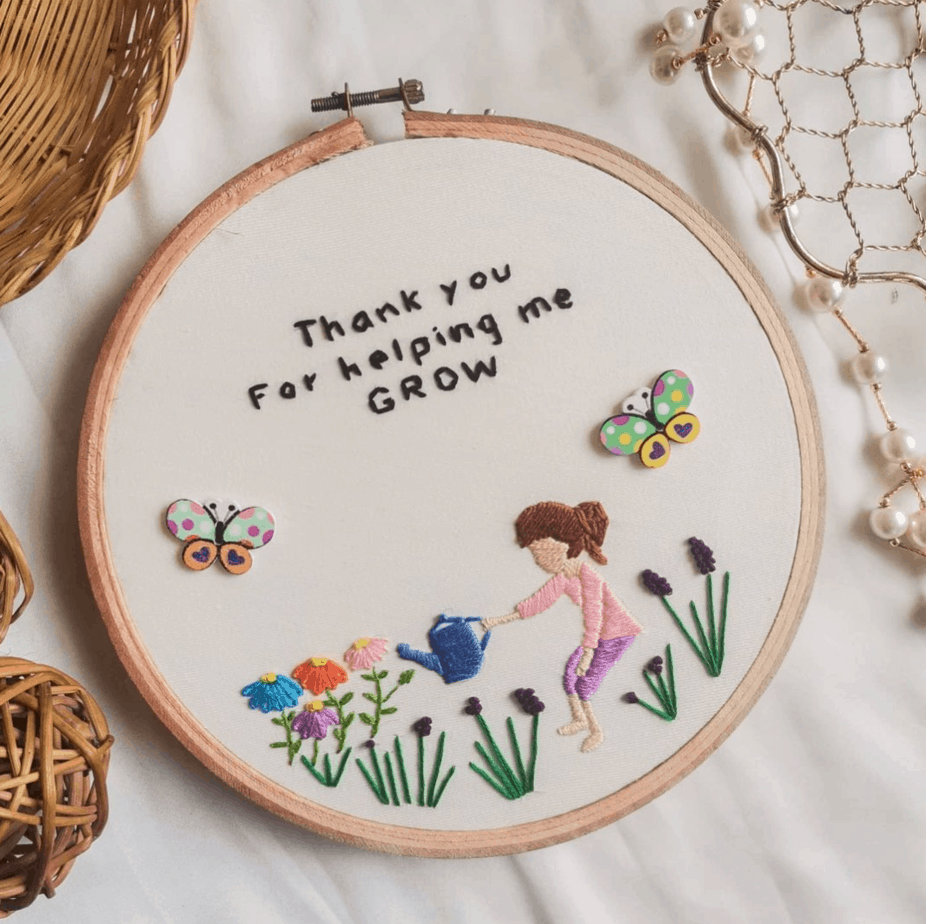 A Unique Scented Candle
If you have a friend from Karachi who loves the beach, we've found the perfect gift you can give. Scents On Fire's French Beach candle is sure to invoke all kinds of nostalgia that your friend will love you for! It combines the unique smell of the fresh ocean breeze and sandy beach that can only be found in Karachi. This is a gift for a true Karachite!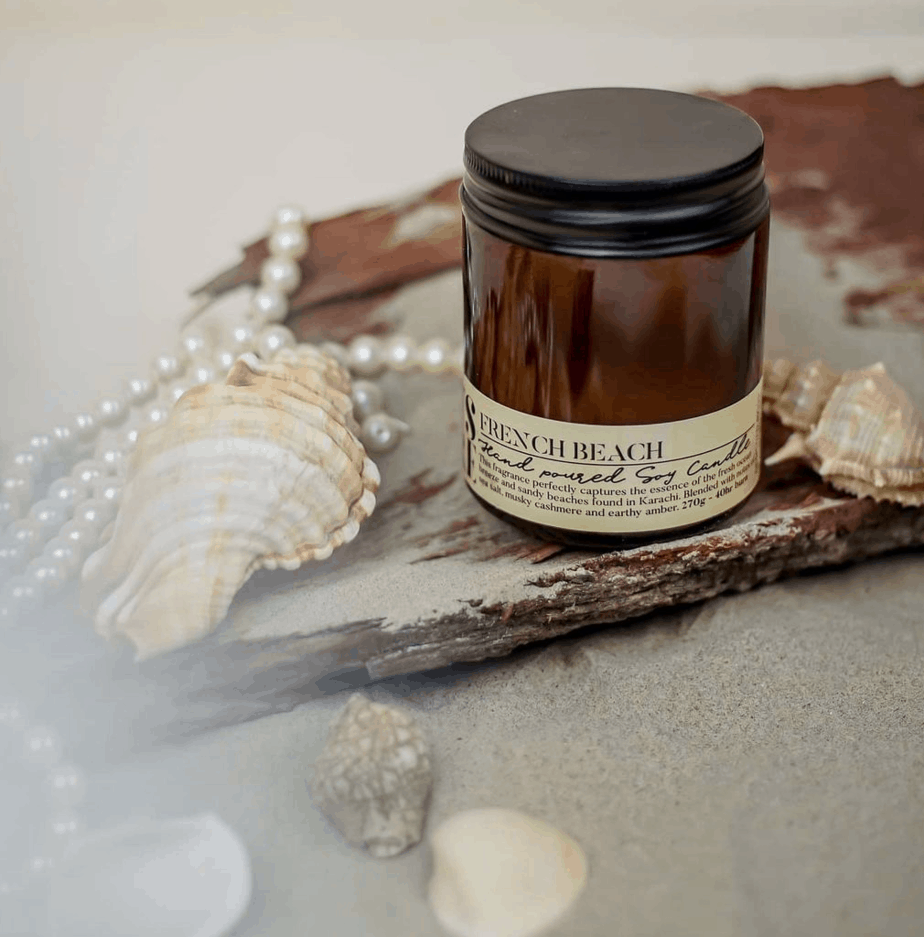 A Delicate Gold Chain
New year, new bling! That's a motto everyone should live by, including you and your friends. Everyone loves a good gift of jewellery, especially one that's bang on trend like this gold chain from Queen's. It'll truly make your friend feel like a badass and the great thing about this chain is that it's perfect for a guy or girl! Truly a must have.