A trend that has lasted a long time and will continue to remain popular is minimalism. There is nothing more classy and chic than a simple, minimalistic outfit that makes you look instantly put together! Though fashionable in Western wear, minimalism works beautifully in Eastern wear and creates a look that is timeless. We love separate two-piece or three piece outfits in solid colours; they are ideal for work, school, or running errands, and are extremely comfortable. That's why we've curated this list of 8 solid separates for all those who love the minimalist fashion trend as much as we do!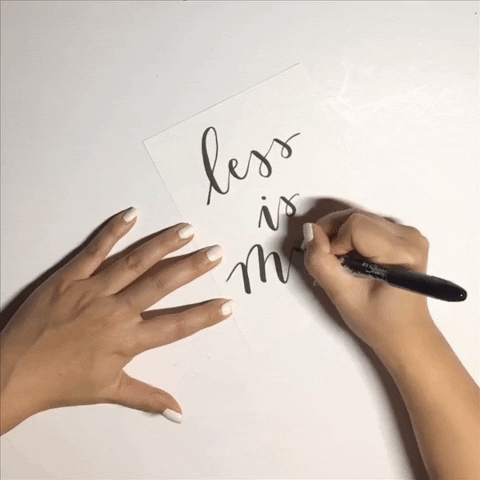 Easy Breezy Blue
When it comes to fashion, it is often true that less is more, and no brand encapsulates this better than Solids Official, whose brand language consists of many simple and elegant solid pieces, ideal for a minimalist to shop from. If you'd like to introduce minimalism into your wardrobe this season, this is the best place to start. This light blue two-piece suit with frayed edges will make you feel breezy and beautiful!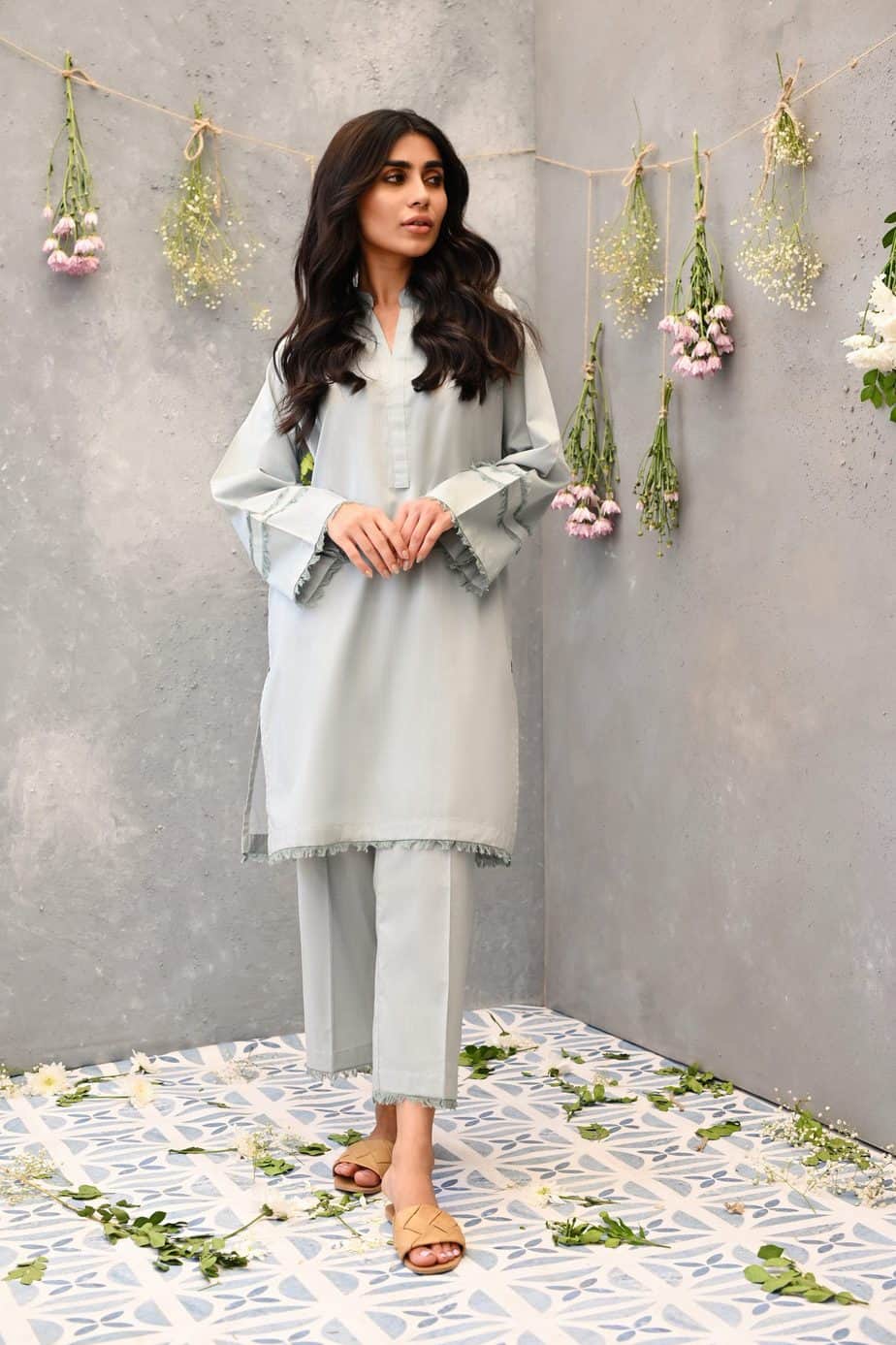 Playful Pastel Turquoise
This ensemble from DYOT is ideal for the summer heat. With a V shape neckline and sleeveless cut in a light pastel shade of turquoise, you'll feel like a summer ocean breeze wearing this. The longer length kurta is very on trend this season as well, and is paired with straight wide leg pants and a chiffon dupatta with floral details.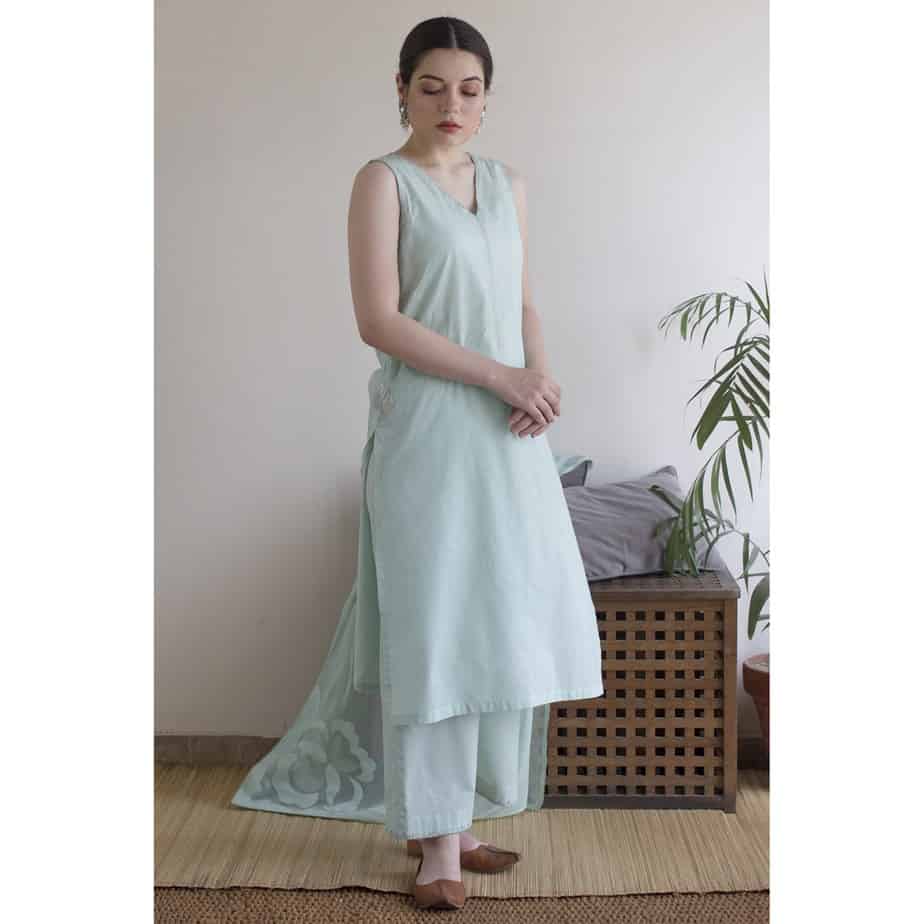 Pretty In Pink
Playful pops of colour in simple, minimalistic cuts and styles always look elegant. This bright pink co-ord set from Image has a traditional yet modern look, and the simple details such as the puff sleeves and button neckline make it perfect for wearing to office or a lunch date – casual, chic and versatile!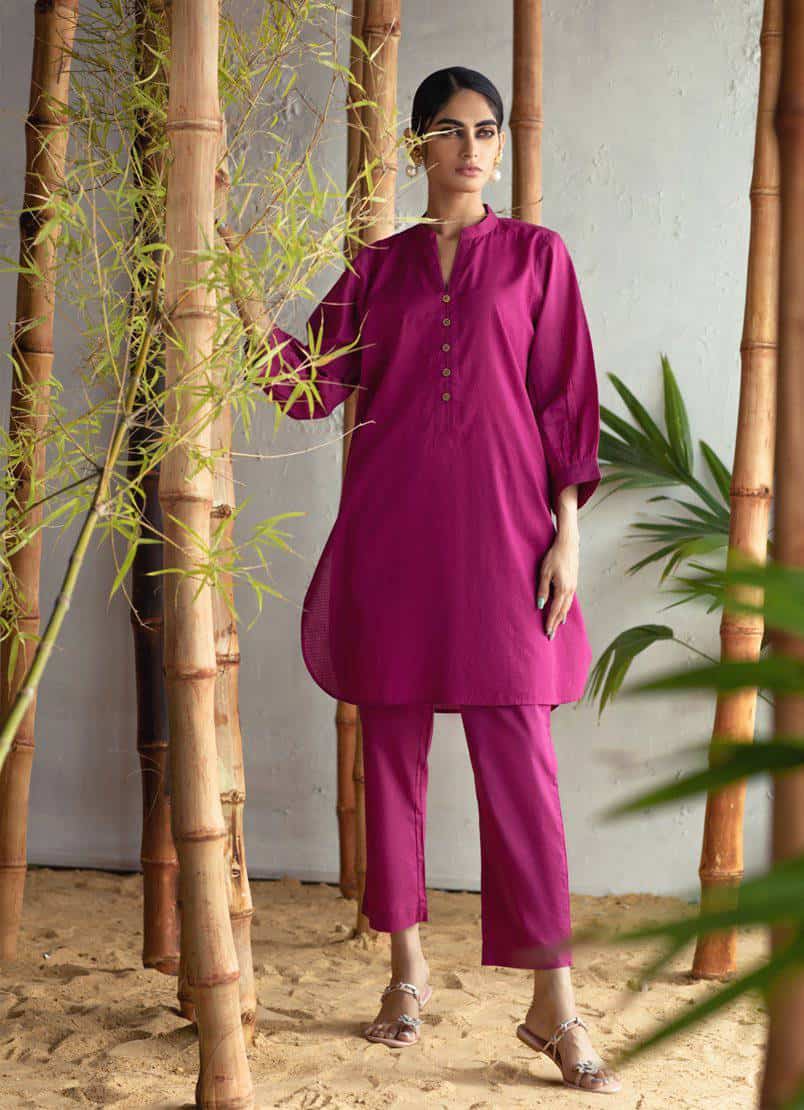 All Black Everything
There is something very chic about an all black outfit, and it's so easy to dress up or down. This two-piece suit from Kastoor in all black, with a high neckline and wide legged trousers, is the ideal outfit for looking put-together instantly! It will also pair beautifully with statement jewellery and accessories if you want to add a pop of colour!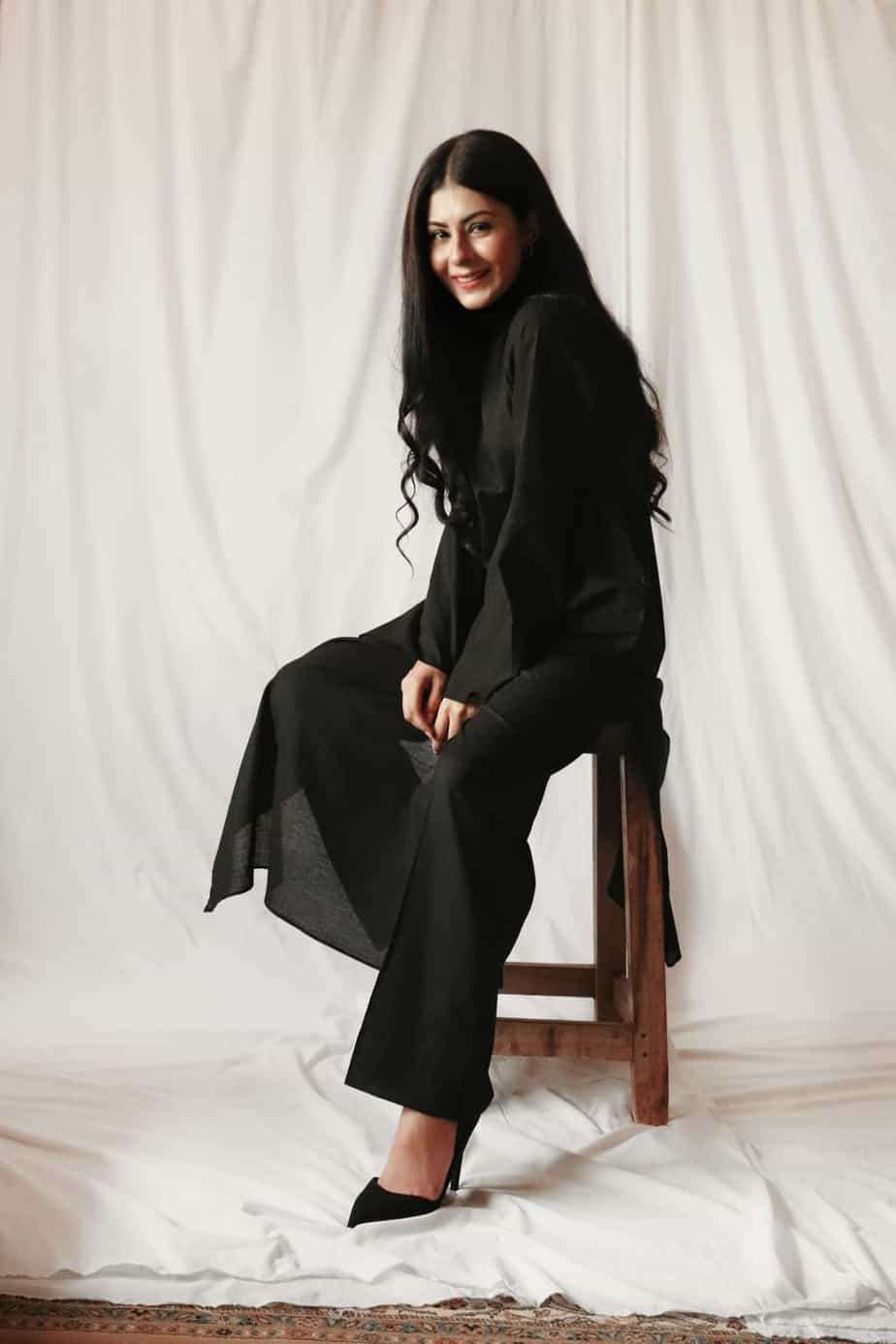 Magnificent Mustard
Mustard is a very flattering colour and gives your outfit a pop while also remaining subtle and neural as it's not too bright. We love this two-piece suit from Manto in mustard, with its round neckline and cool, simple buttons. This outfit is perfect for an easy to throw on look for office, and the best part – it has pockets!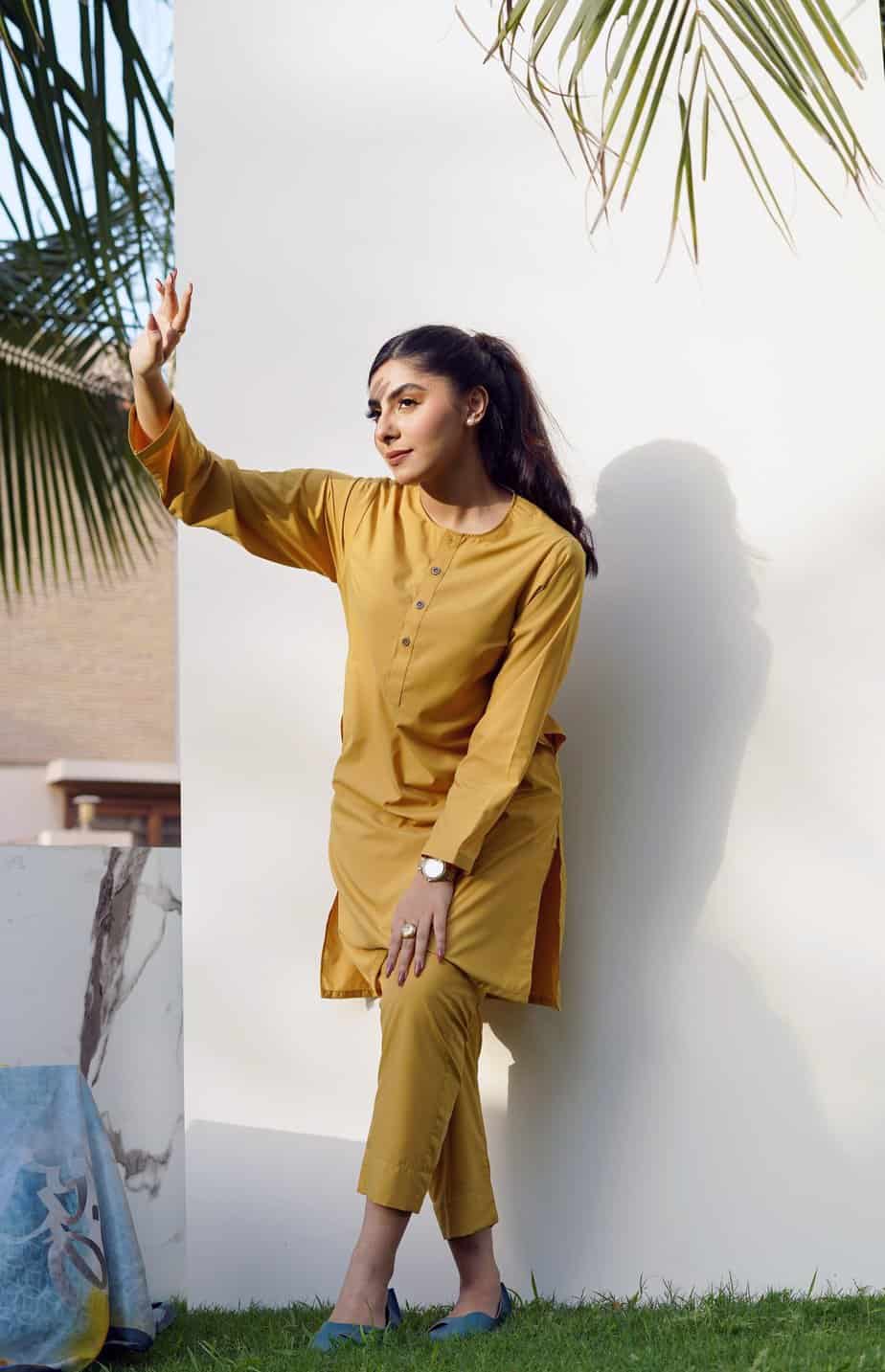 Gorgeous Green
Green is flattering on many skin tones, and paired with off-white pants and a dupatta, it looks simplistic and elegant. This suit from The Brown is ethically made and handcrafted, and has subtle stripes and sequin detailing on the daaman, creating a look that would be attractive on anyone!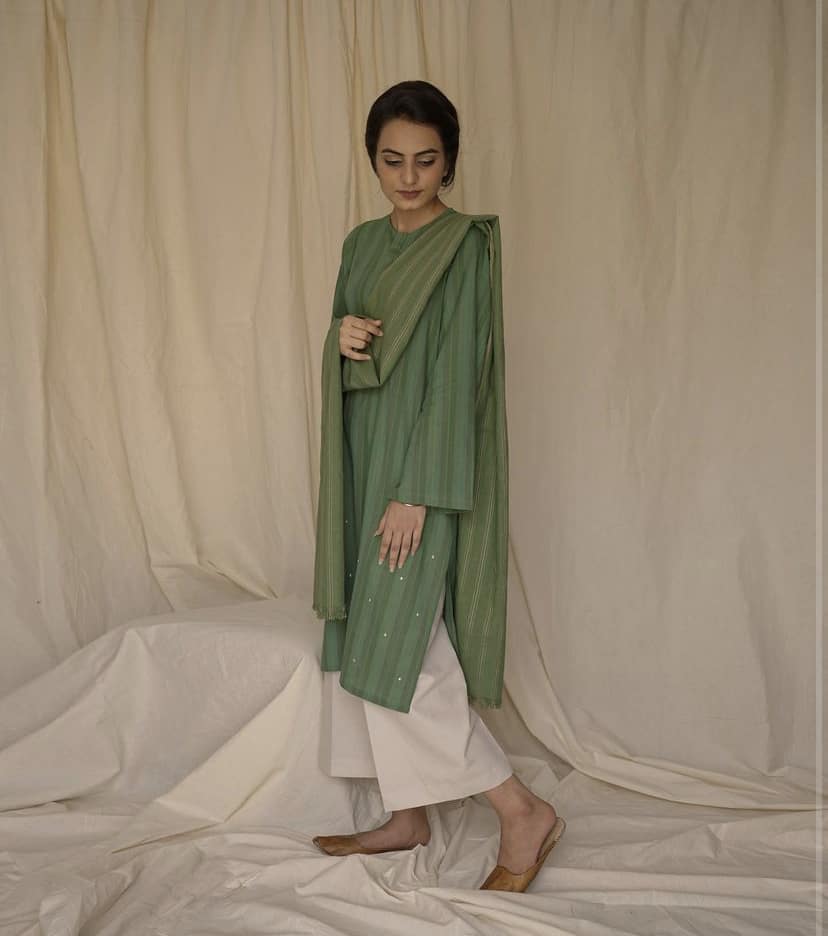 Effortlessly Cool Two Piece
We love with this two piece suit from Ethnic! It's a light blue button down top with schiffli embroidery and a bow detail on the back, paired with straight pants in a matching colour. This outfit is effortless and trendy, and looks almost dreamy! Not only is it fashionable, it's also very comfortable for the summer weather.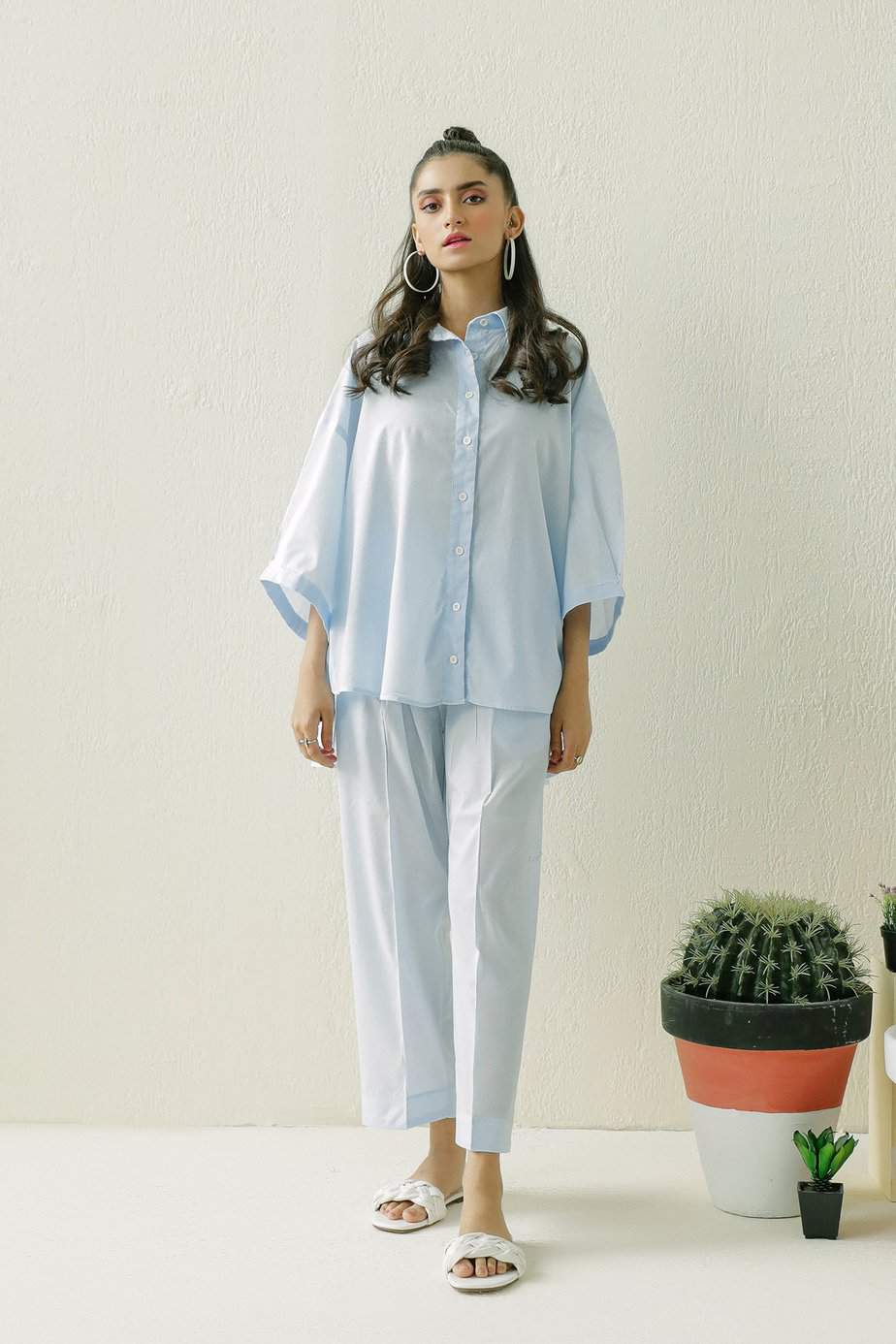 Plum Fantasy
Kinaav Atelier has many minimalist and monochromatic designs in elegant styles, such as this simple two-piece suit in plum purple. This look is stylish, and the colour is cheerful and whimsical, adding a feminine touch to a basic design!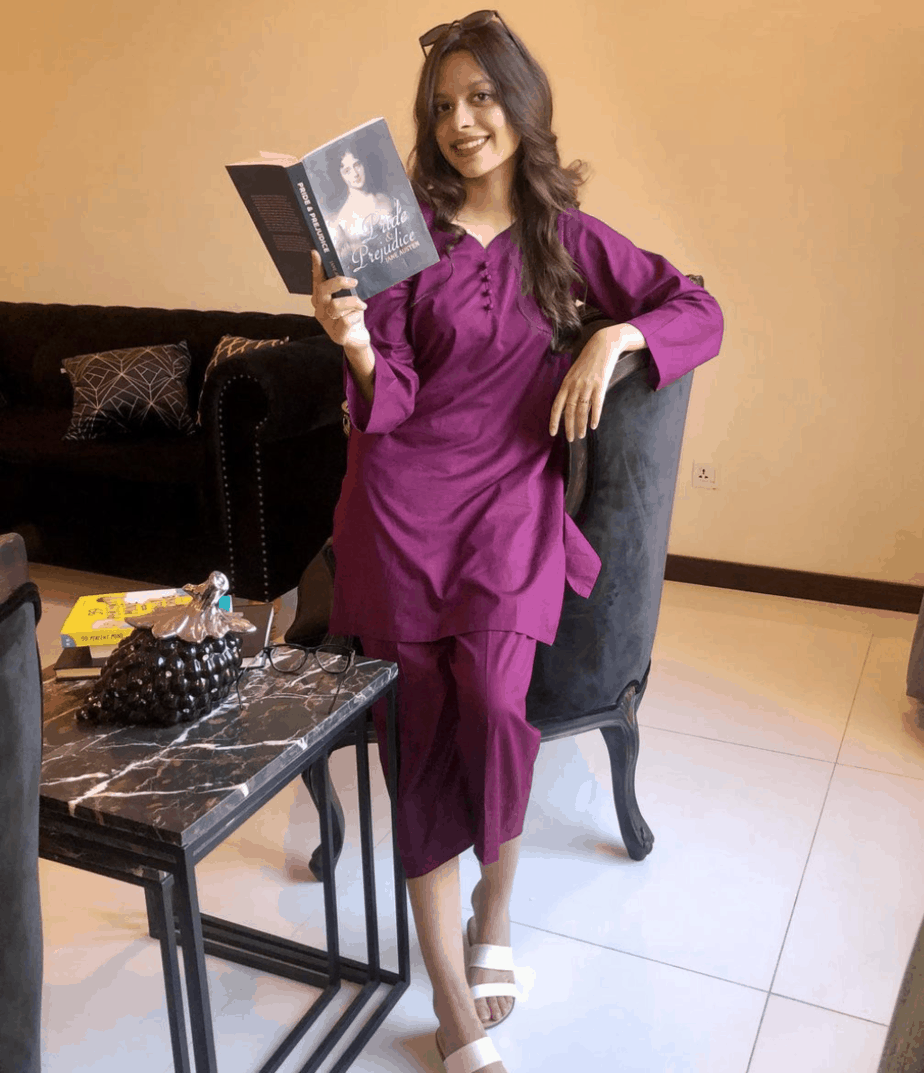 Against Dowry
Baaji
Dowry
Female Rights
Feminism
Gangster Guriya
Masculinity
Mehwish Hayat
Men Feminists
Mohsin Abbas
Osman Khalid Butt
Osman Khalid Butt's Birthday
Pakistani Actors
Standing Up For Women
Toxic Masculinity
Toxic MasculinityAgainst Dowry