If you're a brown girl and aren't obsessed with your eyebrows, are you even a brown girl? Having said that, we've all been victims of brow mishaps – whether we did them ourselves or had them done accidently by a professional. To salvage these mistakes, we've tried it all, from filling them in to letting them grow naturally. But as always, for the most trusted advice, we always turn to you! Browse through to learn the best ways to fix over-threaded eyebrows – as suggested by you.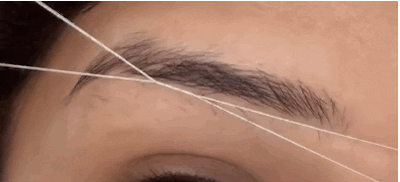 Simple Solutions:
"Use a brow pencil" – @ayesha_shk7
"Thread lift." – @nyloo123
"Castor oil." – @malihadhaider822
"Plucking any extra hair and quickly filling in any gaps before brushing them well, makes my eyebrows good to go." – @lucky.tareen
"Tinkle razor." – @_ujalaay002
"Tweeze them out" – @hania_suhrwardy
"Let them grow naturally." – @anooshayar
Advice From Ace Supermodel, Sarah Zulfiqar
Pay attention, because we all know supermodels have a few extra tricks up their sleeves when it comes to style and beauty – thanks to all the industry professionals they work with.
"Make sure to comb them with a spoolie to stimulate growth (people apply castor oil too but I'm not really a big fan), wait at least 5-6 weeks before getting them threaded again, and I make sure to remove my makeup properly every night so my brow hair is clean. Also use volumizing brow gel/brow glue and brush them upwards and then sideways to mimic bushier brows. And also, just embrace them – it's good to switch up your look sometimes." – @sarahzulfiqar_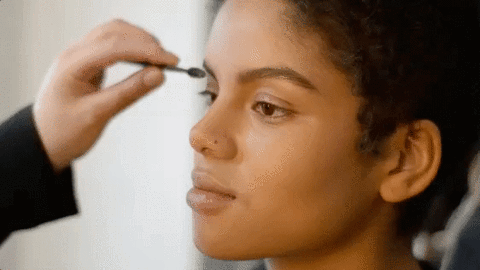 Now It's Time For Some Tips From Us
Castor oil and rosemary oil have been used for centuries to promote hair growth, so it's no surprise that castor oil is the ultimate holy grail for lash growth (as all you beauty buffs may know already). Which makes it a strong contender for brow growth too.
Disclaimer: it is recommended to conduct a patch test before applying the oils on the brow area.
Some other tips that have worked for Mashion Staffers are:
Filling in any gaps using light, feather strokes in the direction of your hair growth, using a tinted brow gel or brow pomade.
Conditioning your brows with a brow serum that moisturizes them to create healthier, fuller-looking brows.
Microblading – which is a semi-permanent technique which mimics natural brow hairs instantly by applying ink with a pigment that matches your eyebrows.
Letting your brows grow back completely for as long as possible (3-4 weeks minimum) before seeing a professional. Patience is key
Beauty Tips
Brow Serum
over threaded eyebrows
Sarah Zulfiqar
Threading
Tinkle Razor
Word Of Mash