Get ready to be inspired by Syra Yousuf's fashion-forward style! This Pakistani actress and model is a true fashion icon, known for her chic and trendy looks. From red carpet events to casual outings, Syra effortlessly exudes sophistication and elegance in every outfit she wears. 
Join us as we explore her enviable wardrobe and unlock the secrets to her iconic fashion statements. Let's shop the look and elevate our style game with Syra Yousuf as our guide!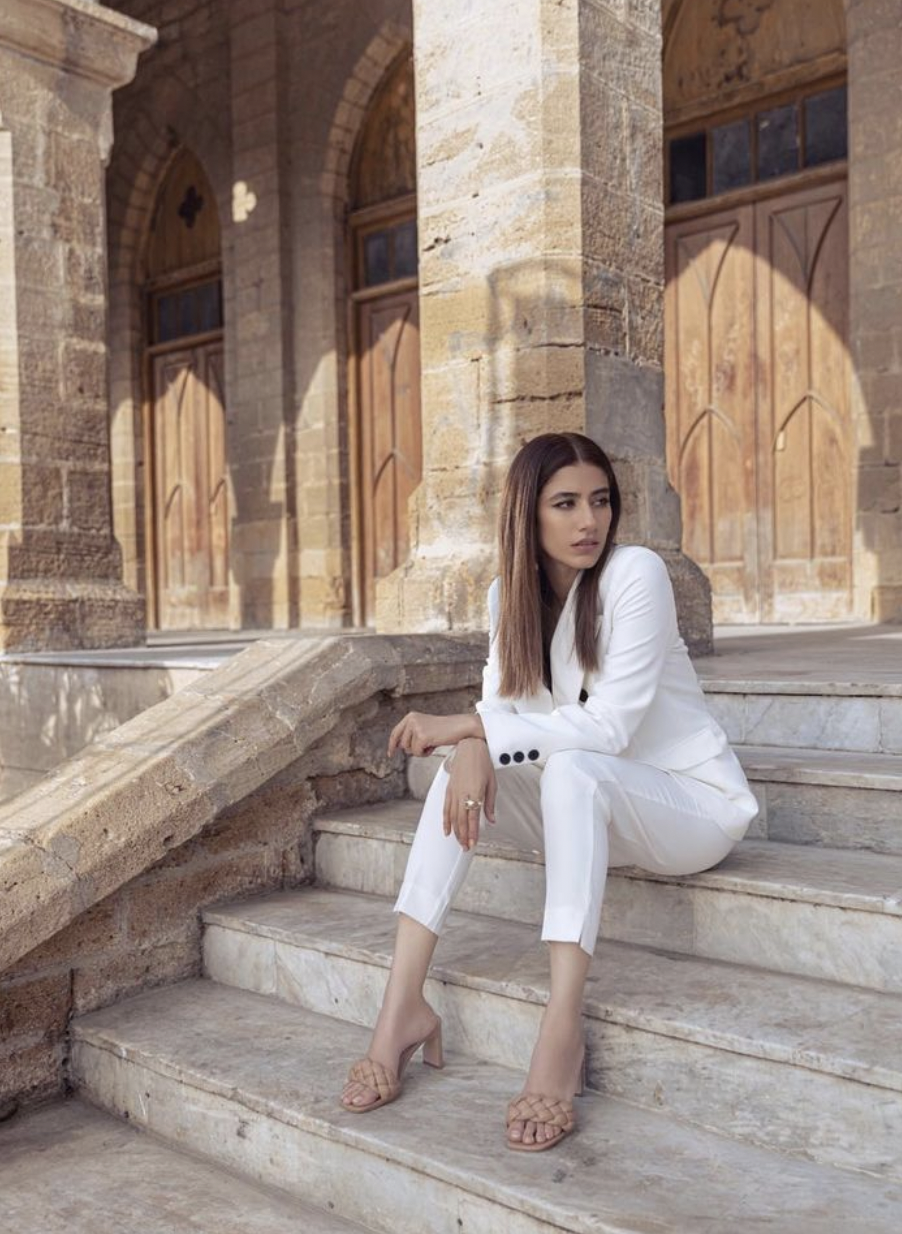 Back to Basics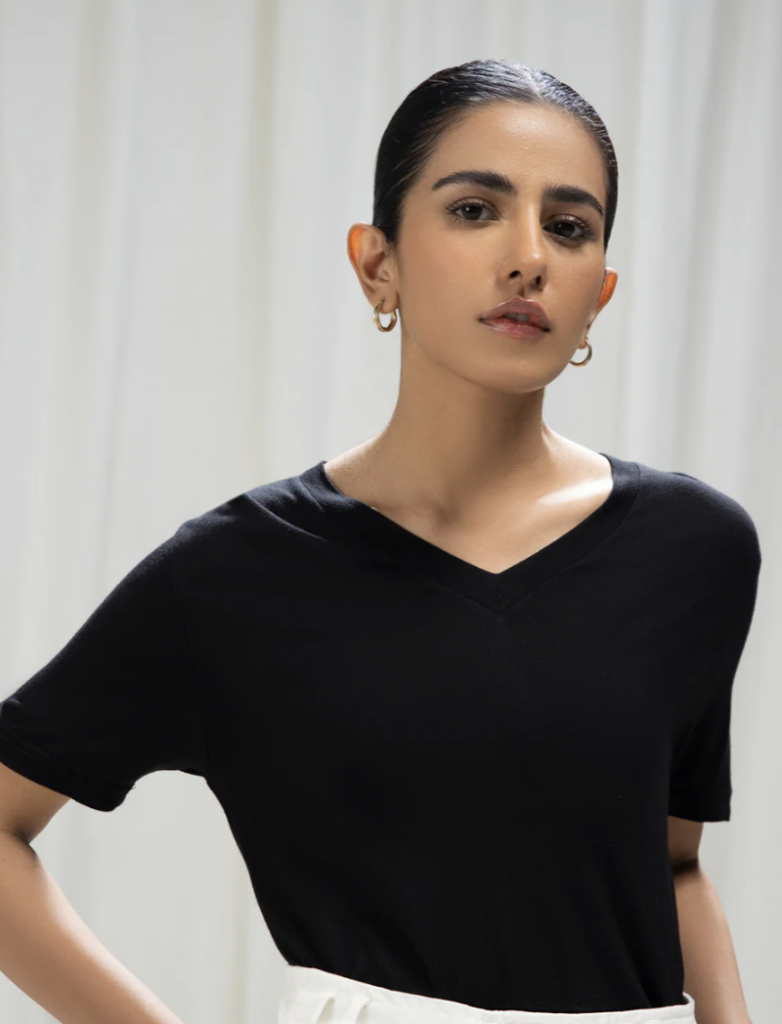 Introducing the must-have addition to your wardrobe: a classic V-neck T-shirt by Sapphire! This  black top features short sleeves and a dropped hem. It can be easily layered to create a polished fit or a casual look, depending on your mood and style.
Whether you decide to pair it with high-waisted jeans for a chic daytime ensemble or dress it up with a skirt and heels for a night out, this trendy top is a versatile and fashionable choice that will elevate your style to new heights. 
The Clean Slate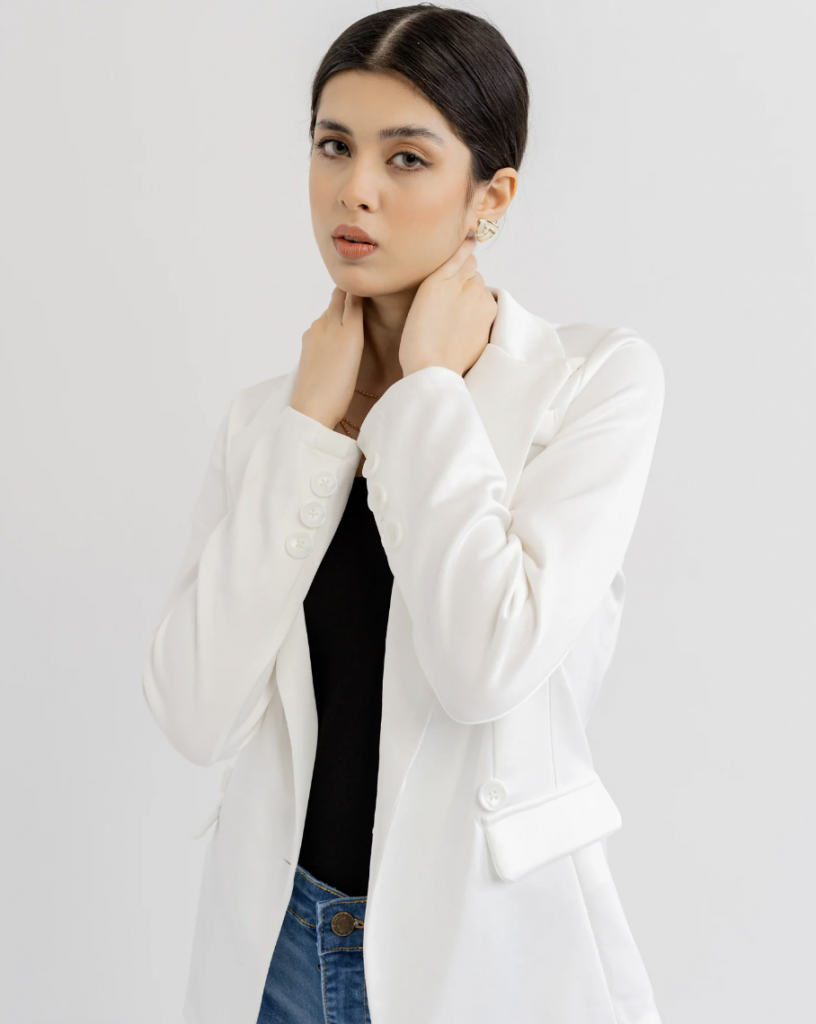 This timeless white blazer by Hustle N Holla features a structured fit and long sleeves, finished with white button details and faux pockets to add character to the overall look. Pair it with a black t-shirt and deep blue denim jeans to go for a casual chic look, or make it formal with matching white pants and stilettos. 
Modern Maven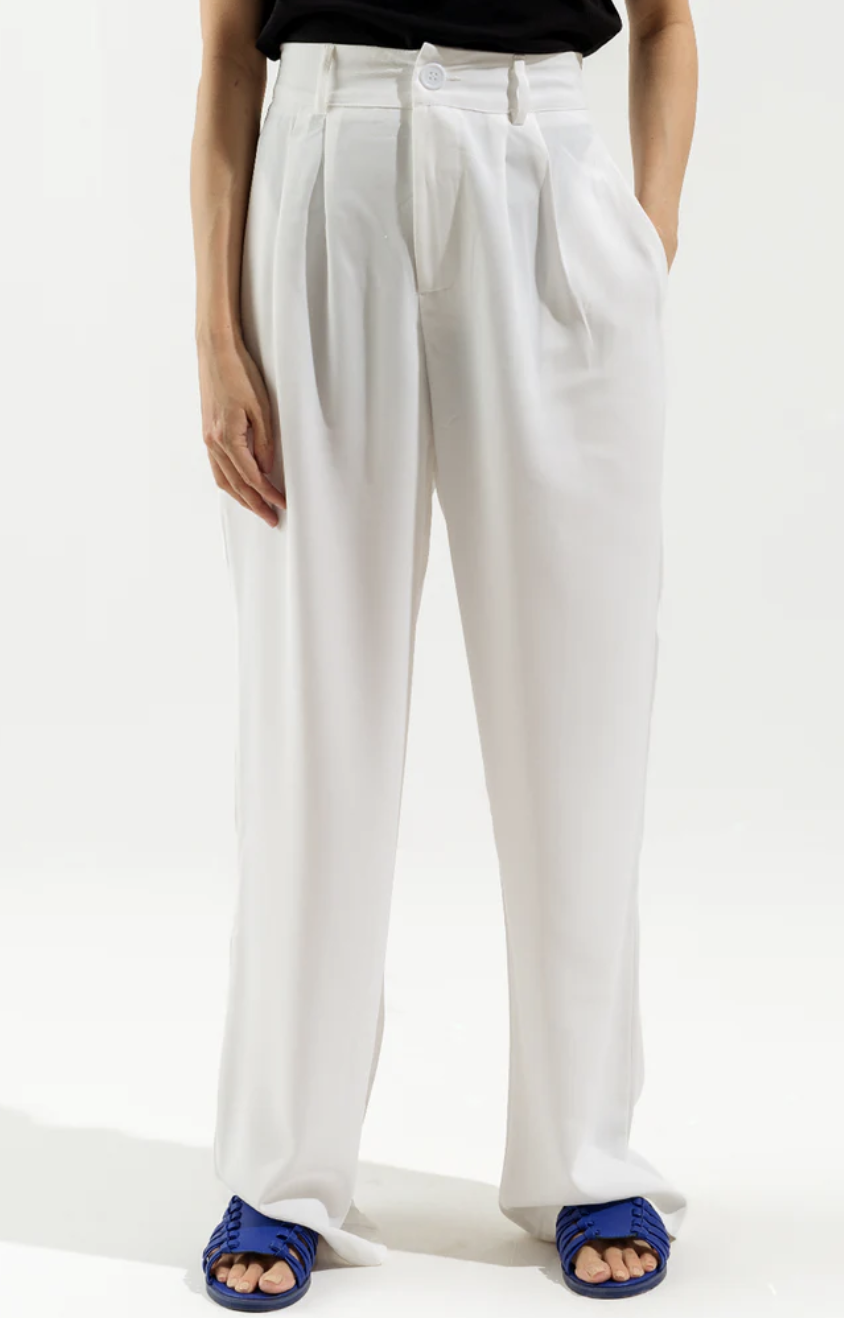 Finish off this all-white classy look with these tailored pants by Beechtree. These pants come with belt loops, pleat details, and side seam pockets to add depth and add elegance to the overall outfit. 
Pair these pants with a white T-shirt and white blazer for a clean slate look, or color-block with a bright-colored shirt if you are going for a more summer-y vibe.
Bone-a-fide Chic

Dress up your fit with these eye-catching block heels from Aldo. With bone-colored woven detailing in the front and a chunky wooden block heel, these strappy sandals are definitely unlike anything in your wardrobe. 
Perfect for brunch dates and other daytime outings, these cute heels can be paired with summer dresses and denim jeans to tie the look together. 
Gilded Glam Hoops

Classic yet modern, these Maya hoops from Noho are the perfect earrings to accessorize this look. The bamboo-structured detailing on these hoops are ideal if you want to go for something simple but different. They are also perfect for stacking and can be worn with formal and casual wear outfits.
Stripped to Perfection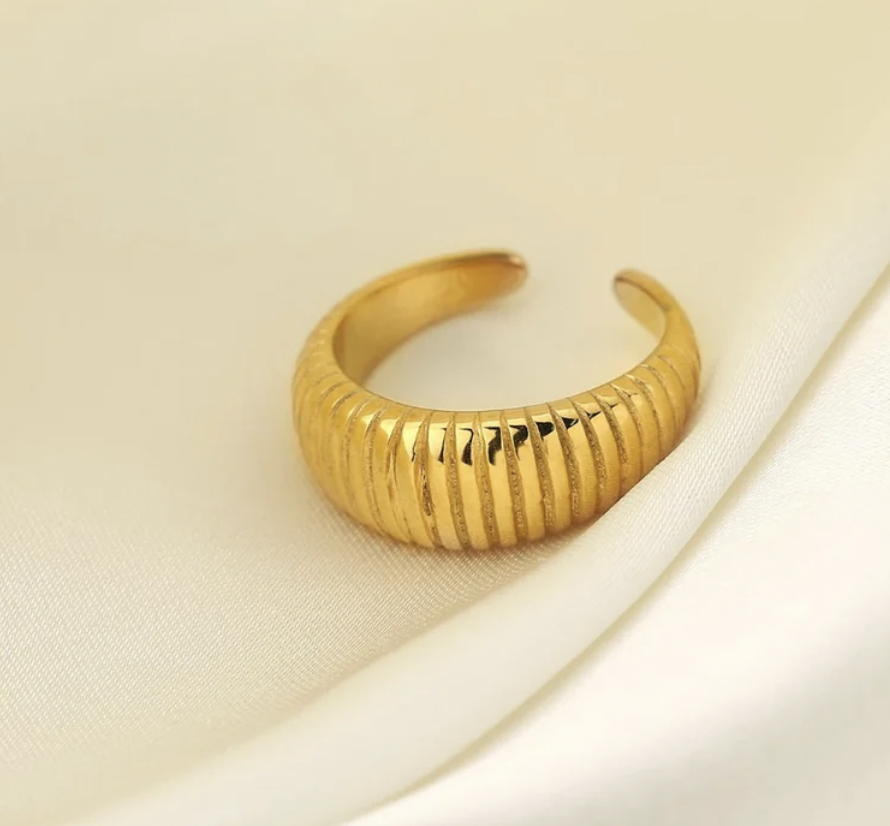 Finish off this stylish look with this stripped gold ring from Mithra and Co. This chunky ring can be worn as is, but can also be stacked with delicate staples from your jewelry collection if you want to accessorize a little heavier. The ring is made from stainless steel and 18K gold plating, so you know it's not going to rust anytime soon!
Celebrity Fashion
Fashion
Pakistani Celebrity
pakistani street style
syra yousuf