When Media Matters hit us up with the amazing opportunity to experience Dubai, I knew I had to go. With being 6 months deep into 2023 God knows I needed a getaway and a spontaneous trip to Dubai came at the perfect time. This thriving metropolis has transformed from a humble fishing village to a global icon of progress and luxury. Let this digital diary convince you why Dubai should be on top of your travel bucket list!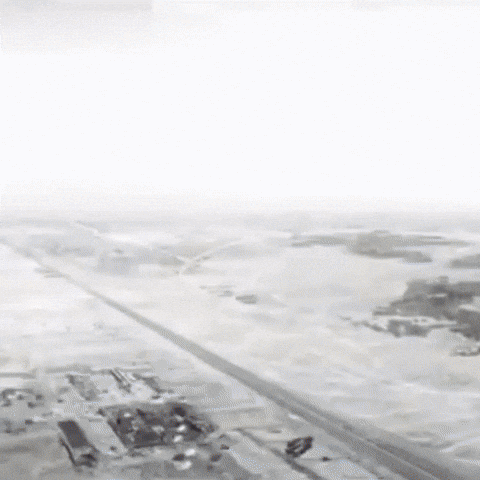 Day 1:
My journey kicked off with a flight from Karachi to Dubai. To my surprise, I was given a free SIM card at immigration which by the way is complimentary for all international travelers! (Does everyone know about this, or was I just living under a rock?)
Once I cleared immigration, I headed straight to my home away from home: Rove Downtown Hotel. This place had an electric vibe, drawing in digital nomads and young travelers like a magnet. The check-in process was a breeze, and the moment I stepped into my room, I was greeted by a jaw-dropping view of the mighty Burj Khalifa. The hotel staff really went above and beyond to make me feel like a VIP, offering lightning-fast internet — a game-changer for a content creator like yours truly. Since the staff was so accommodating from the onset I thought I'd sort out a late check out for my departure to save myself from any last minute hassle and — you guessed it! Of course they obliged. It's the little things that make a difference, right?

After exploring the hotel, it was time to gear up for the day's adventure. I joined a group of friendly faces from other publications and headed to Madame Tussauds Museum, situated on Blue Water Island. Here one can mingle with lifelike wax figures of A-list stars and strike a pose with world leaders, visitors can truly immerse themselves in an unforgettable world where reality and fantasy blend seamlessly. Apart from these encounters, another major plus of this attraction is that it's surrounded by top restaurants and cafes, offering stunning views of Jumeirah Beach. (Side note: we were told about an upcoming new addition of a Pakistani figure, can you guess who? Stay tuned for an exclusive unveiling on our IG).
Next stop was the world-famous Atlantis Hotel, where we dined at the renowned Gordon Ramsay Bread Street Kitchen. The restaurant was bustling and so were the flavors in every dish I tried. I, of course, am not an idiot sandwich so I expected nothing less from THE Gordon Ramsey. (those who get it, get it) 
You can make a reservation here. Shortly after going into a food coma, I returned to back to my hotel and rested in anticipation for the next day.
Day 2:
There's nothing quite like waking up in a cozy hotel bed. I indulged in a delicious mushroom and cheese omelette paired with a steaming cup of coffee. Our first stop of the day was the IMG World of Adventure, Asia's largest indoor theme park and  haven for thrill-seeking Marvel geeks. From heart-pounding roller coasters to immersive experiences featuring beloved characters like Spider-Man and The Avengers, visitors of all ages can embark on epic adventures.
Once we returned from our action-packed day at the park, it was time to unwind, recharge, and glam. We were booked for dinner at the World Cut Steakhouse, nestled within the luxurious Haboor Palace Dubai. The steakhouse truly lived up to its name. Imagine this: a sleek briefcase placed on the table, showcasing an array of steak knives. Yes, you read that right! We had the pleasure of choosing our very own trusty blade for the steak extravaganza ahead. It was a playful twist that made the whole dining experience even more memorable. Now, I must confess, I'm not much of a carnivorous connoisseur myself so I opted for the black cod. I was really glad to see that this restaurant caters to every palate, ensuring that everyone left with a full. 
But the night didn't end there. Our hosts had another surprise in-store — La Perle, an awe-inspiring show that features a breathtaking fusion of immersive artistic performances, imagery and technology. To say I was truly stunned is an understatement!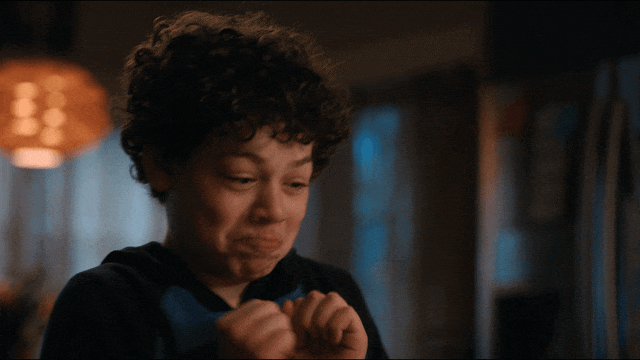 Day 3: 
Exhausted from the previous days I couldn't help over sleeping and missed the breakfast buffet. I rolled out of bed during the afternoon and made my way to the hotel's restaurant — Friday's. The group then headed to Green Planet, it was like stepping into a whole new world, a majestic tree stood tall at the center of the structure, surrounded by fascinating wildlife. Interacting with cage-free animals evoked my inner nature-lover. Who would've thought to find such a gem in this concrete jungle? Dubai continues to pleasantly surprise me!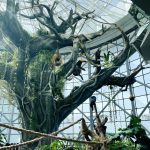 Next up on my adventure was Cé La Vi, a rooftop restaurant in the luxurious Address Viewpoint Hotel. With the wind in my hair and a mocktail in my hand, I was grooving away to the DJ's beats and really feeling alive in this moment. Let's just say — the vibes at this place were a 10 on 10! 
After having an immaculate brunch here we journeyed to Aya Universe, the ultimate paradise for Instagrammers. There were six different zones, each with its own unique installation. It was a feast for the eyes and our 'Gram! The staff there were super friendly and their warm assistance was particularly noteworthy for solo visitors seeking to capture remarkable shots.
One aspect of Aya that truly impressed me was the innovative inclusion of a passport upon entry. It added an exciting dimension to the experience as you ventured through each room, stamping the passport along the way.
Continuing my exploration of Dubai's wonders I visited the Museum of the Future. It felt like a mesmerising peek into the possibilities of the future. While exploring, I came across an incredible initiative called Kids Go Free, which offers free entry for children at multiple attractions, including newer ones like the Museum of the Future.
To wrap up the day on a culinary high, the group and I visited Jun's, another restaurant that blew my taste buds away. The menu was a fusion of flavors from various Asian cultures, with a twist of the chef's own experiences from Toronto. As you already know I'm not much of a meat eater but indeed a sucker for some good seafood. The lobster pani puri (yes, you read that right!) and the smoked carrots with bread were absolutely divine. It was an 11-course meal accompanied by a live DJ, creating a vibe that was both sophisticated and lively. And just when I thought the day couldn't get any better, I freshened up quickly and headed to the Arts Club with a friend for a fun night out.
The last day:
Since I had an early lunch reservation, I decided to skip breakfast and head straight to Dubai Mall. We dined at Eataly, which is a word play on Italy, is a concept store where they not only serve Italian food but also sell authentic ingredients. Later, I found myself wound up in a tiny shopping spree. I couldn't resist buying a cute notebook and a book titled "Lost to the World." 
With time slipping away, I hurriedly made my way to the airport. Luckily, the self-checkout booths were a breeze to use, making the process quick and convenient. Before boarding my flight, I couldn't resist indulging in a comforting meal  from McDonald's. And you know what made the flight even better? watching the movie "Kamli" while soaring through the skies back home.
As I reflect on my incredible journey through Dubai, I can't help but feel an overwhelming sense of gratitude. This city has made a special place in my heart with its diverse experiences, exceptional hospitality, and its ability to captivate and inspire. In case you were looking for a sign to book a trip to Dubai — THS IS IT!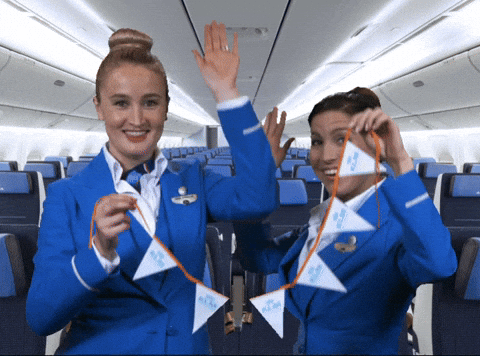 Dubai
emirates
Guide
Holiday
Summer
Travel
UAE
Vacation