Between all the endless responsibilities and worries mothers have to take care of, they forget how important it is to take care of themselves. Our mothers rarely have time for a skincare routine that's long and time consuming. But that doesn't mean self care isn't an integral part of every woman's day – especially for mothers. It's their opportunity to take 15 minutes away from work, their kids, and any errands to just be by themselves and make time for a little bit of pampering. That's why I decided to take the initiative and gift my mother a custom skincare routine! I tried my best to keep it simple, efficient, and completely geared towards what I thought my mother might want.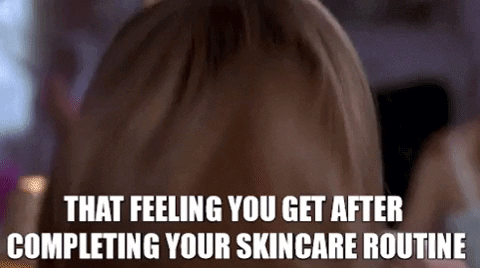 Keep It Consistent
I told my mother that any skincare routine requires consistency – and making time for it should be a joy, not a chore. I gave her the rundown: to cleanse, then follow up with any light weight serums, then oils, and finally moisturiser all the way at the end to seal everything in. Her biggest concerns were wanting to make her skin look brighter and minimise her pores and I kept that in mind while shopping around for a routine for her. I reached out to AccuFix for routine recommendations because I've consulted them in the past and have found that their free skincare consultation is actually really good. I bought the routine that they recommended and she's been using it as is since. 
Use A Gentle Cleanser – And Exfoliate! 
She's been washing her face with the Hydrating Gentle Daily Cleanser by AccuFix in the morning. I had to clarify that a cleanser and face wash are just two different names for products that basically do the same thing: clean your skin. While her skin is on the oilier side, with age it has started to become more dehydrated, which partially contributes to the dullness that she experiences. I was told by AccuFix that such age-related changes to the skin are in fact perfectly normal. 
This gentle cleanser left her skin feeling clean but still full of moisture, compared to her regular drugstore cleansers that left her skin feeling tight and dry. AccuFix's cleanser is suitable for all skin types, so I ended up trying it as well! It's full of oats and green tea extract, both of which contain skin damage-fighting antioxidants and compounds that soothe the skin. 
Three times a week, at night, she used the AccuFix Resurfacing Face Wash instead of the Hydrating Gentle Daily Cleanser. This contains a blend of lactic, glycolic and salicylic acids to gently exfoliate the skin and this was incredible in how quickly its impact on her skin was noticeable. Her skin looked and felt smoother and brighter literally from the first wash. AccuFix told me that exfoliating is essential but especially so as you get older since your skin's ability to exfoliate itself lessens with age resulting in dullness, rough skin texture and an uneven skin tone.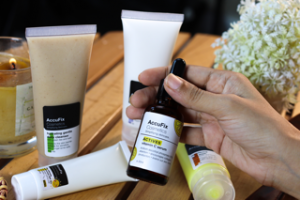 Start Slow With Serums
The next step in her routine was using a Vitamin C Serum. She's never been big on serums and toners, but I convinced her to try them. Her biggest fear was that serums and chemicals would irritate her sensitive skin – but I knew this product was milder. This serum was especially recommended for sensitive skin which is why I picked it. It helps to fight pigmentation, and at the same time, also helps to stimulate collagen production, which, as we all know, starts to decline in our skin as we age. 
The more my mother used the serum over the month, the more she started noticing a brighter, more even complexion as compared to how her skin was before she started.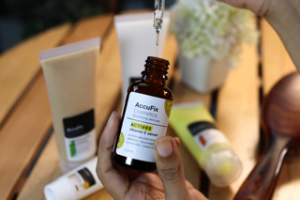 Lock In Hydration
Next comes one of the most important steps in your skincare routine: a moisturiser! AccuFix's Crème B3-B5 with 4% niacinamide is literally heaven for your skin. If you didn't know, niacinamide is one of the most amazing ingredients for your skin, regardless of age or skin type. It helps increase ceramide production in the skin and also strengthens your skin barrier so your skin is better protected against damaging environmental forces like UV rays. It's also fantastic for anti-ageing and fighting pigmentation. 
This creme was the perfect daily moisturiser and my mom loved that she could use it during the morning, and at night as well. It also cuts out the need to use an additional niacinamide-containing serum from your skincare routine, which is great since very long routines can get tedious and be difficult to stick to in the long run. Night creams are usually heavier, and my mother had always struggled with finding a cream that wouldn't clog her pores. This moisturiser was her favourite product from the entire package I gifted her, because it was so light-weight.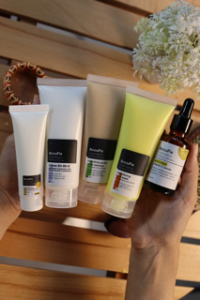 SPF Is Your Best Friend
The final step in any morning skincare routine has to be sunscreen! This product received the most push back. I noticed my mom skipping it, because she assumed it would make her skin greasy after using moisturiser first. But sunscreen has to be your best friend, and that's exactly what I explained to her. It might be tempting to skip this step in the morning when you're in a rush, but sunscreen is actually the key to fighting premature skin ageing. The Ultimate Sunscreen SPF 50 Ultra has a silicone gel base, so rather than feeling heavy on your skin, it just melts right into it. It's also the perfect base for under your makeup, because it doesn't leave you feeling extremely oily, and neither does it leave a terrible white cast on your face like other sunscreens. It also helps blur out imperfections and minimise the appearance of pores. And who wouldn't love the fact that it offers excellent broad spectrum protection that lasts throughout the day?
It became an understood rule in our house that my mother was not to be disturbed after dinner. She started enjoying her skincare routine so much, she would shoo us all away so she could finish it in peace. She followed the same routine at night that she did during the day – minus the sunscreen of course. Her overall favourite products ended up being the Vitamin C serum, the Resurfacing Face Wash and the Creme B3-B5-E, and it was so refreshing to see my otherwise busy parent prioritising herself and nourishing herself with them!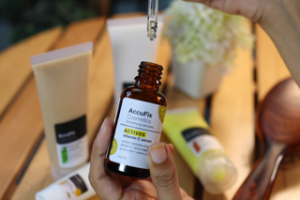 Self Care
Self Love