For all the flack it gets, Pakistan has made major strides in empowering women in the past. We're the first Muslim country to have boasted a female prime minister — not once, but twice. Benazir Bhutto set up the first woman's bank and all women police forces, carving female representation into the judiciary. Hina Rabbani Khar made international headlines as our incredibly skilled and adept foreign minister, unmatched in her ability to paint a picture for her opposition with just her words. In different spheres, different women uplift each other. Sharmeen Obaid Chinoy, two time Oscar winner, continuously uses her gift of storytelling to shine a light on women that are oftentimes left unheard in the rural areas of Pakistan. The Malala Fund seeks to do what Malala always wished for herself: to study, and to do so freely. Women in Pakistan are taking their autonomy whether given or not, and it's a war cry that echoes between all classes, neighbourhoods, and sects. However, it would be idealistic to say women in 2019 have achieved equality — especially in Pakistan. For every step forward we see in the spotlight, or on paper, there is another step back somewhere hidden, less visible, less talked about. We asked you — what does it mean to be a Pakistani woman in 2019? Do you feel like great change is underway, or are you still bound by the same old stereotypes? Here's what you had to say.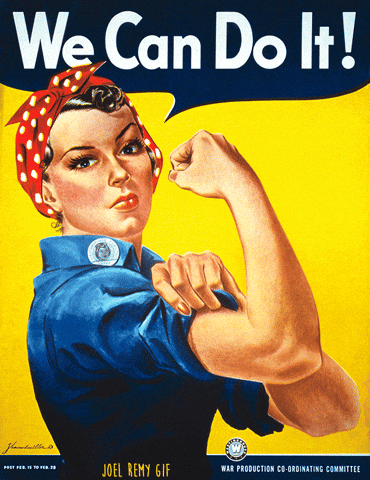 1. Being Given Labels
Be the perfect mom, be the perfect wife, be fit, eat right, don't wear what you want! You'll be judged for literally everything you do or say that's not considered a "norm." Don't cuss, be 'ladylike' – @shameenkbrohi
2. Doing The Basics
"Being stared at unusually for doing something usual. E.g, something as simple as driving." -@rehmatajmal
3. Raising Boys And Girls Unequally
"Your career is a hobby, but your brothers is an actual job" – @kiranjangda
4. Taking Power, Not Waiting For It
"It means that you have to empower yourself and stand up for your rights. No one else is going to do it for you. – @thetalesofb
5. Slow Progress Is Still Progress
"Every girl faces harassment at some stage / phase of her life, either physically, emotionally, mentally. Women's power is only emerging in big cities. on rural side, they still have no / very little opinion. We are becoming independent slowly. Parents should trust their daughters." – @nooraqsa_129
6. Is The Work Place Really Equal?
"Be an engineer like a guy, and be on a better job level & still hear "girls aren't good engineers." – @hibaiahmad
7. Number #1 Priority: End Body Shaming
"Overweight is a curse" this is what I hear all the time." – @its_urva
8. The Discrimination Pakistani Women Face
 Abroad
"It's really difficult. I don't live in Pakistan but the Pakistani tag is with me 24/7 and it's tough." – @momenasheikh
9. The Old Labels Don't Apply
"Traditionally it meant being a good mother / wife but today it means breaking all barriers." – @yumnahfatimah
10. The Fight Isn't Over Yet
"To 'try' to beat patriarchy at every point in your life." – @havenofsarah