Pull whatever movie from the archives', a cult favorite like Mean Girls, a recent release like Student Of the Year 2, or a classic like Gossip Girl, you will find one thing in common – the glamorization of female rivalry. Girls can't be friends, while the bond between two bro's is unbreakable.
International or local media mediums are all guilty of perpetuating this run-down trend of girls competing with each other for the attention of an insanely attractive male character. A love triangle between two girls and a guy is shown as less of a triangle and more of a battle of the wits between the two females. The sad part? We buy into this misogynistic portrayal, sharing a laugh at the girl's expense, rooting for one while crucifying the other, somewhere believing that female friendship is a mere fever dream.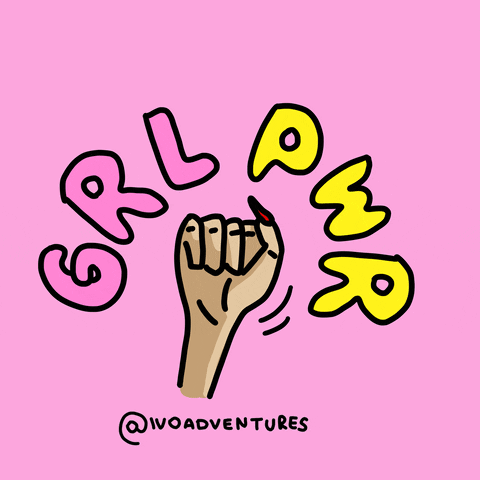 Why can't girls be friends?
This is one thing that baffles us the most. We see strong women empowering each other in everyday life – in a business setting or even a familial setting – yet one place where that's too good to be true is the entertainment industry. Art imitates life right? Then why doesn't the movie industry follow suit?
As the storyline typically goes: two admittedly beautiful women are pitted against each other. These women are then seen fighting, demeaning each other and tearing their self-esteem to shreds. All for what? The male protagonist that's deified, the prize that one gets after the fight is over.
Female friendships seem to be a myth. Girls are more likely to compete against each other and race to the finish line.
Pop culture has coined the word 'frenemy', a hybrid of friend and enemy, and made it a lexicon for younger generations. Though the term isn't gender specific there is something deeply disturbing about the fact that it is overwhelmingly applied to women. While on the flip side 'bromance' in entertainment and pop culture is experiencing a renaissance of sorts. This refers to the close friendship between two men.
The larger problem is: constantly showing women against each other perpetuates the stereotype of female's being jealous and conniving – a typical saas bahu narrative that's been repeated so many times. Today women are more than these characteristics. They dominate the science world, the business world and all these negative stereotypes that the media indoctrinates its audience with, takes women back decades, undermining all they have achieved. Basically claiming that it doesn't matter who you are, you will lose all cool when it comes to competing for a man's attention.
While it's understandable that a plot is fictional, and all women aren't created equally, it's time we start presenting women how they actually are. Strong, empowering and compassionate!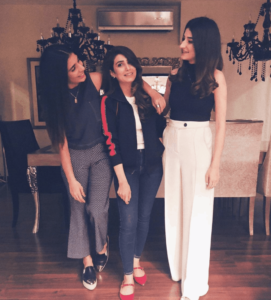 Are things getting better?
Change is coming, even if it's at snail speed! Pakistani dramas like Udaari, that follows simpleton women from a village who make a world for themselves in the big city, showcases strong female relationships. Whether the women are battered or bruised, they stand up for each other without the help of any man. Even films like Pinky Memsaab highlights women sticking up for each other, despite hailing from different backgrounds and social standing. They find comfort in each other on a journey of self-discovery. We couldn't be happier with the Pakistani industry making conscious efforts to stray away the age-old female rivalry. Girls can be friends, and great ones at that! In the immortal words of Mean Girls – "You can't sit with us", if you don't support other women. More power to female friendships!