We believe that businesses should be supported, encouraged and celebrated. That's why every month, we are going to choose a business that we feel deserves the limelight. Keep reading to find out more about the startup for this month and the innovators behind it – let's all lift each other up: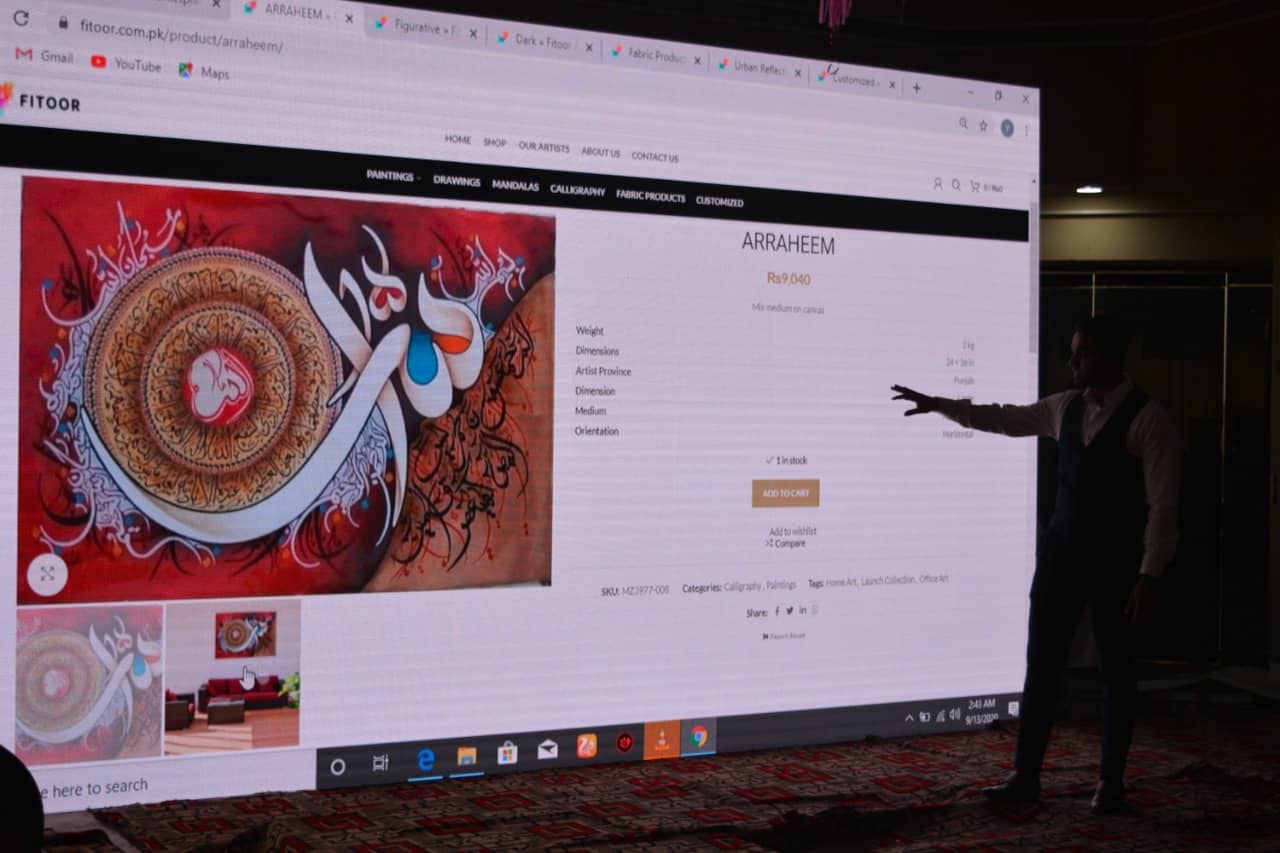 How would you describe Fitoor?
Fitoor is an online art marketplace that is built for art lovers and artists. Fitoor is not just a buying and selling site for art but it is an initiative to promote art in Pakistan and make it easily accessible and available to the masses.
What is your mission and vision for Fitoor?
Our vision is to create a space where local artists find support and encouragement to explore their creativity and talent, and showcase their art to appreciative individuals. It is to make sure Pakistani art penetrates every corner of the globe.
Where did the name Fitoor come from?
Fitoor or فتور is an urdu word which means passion. We believe that art is synonymous with passion because art is the most beautiful way to express your deepest emotions onto a blank canvas. Simply put, art is passion in colour.
How did you come up with the concept of Fitoor?
Fitoor came into being after we noticed a large gap between buyers of art and artists. Both existed in their own dimensions but there was no common platform online in Pakistan where they could interact. Hence the marketplace by the name of Fitoor was launched in Pakistan which bridged this gap between artists and art lovers. The biggest problem we noticed in the selling and value creation of art was that there was little to no logistical support for artists. Artists in their individual capacity have limitations in terms of logistics and marketing. They find it difficult to scan options for deliveries and even if they do find an option, it is very expensive and uneconomical for them.
Talent and passion is immense in Pakistan but we saw that artists did not have the means, time or awareness to deliver their pieces nationally and internationally. Artists individually also did not have a significant market due to their limited reach and the aim was to market their artwork efficiently and increase their reach in Pakistan and overseas. One of our main goals was to create an international market for upcoming and rising local artists.
Could you elaborate more on the #ArtPaysBills and #EmpowerLocalArtists campaigns that you did?
Both these campaigns were targeted at local artists. With these campaigns, we wanted to break stereotypes deep-rooted in our minds regarding artists and art. It's unfortunate that some of the greatest minds in art are pushed into fields and careers they are not meant for, only for the sake of earning a reasonable living. Our aim was to empower artists in Pakistan and make them aware of the fact that they can use their talents to earn a livelihood too, especially through Fitoor. The goal of these campaigns was to turn art into a viable career opportunity, thereby shattering all skepticism regarding art as a career path.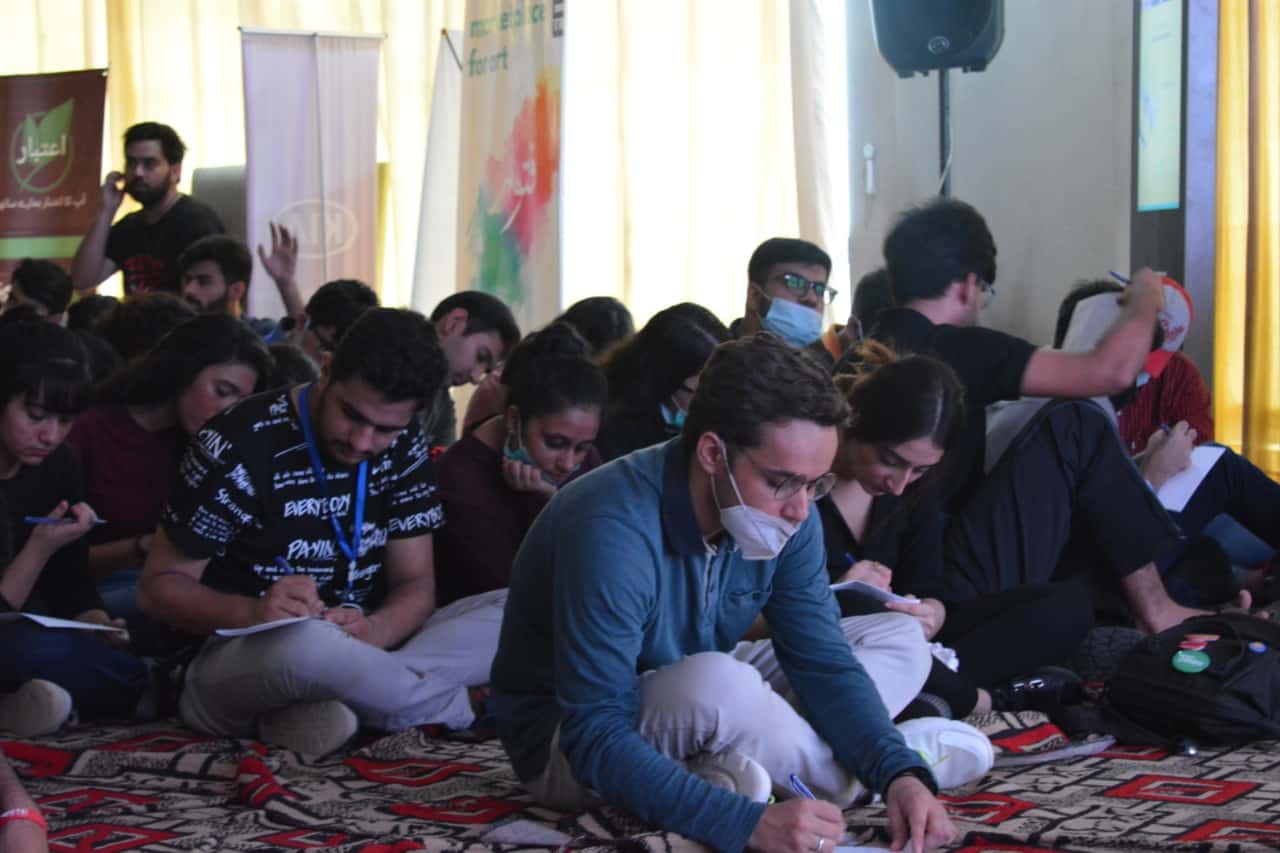 What makes Fitoor unique?
Our USP is that we house artists from all over the country on one platform, which means you can browse through a huge variety of art on our website and just place an order for what you like and have it delivered to your doorstep within a week. We make the connection between artists and art lovers easier and smoother. Not only that, we also have art pieces which cater to everyone in terms of subject as well as price point.
What has been your biggest achievement so far?
Our biggest achievement is that we are the first platform in Pakistan which gives artists the opportunity to showcase and sell their paintings online with total ease, and because of which we have over 500 Pakistani artists onboard and are expected to cross 1000 in the next two months.
Have you faced any difficulties setting up this platform?
We faced difficulties in arranging logistic support for our platform. One of the facilities we provide is the transportation of the art piece from the artist to the customer anywhere in Pakistan. However, it was quite an obstacle to find a logistic company willing to pick up parcels from hundreds of pick up points all across Pakistan. After a lot of hard work, we finally worked out a deal with a local delivery company and now our delivery process is running smoothly.
What are your hopes for Fitoor in the future?
Our future prospects are to bring Fitoor into the international market. Abroad, art is valued at much higher than it is in Pakistan. We want to give our artists the opportunity to be able to sell art all over the world and receive international recognition. For that we are currently working on a plan which allows this to be made possible logistically. We also plan on creating an artist community where artists can support each other and have a platform to discuss, share and learn more about art. 
Do you aim to bring more women together with this platform in the future?
80% of artists at Fitoor are women! A lot of them are housewives who used to paint as a hobby but now are using their talents to earn. And this is what Fitoor has always been about. We wanted artists to be able to pay their bills through their art and society to recognise art as a viable career. So yes, our aim is definitely to bring more women onboard. A large percentage of women in Pakistan are housewives and a lot of them are artistically gifted. We want to make financial independence possible for these women by giving them a platform to make and sell their art pieces on our website.