When it comes to bedding, white bed sheets are a classic, and loved by everyone. They look clean, crisp and aesthetically pleasing. There's nothing more Instagram worthy than waking up in the morning to sunshine on your white bed sheets. If you're obsessed with white duvets and bed sets just like we are, we've got you covered! Keep reading to find out where you can get the perfect ones, hint: Ideas Home has quite possibly the best collection – and it's launching really soon!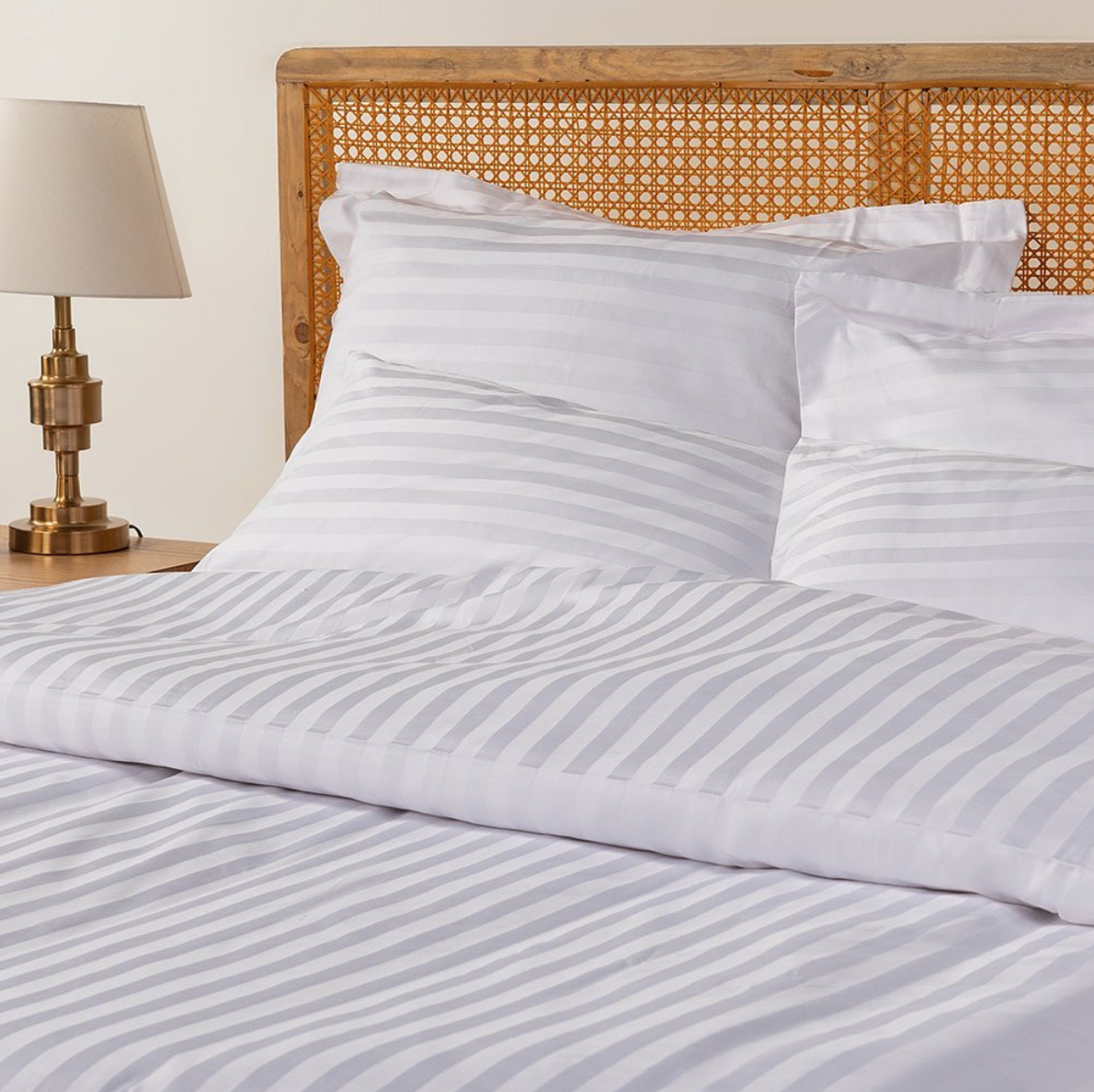 Plain White Quilt Cover Set
Simple, classic, elegant. You'll forget you're in your home and instead feel as if you've woken up in a luxury hotel suite. Soft as butter, these sheets are to die for!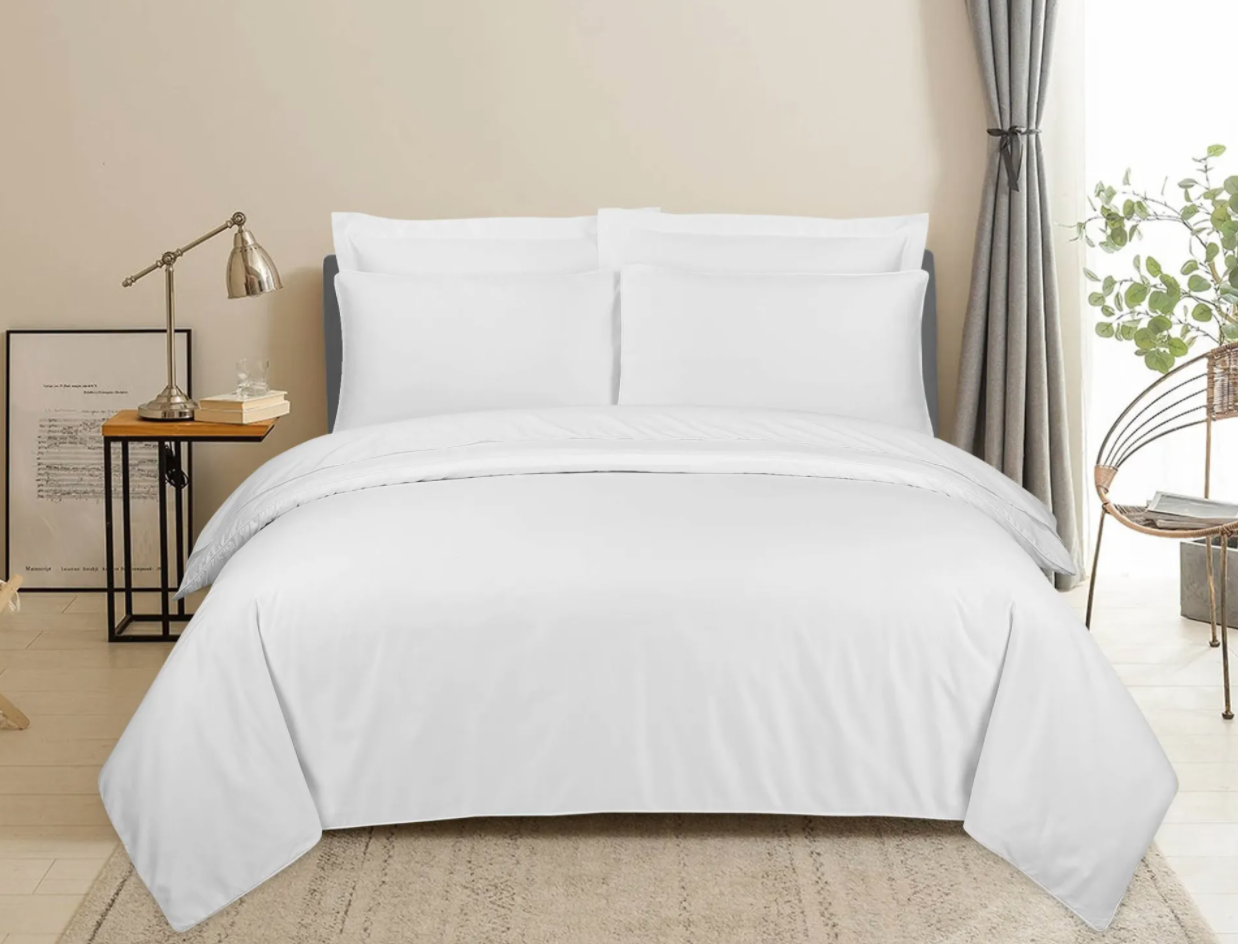 Snow Embroidered Quilt Cover Set
An incredibly soft sateen weave, made of 100% cotton, this bedding feels heavenly. The embroidered design is sweet and delicate, adding a touch of elegance.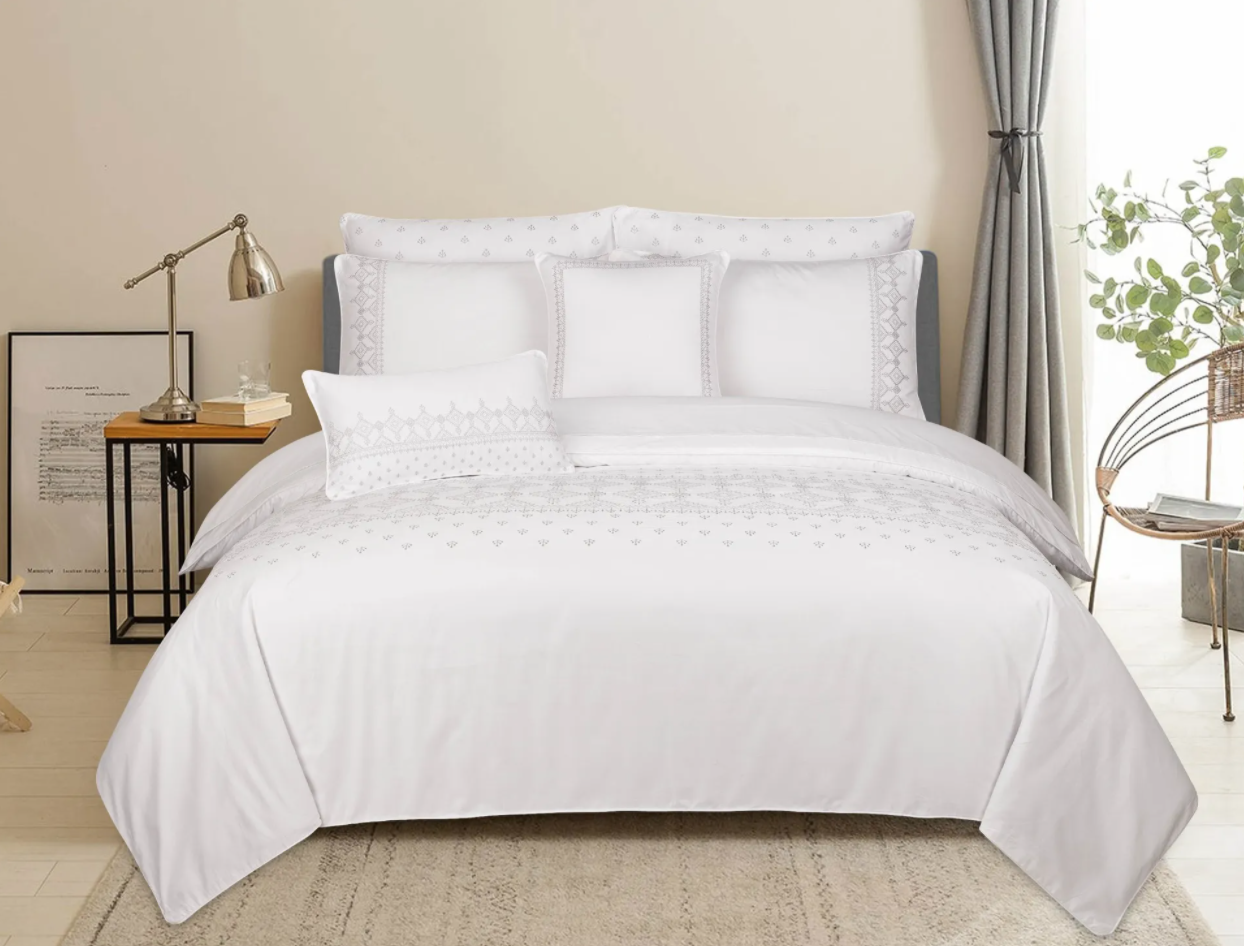 White Stripe Satin Quilt Cover Set
Vertical striped bed sheets tend to give the illusion that your bed is longer than it is, which plays visually well in the bedroom. Add a striped white bed sheet to your collection for a slight change!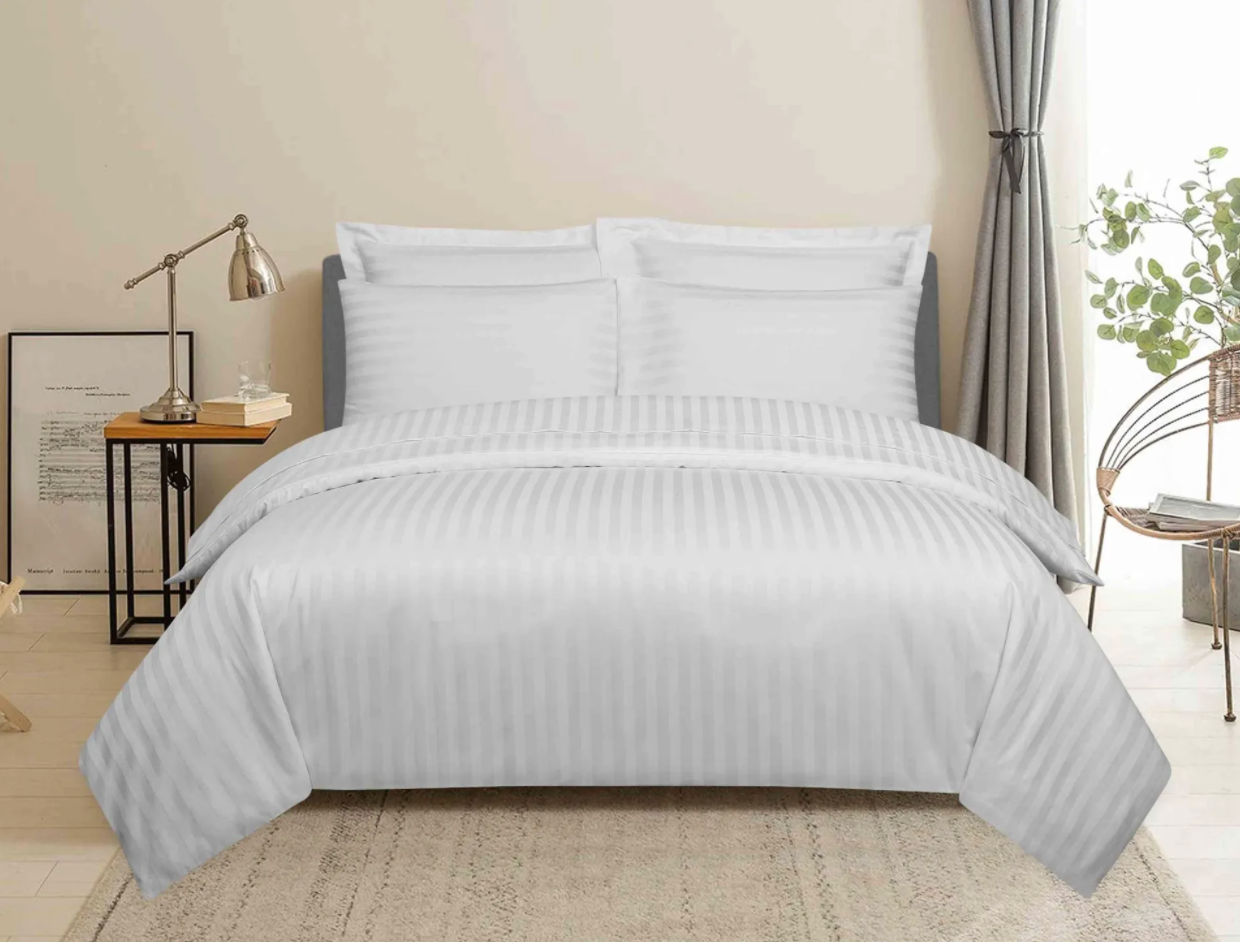 Snow White Bed Sheet Set
Of course, to accompany all the duvet sets, a simple white bed sheet set is a must! Beautifully crafted from 100% cotton, these sheets are made for durability and comfort, making them an ideal choice for your home!