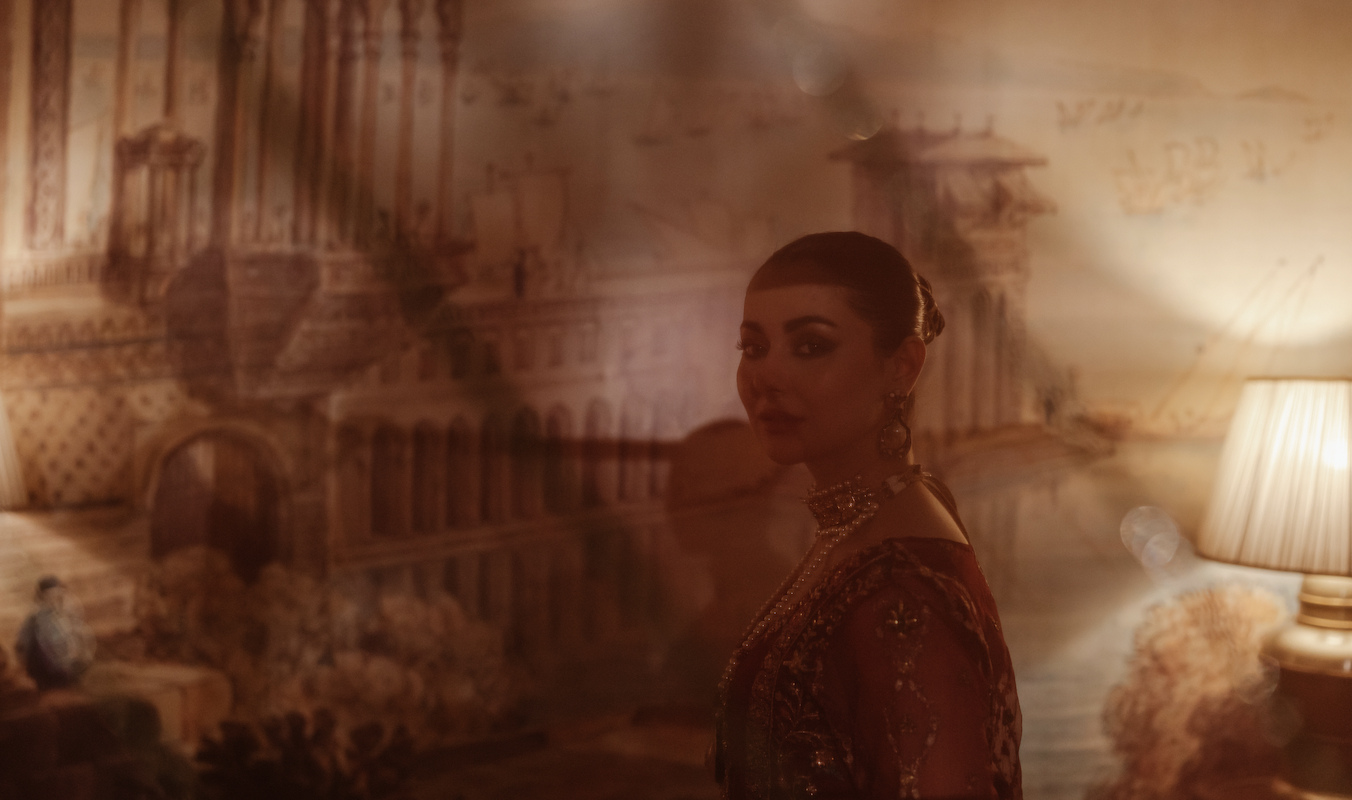 Ammara Khan has brought their exquisite Couture DNA to their latest Luxury Festive Offering, SURI. Each of the 7 designs are meticulously handcrafted in rich jewel tones, laden with golden sequins, lustrous crystals and zardozi embellishment. No one does contemporary classics quite like Ammara Khan, making their creations timeless.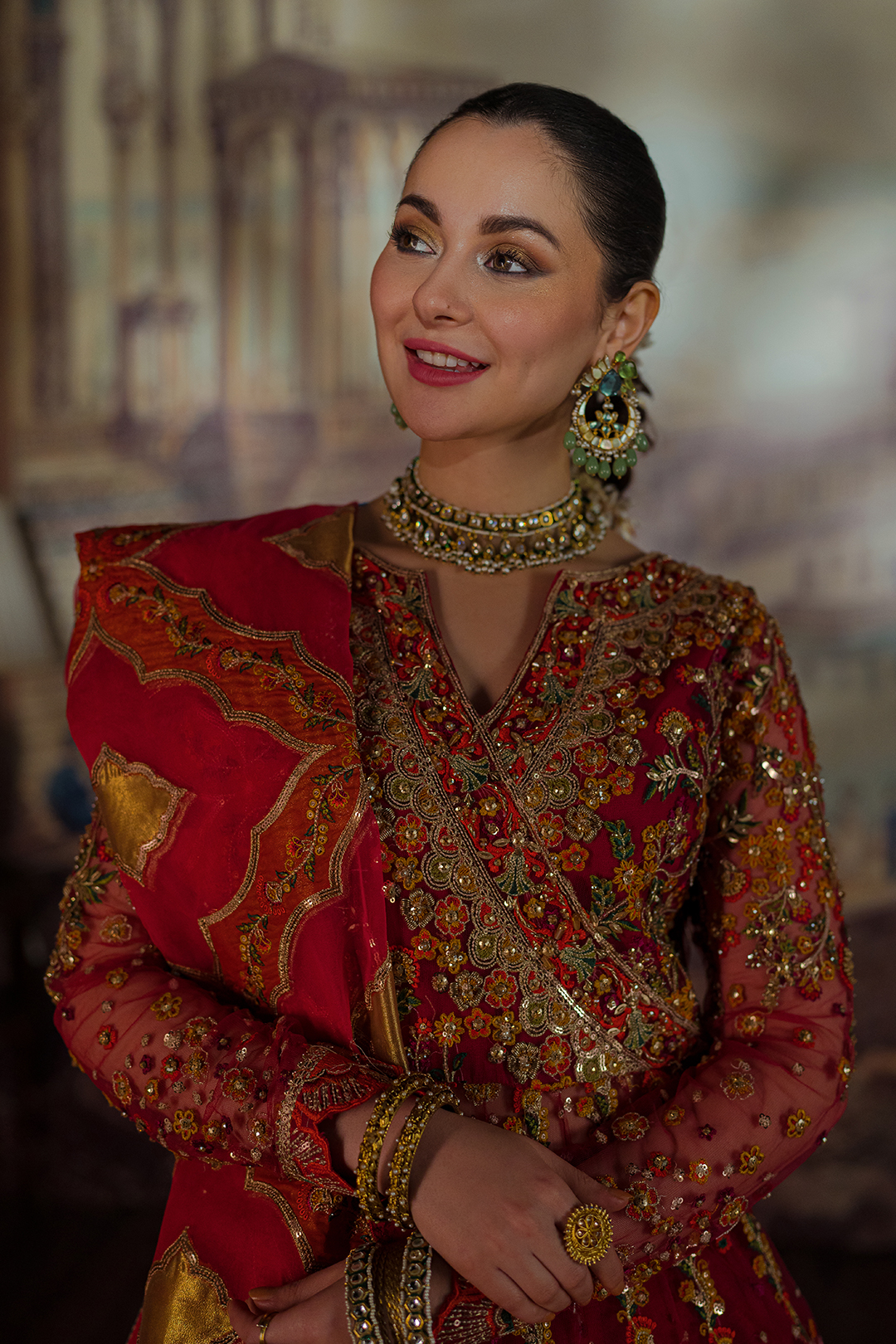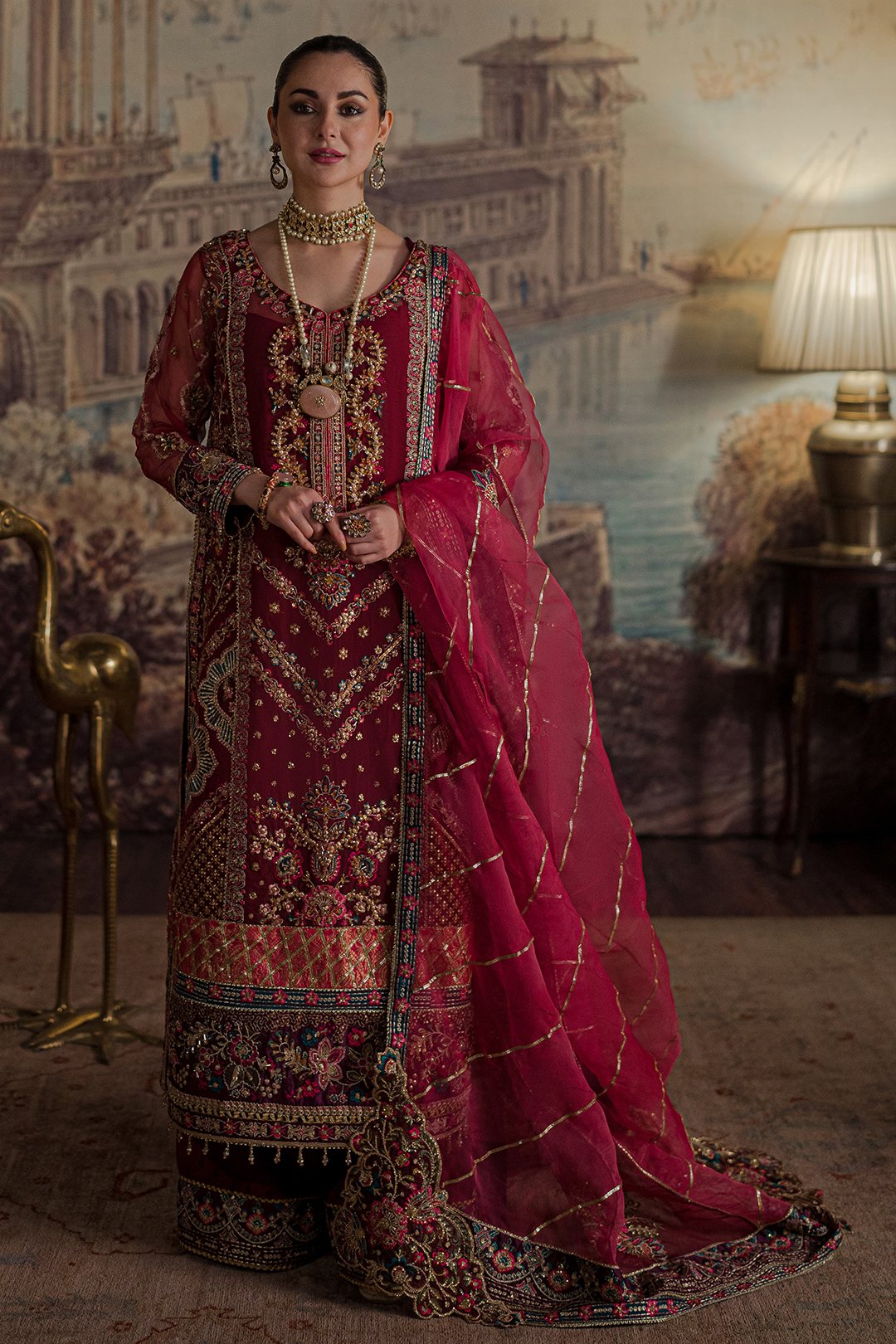 A master play in color, this deep plum number is beautified further with accents of teal green and hot pink. Crafted with antique-touch heavy embroidery and further adorned in gold sequins, channel your inner maharani and celebrate your love for tradition in this stunning bridal, ideal for a 'shendi' event.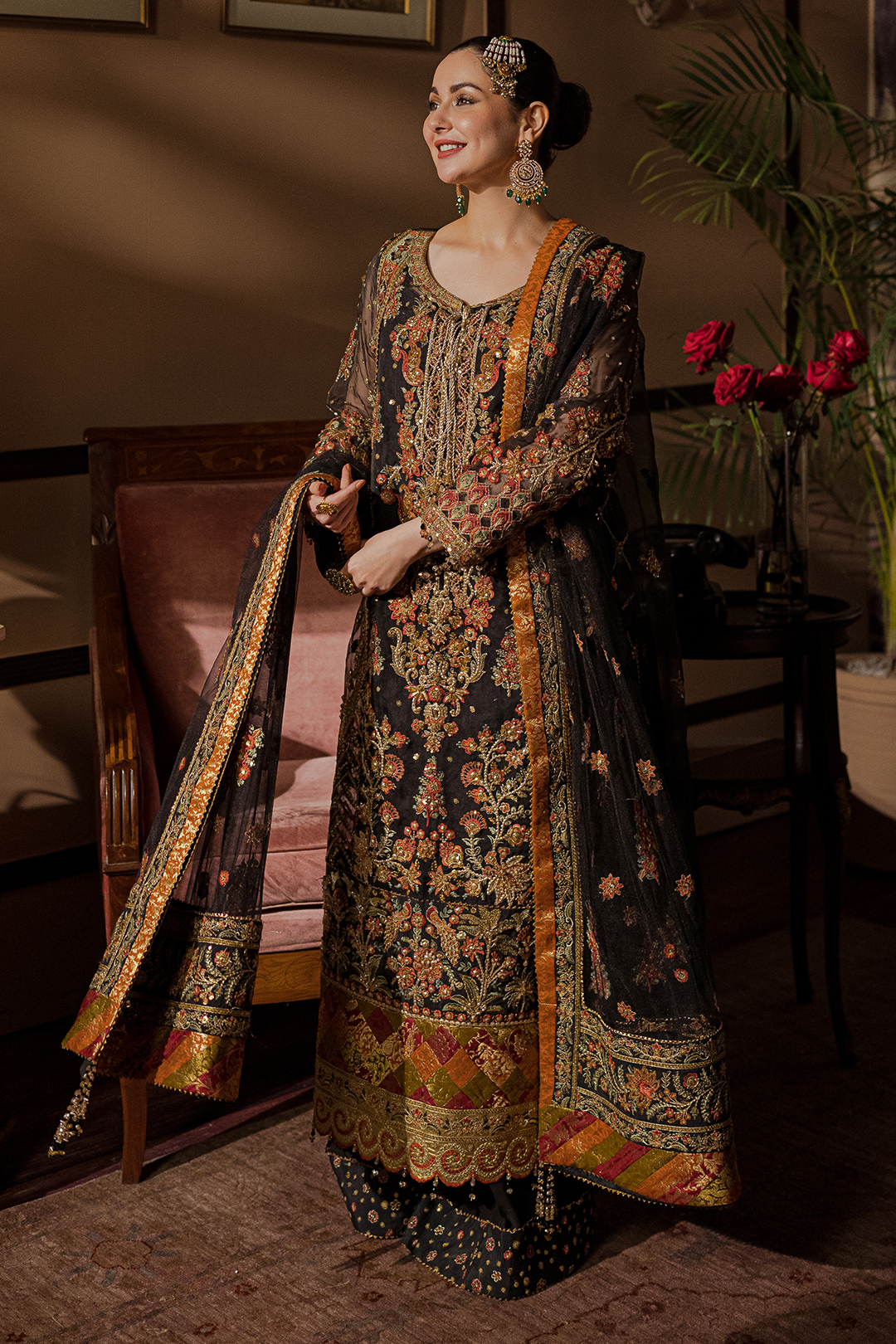 Oozing with old school charm, this refined black and gold masterpiece by Ammara Khan is the definition of timeless glamor. This heavily hand embellished outfit narrates a tale of love songs and romanticism in a wild garden, with impeccable handwork and intricate design.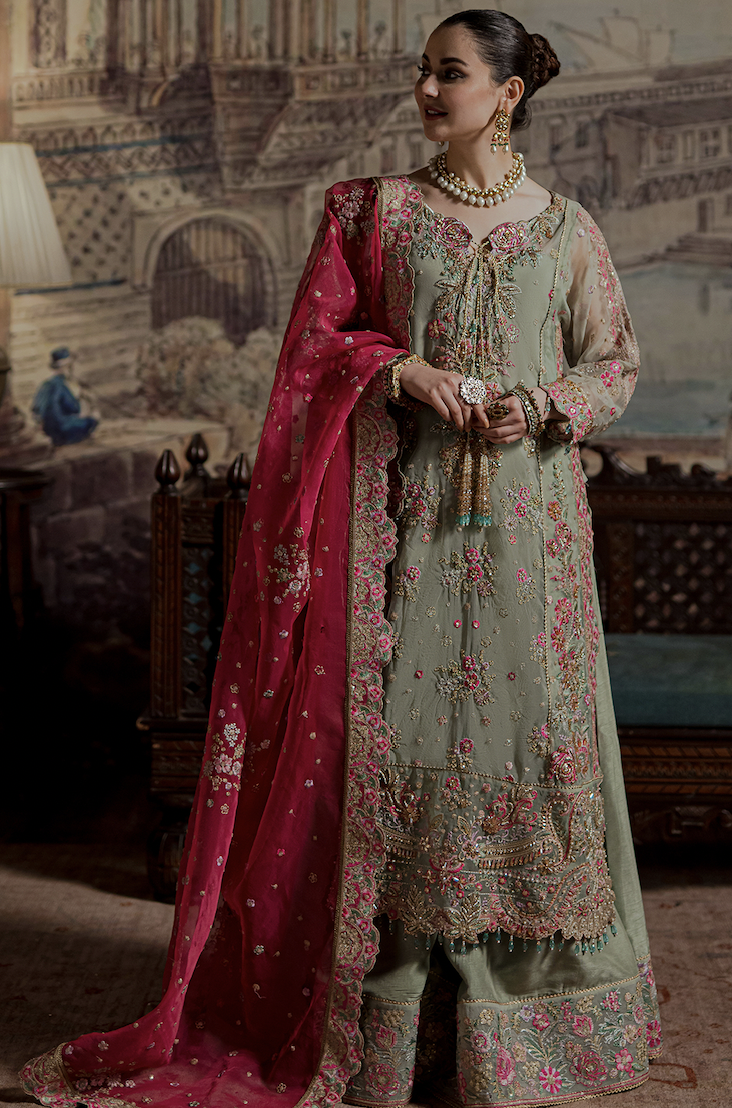 Play with pastels in this fresh and floral ensemble for spring summer wedding festivities. This heavily hand embellished ensemble features zardozi work, sequins and crystals to add a sparkle, making it the ideal formal for this season.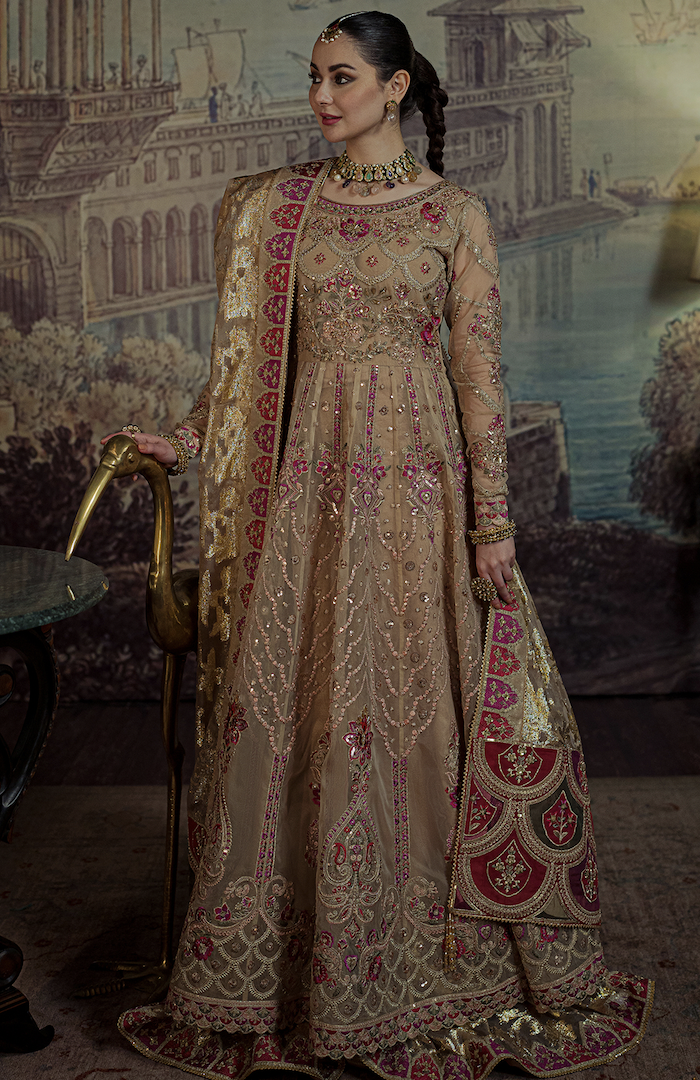 Ammara Khan's love for jhaalar motifs seeps into this exquisite design; a beautiful combination of gold, magenta and deep red. Heavily encrusted with gold sequins and a fully hand- embellished bodice, sleeves and front panels, this design is perfect for the Nikah bride. Twirl away in absolute charm, spellbinding those around you in this graceful ensemble.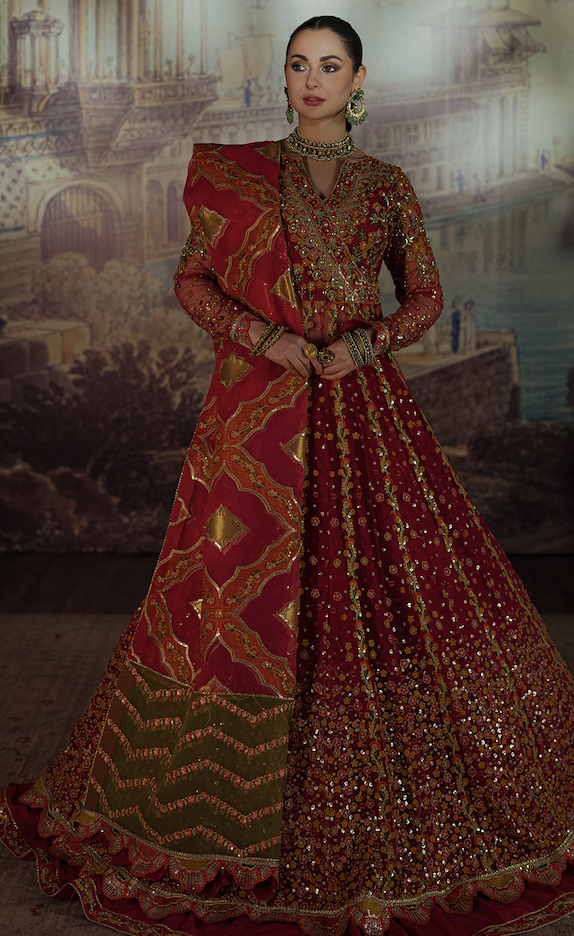 Celebrate the upcoming Bahaar season with this breathtaking Ammara Khan bridal gown that pays homage to femininity. Its intricate craftsmanship and vivid colors make it a timeless piece that will be treasured for years to come. Choose this exceptional look as a bridesmaid to an intimate wedding or for your mehendi event.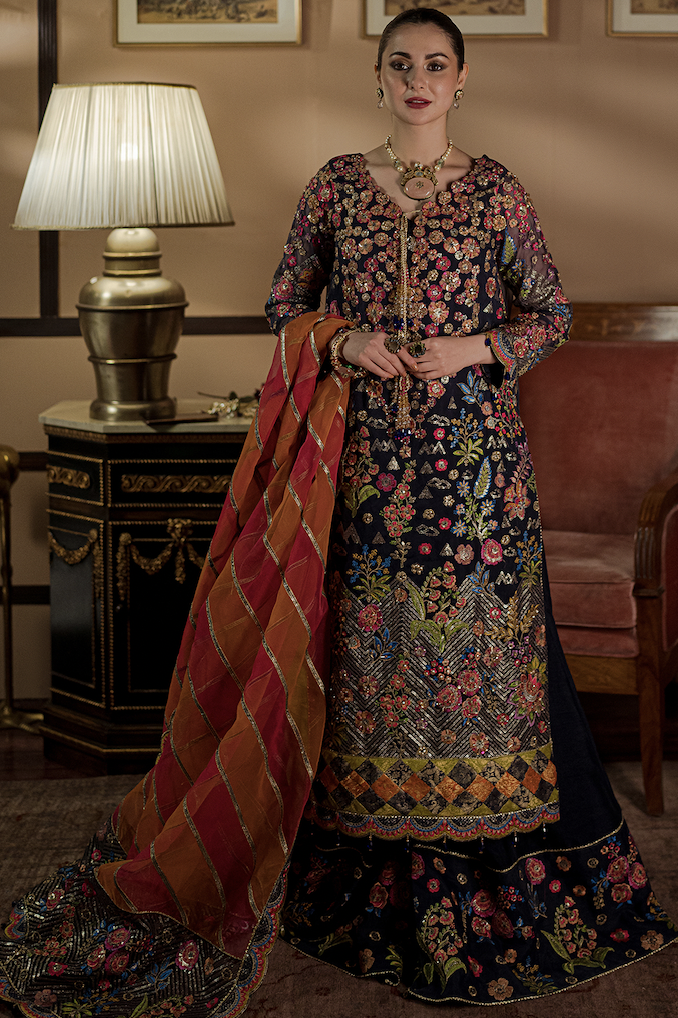 This exquisite design by Ammara Khan is a true work of art that showcases the designer's passion for florals. The Creative Director spent countless hours perfecting this one-of-a-kind creation, which is nothing short of a couture masterpiece. Its deep blue hues meshed with vivid colors exudes magic that will leave everyone around you speechless.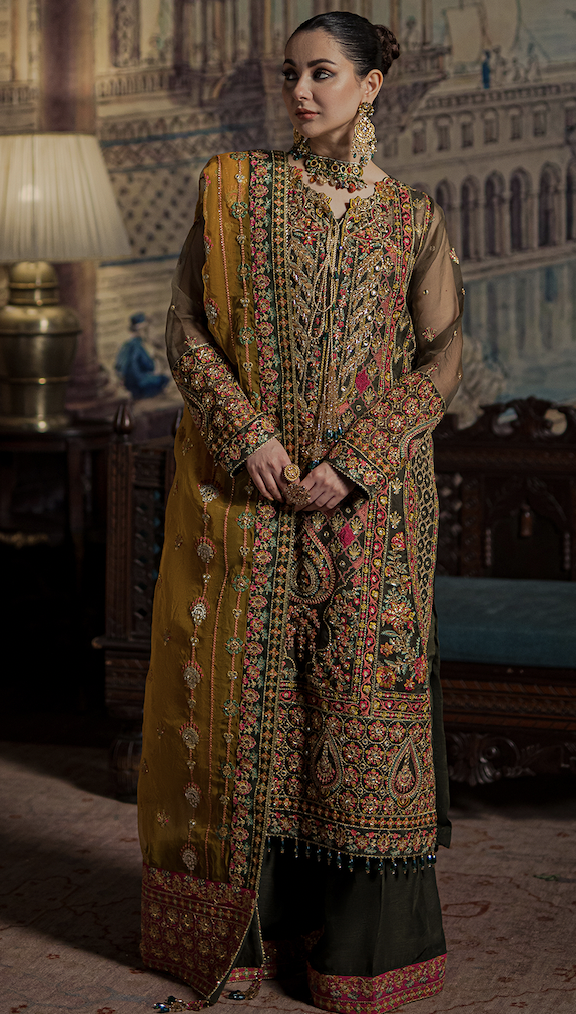 This exquisite design from Ammara Khan's Wedding Festive collection combines rich mehndi green, eye-catching mustard, and hot pink to create a stunning masterpiece. Show off these bright colors this mehndi season and stand out in the regal beauty of this creation.