Eid is an occasion that unites loved ones to celebrate the end of the holy month of Ramadan. And like any other celebration – fashion is at the forefront of this too! Speaking of which, when it comes to fashion, what's a better way to make a statement than with GulAhmed's Festive Unstitched Collection for 2023?
The collection features a variety of styles from classic to contemporary, ensuring that there is something for everyone. Each design is crafted with utmost care and attention to detail, making every outfit unique and appealing. We recommend you avoid getting caught up in the last-minute rush of finding the perfect Eid outfit, and instead start exploring GulAhmed's latest Festive Eid Collection now!
The Liquid Gold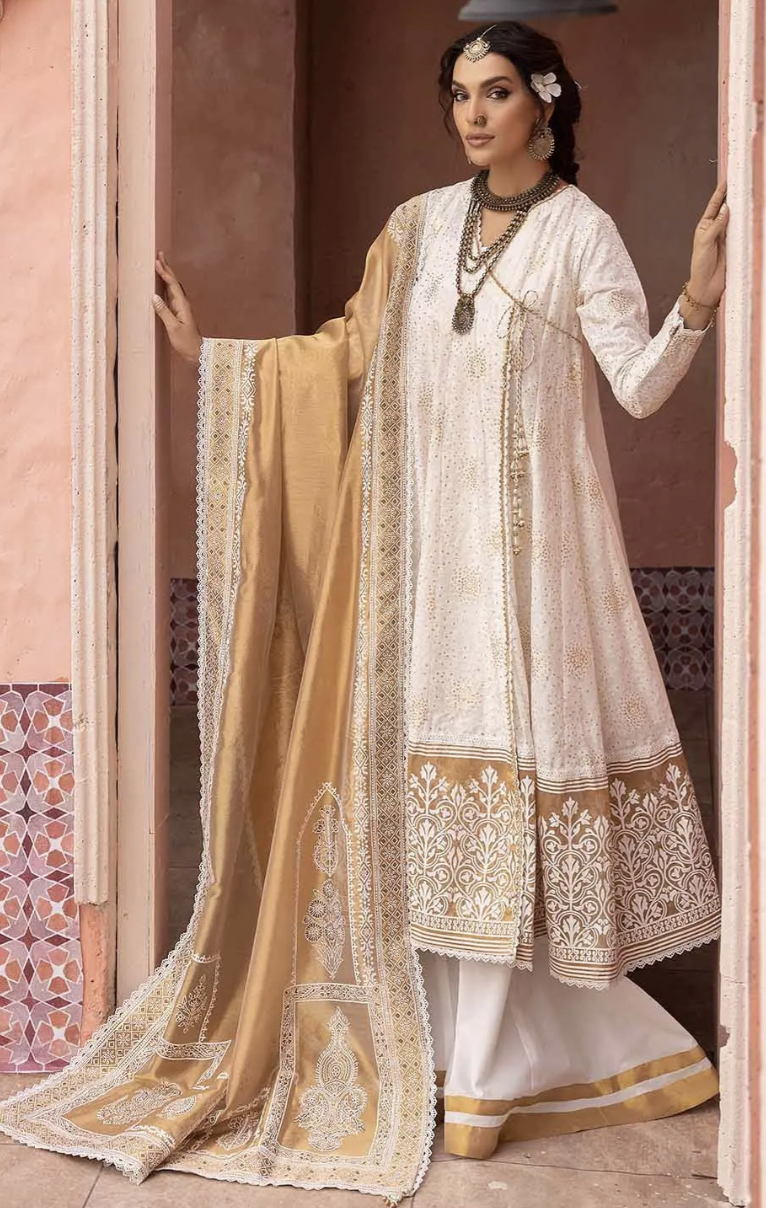 This piece is perfect for those who prefer an old-school, timeless look. Featuring intricate hemline details, this dress is the epitome of regal elegance. The mehsuri dupatta, with its lacquer-printed design, is a work of art in itself, and its gold sheen complements the outfit perfectly. For an added hint of femininity and romance, opt for a loosely braided hairstyle and accessorize the outfit with traditional, antique jhumkas and a mala. 
Captivating Blues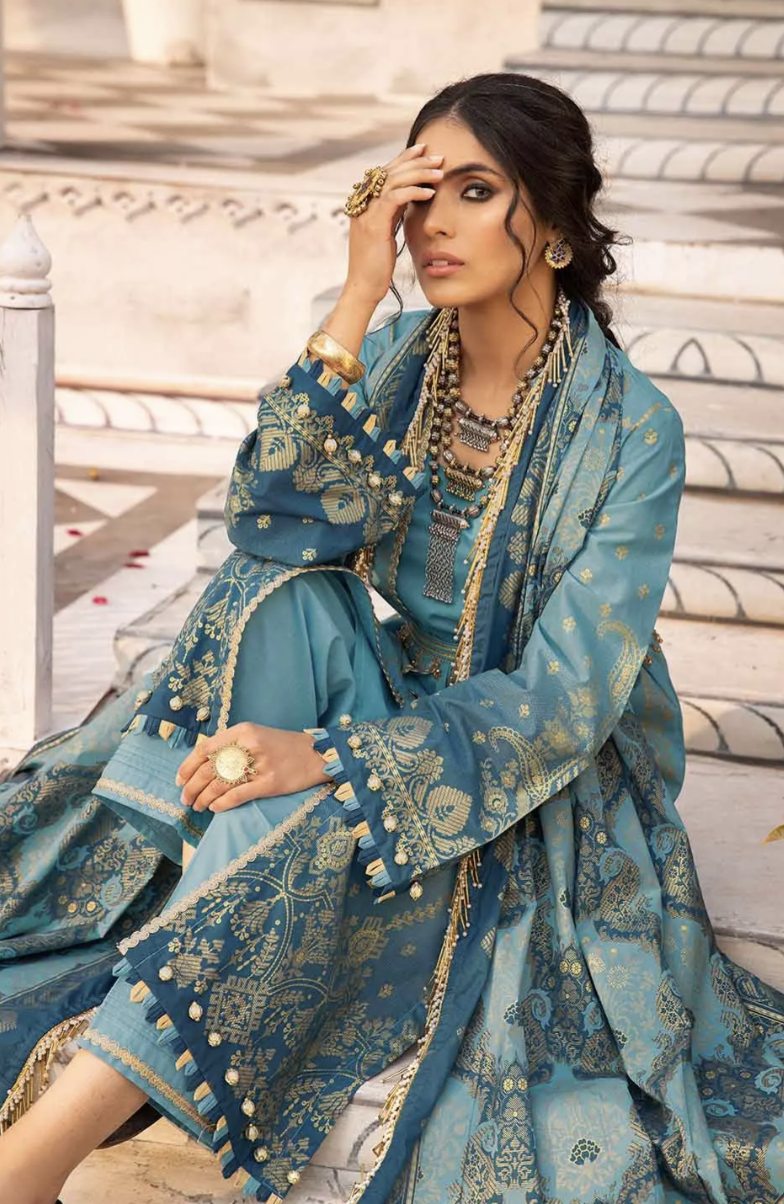 This blue number is definitely a head turner. The shimmering print blends beautifully into the different shades of blue and creates a captivating radiant effect, evoking a sense of sparkle and glamour that perfectly captures the festive season.
Take inspiration from the gold details in the outfit while accessorizing and style it with a statement gold ring, matching studs and khussaas. Opt for loose waves to finish off the look.
Midnight Sparkle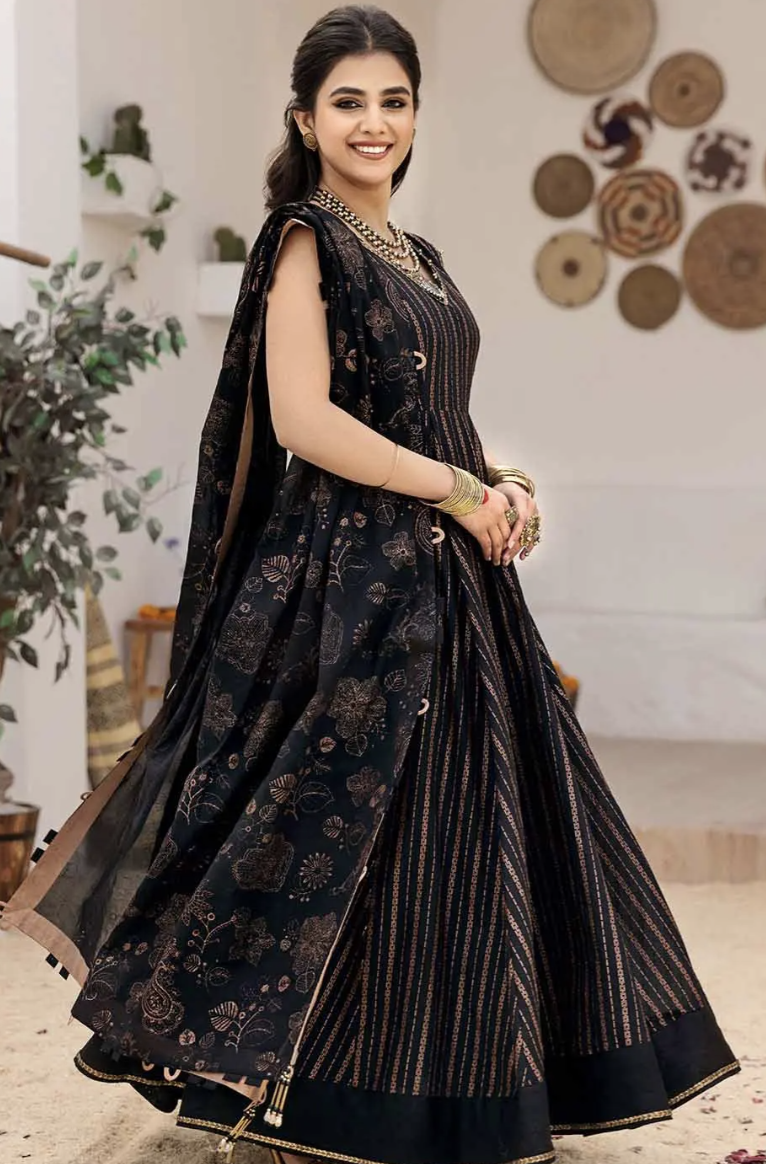 Black has never and will never go out of style! This festive collection features an elegant black unstitched suit complemented with gota lace detailing. 
Let your outfit do all the talking, and opt for a snatched high ponytail or a sleek bun.  And while accessorizing you can play safe with gold accessories or add a pop of colour with jewel-toned jewellery.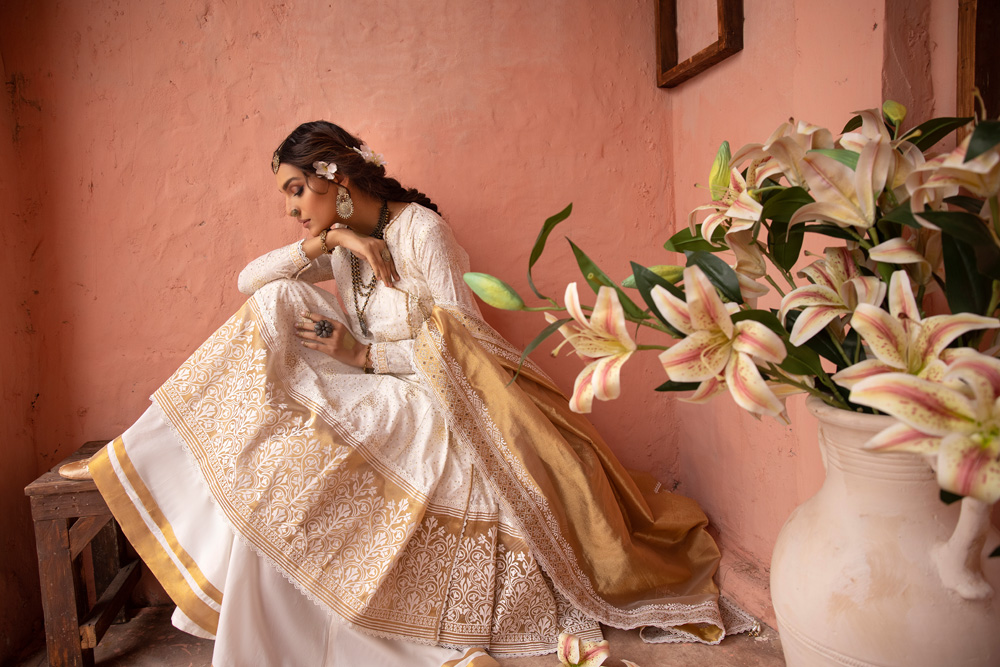 One of the elevating features of this collection is the intricate embroidery that adorns many of the suits. From delicate floral patterns to more bold and striking designs, the embroidery work adds an extra level of sophistication and elegance to the outfits.
The colour choices used in these suits are also praise-worthy since they are non-fade and vibrant, ensuring that your outfit will look just as good years later as it did the first time you wore it.
With a vast array of designs and styles available, you are sure to find something that suits your personal taste and preference. Visit your nearest GulAhmed store to get your hands on these one-of-a-kind unstitched suits or shop online at: https://www.gulahmedshop.com/, and elevate your Eid look this year!
*Delivery charges are PKR 99 only in Pakistan and 30-day exchange policy.
Eid Collection
Eid Fashion
eid festive
Eid Outfits
Fashion
gulahmed eid collection