A feminine and playful interplay between flowy cuts, amazing colour, and delicate hand embellishments ensures that AMMARA KHAN's much loved luxury wear is a favourite every season. Modest and versatile, inspired by blooming floral patterns, each creation exudes an aura of effortless style. AMMARA KHAN's coveted printed kaftans have solidified the brand's top spot in this category of designer wear emerging from Pakistan.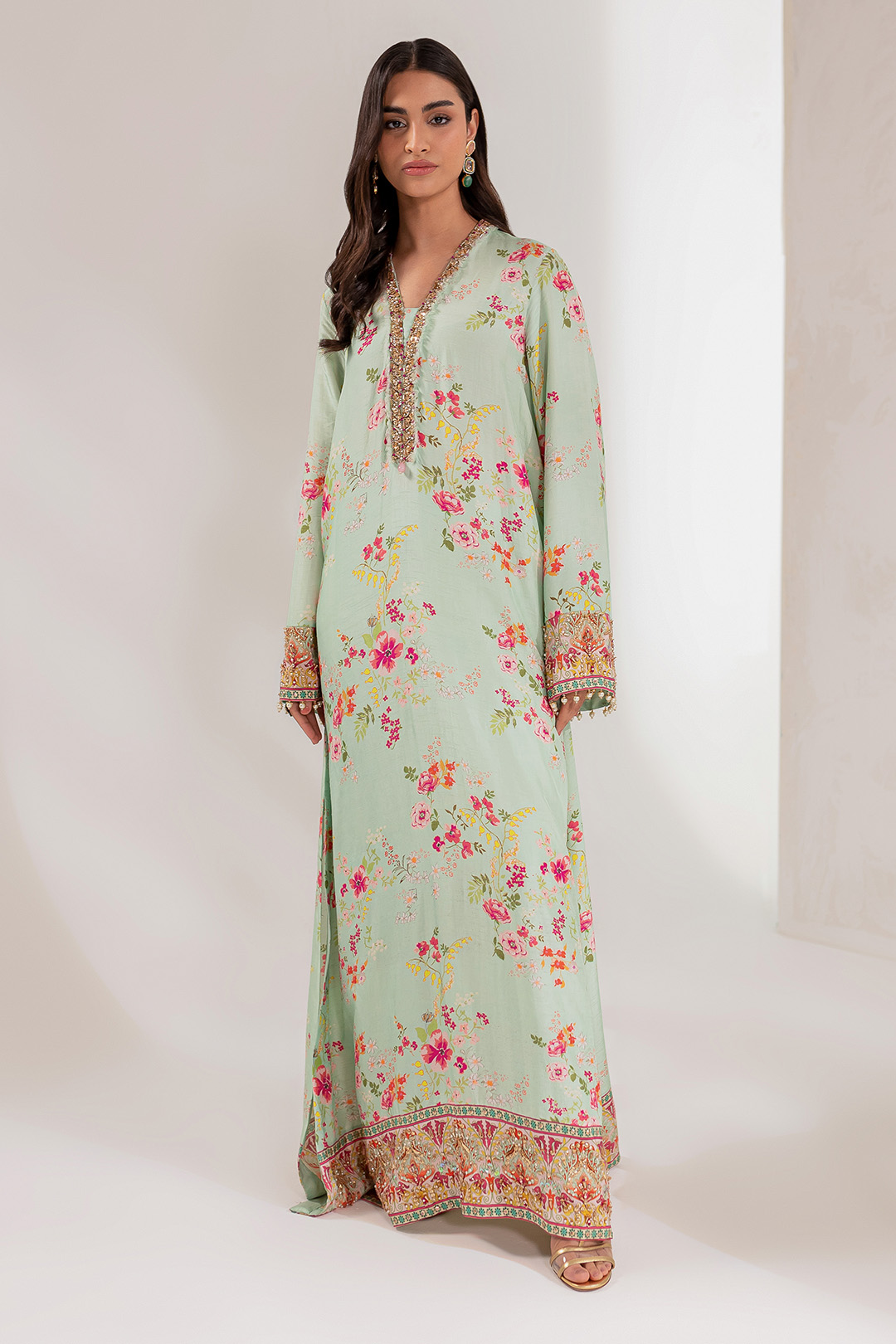 This soft mint floral custom designed AMMARA KHAN print is delicately hand embellished along the neckline, sleeves, and ghera creating a beautiful look. The contemporary flowy silhouette ensures a breezy vibe as you dress for your festivities. Chic, feminine, and oh so pretty, this outfit is Spring lovin', done to perfection!
LINK: https://www.ammarakhan.com/collections/sia/products/mint-bloom-kaftan-d-17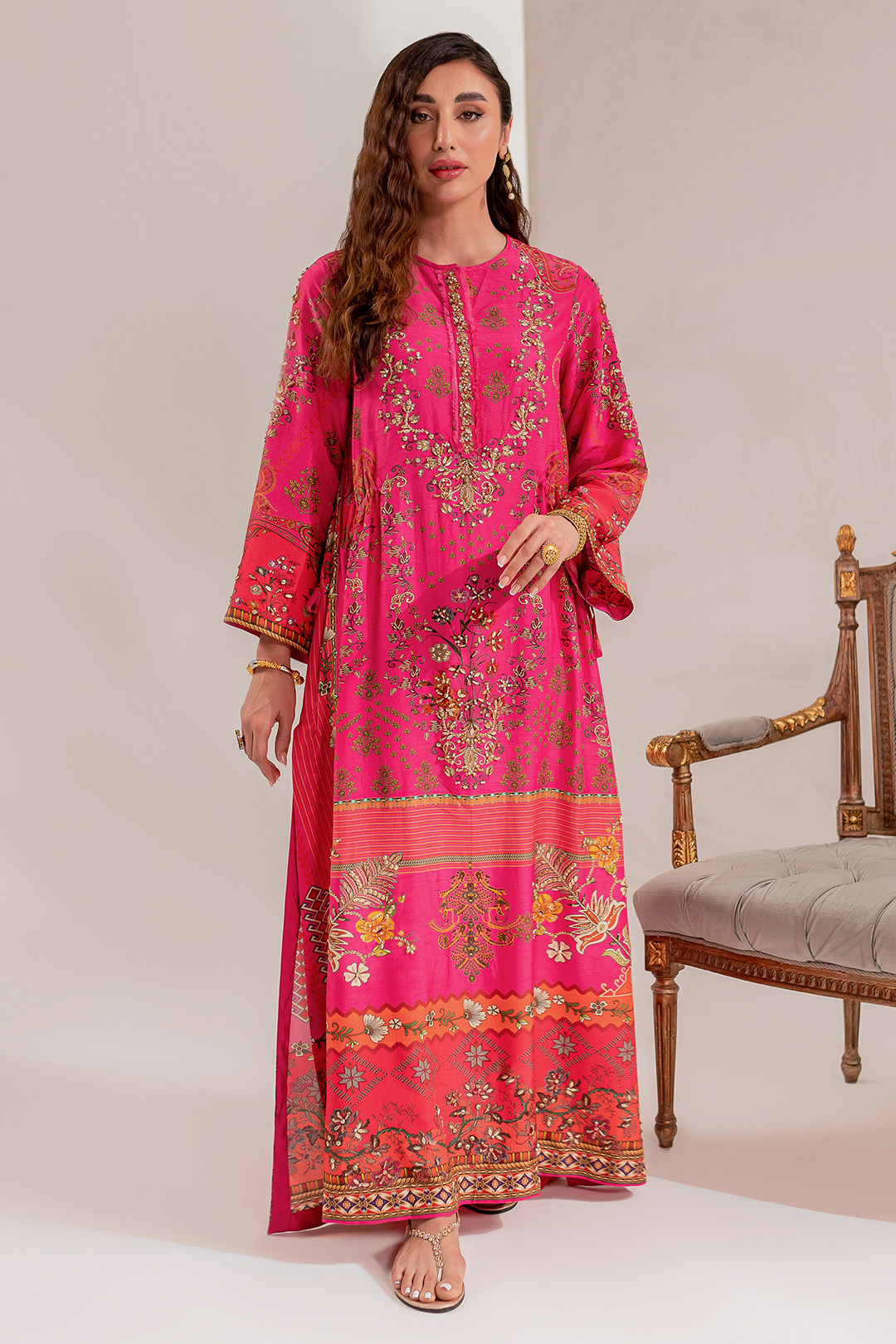 If there is one colour that defines Spring for us in 2023, it would be hot pink and this custom AMMARA KHAN is just the right shade of bright pink. It features a delicate pattern with fine hand embellishment along the neckline and all over the front and sleeves in tones of gold. Sparkling sequins, lustrous pearls, and crystals are hand sewn for a dazzling effect.
LINK: https://www.ammarakhan.com/collections/sia/products/classic-spring-kaftan-d-16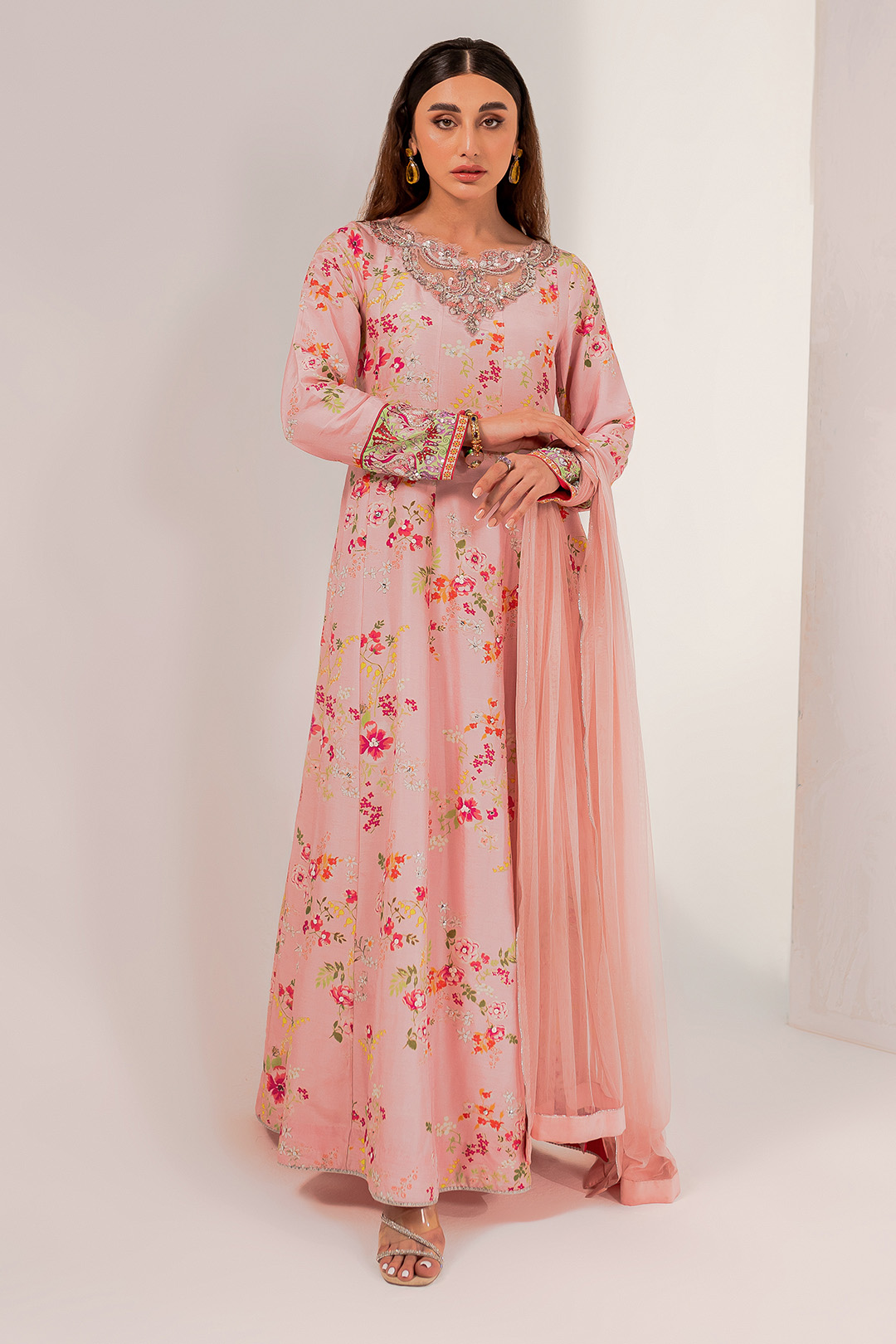 AMMARA KHAN's delightful take on florals are the best way to step into Spring. An impeccably handworked neckline with sheer details and a hand embellished cuff are sure to add the right sparkle to your look. Delicate sequins hand sewn along the front make this paneled kalidar a sure favourite. It is styled with minimal straight pants and a delicate net dupatta with silky trims. 
LINK: https://www.ammarakhan.com/collections/sia/products/blossom-kalidar-d-18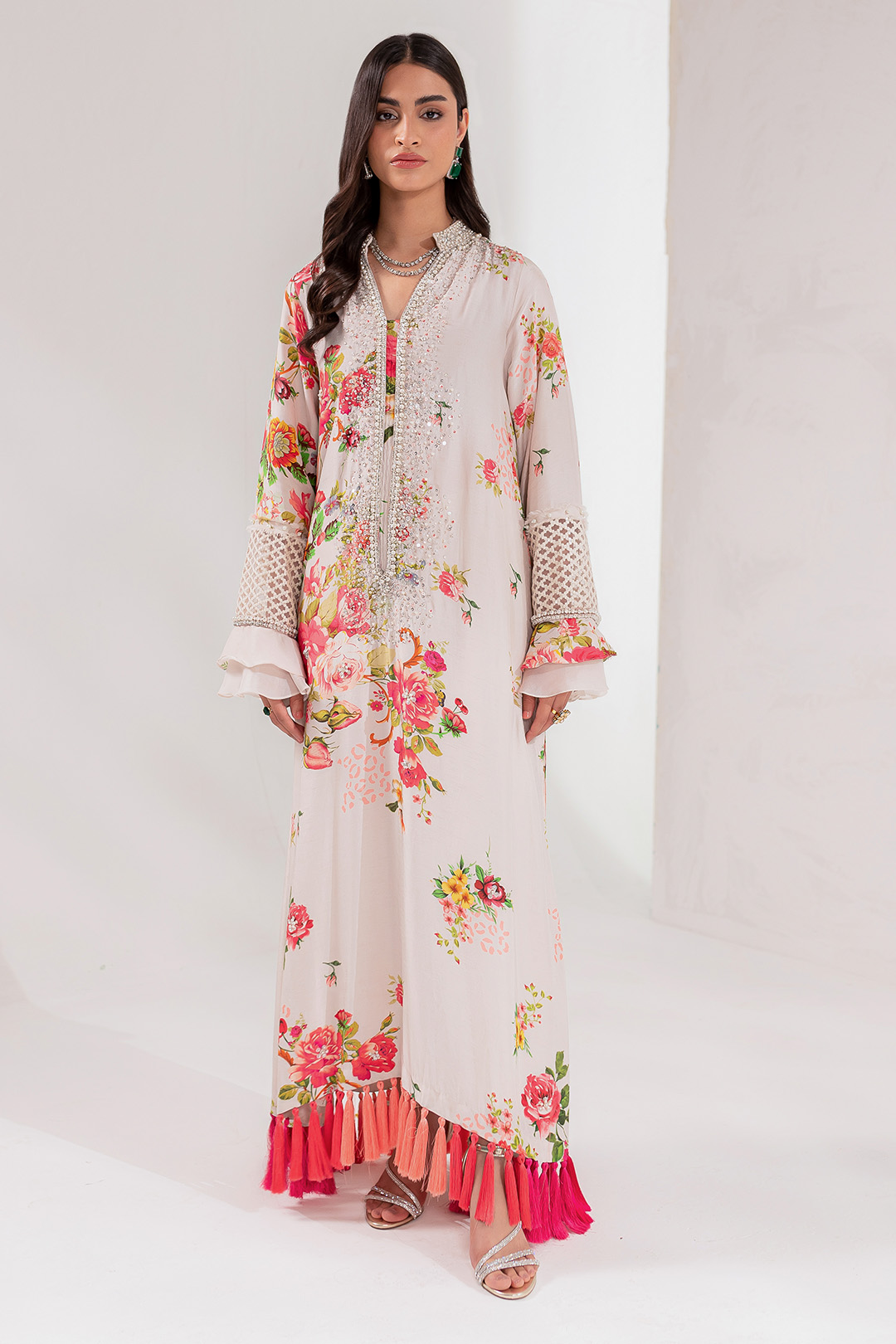 This next spring kaftan features multi coloured tassels, a beautiful neckline with sparkling hand embellishment, along with an inset of embroidered fabric on the sleeves with a flouncy detail. Oozing with AMMARA KHAN femininity, this is the perfect outfit for you this Eid. 
LINK: https://www.ammarakhan.com/collections/sia/products/shimmering-multi-kaftan-d-19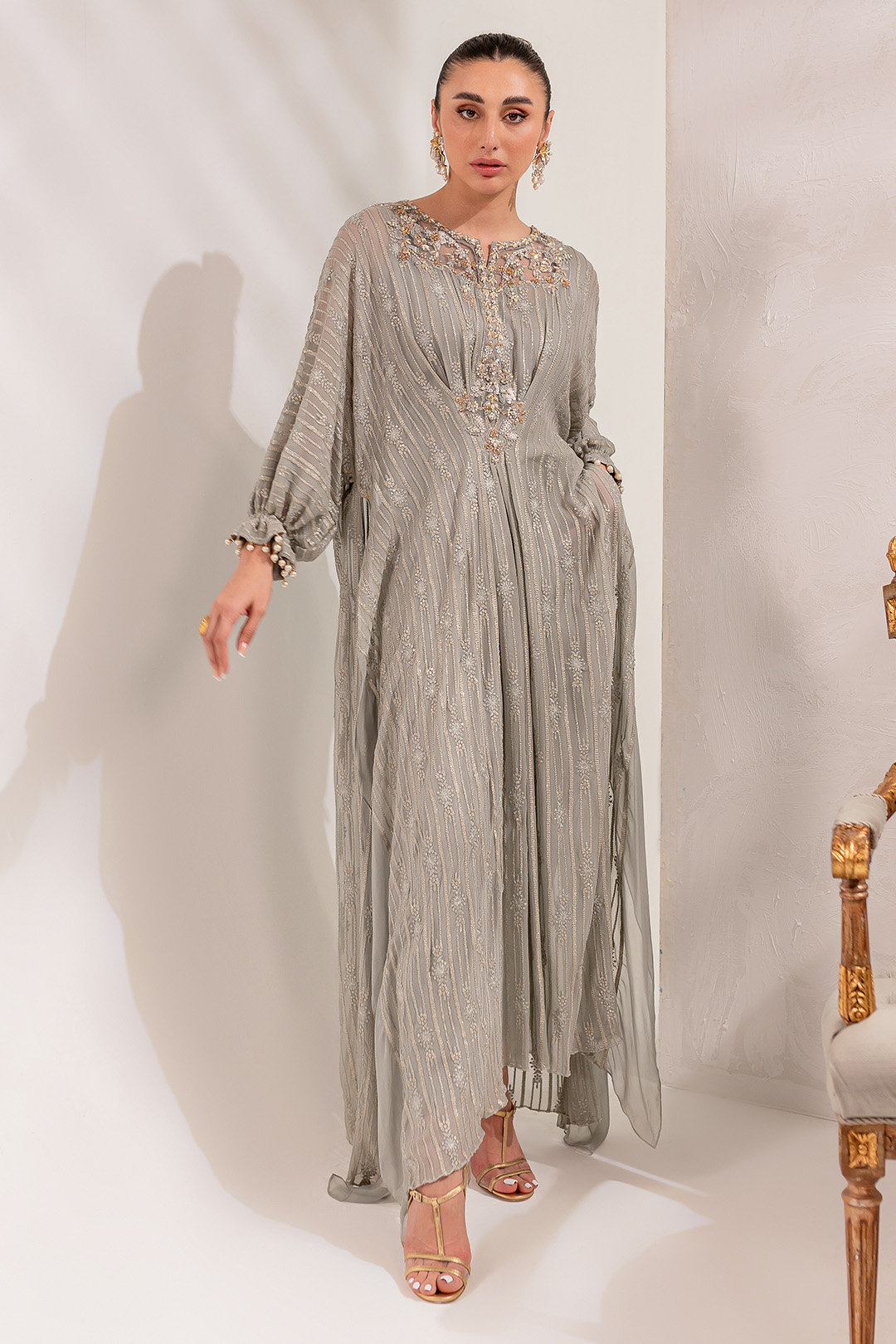 This season is all about AMMARA KHAN's Kaftans! This one is designed with glistening, embroidered fabric that features a gorgeous neckline with fine crystals, resham and sequins work with gathered sleeves ending in pearl drops. It is paired with straight pants to finish off this unique look, and is surely a statement look that will turn heads. 
LINK: https://www.ammarakhan.com/collections/sia/products/glam-kaftan-d-09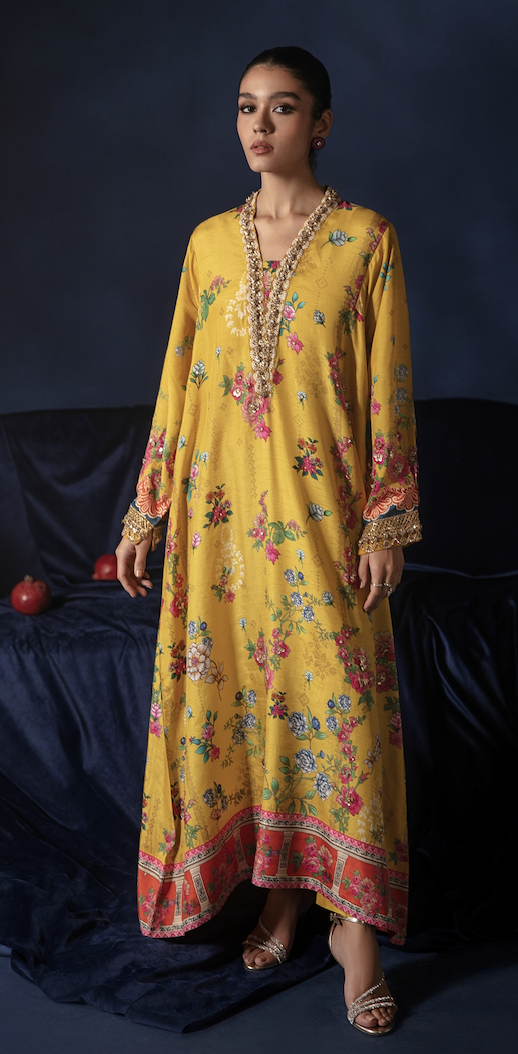 This next number features romantic florals and a flattering Kaftan shirt embellished with sequins, crystals, and beads on the ornate neckline and sleeves. It is paired with straight cut silky pants. Artistic and cheerful, this outfit is truly one of a kind and sure to make a statement at your next festive event. 
LINK: https://www.ammarakhan.com/collections/glamazon22/products/printed-kaftan-shirt-d-08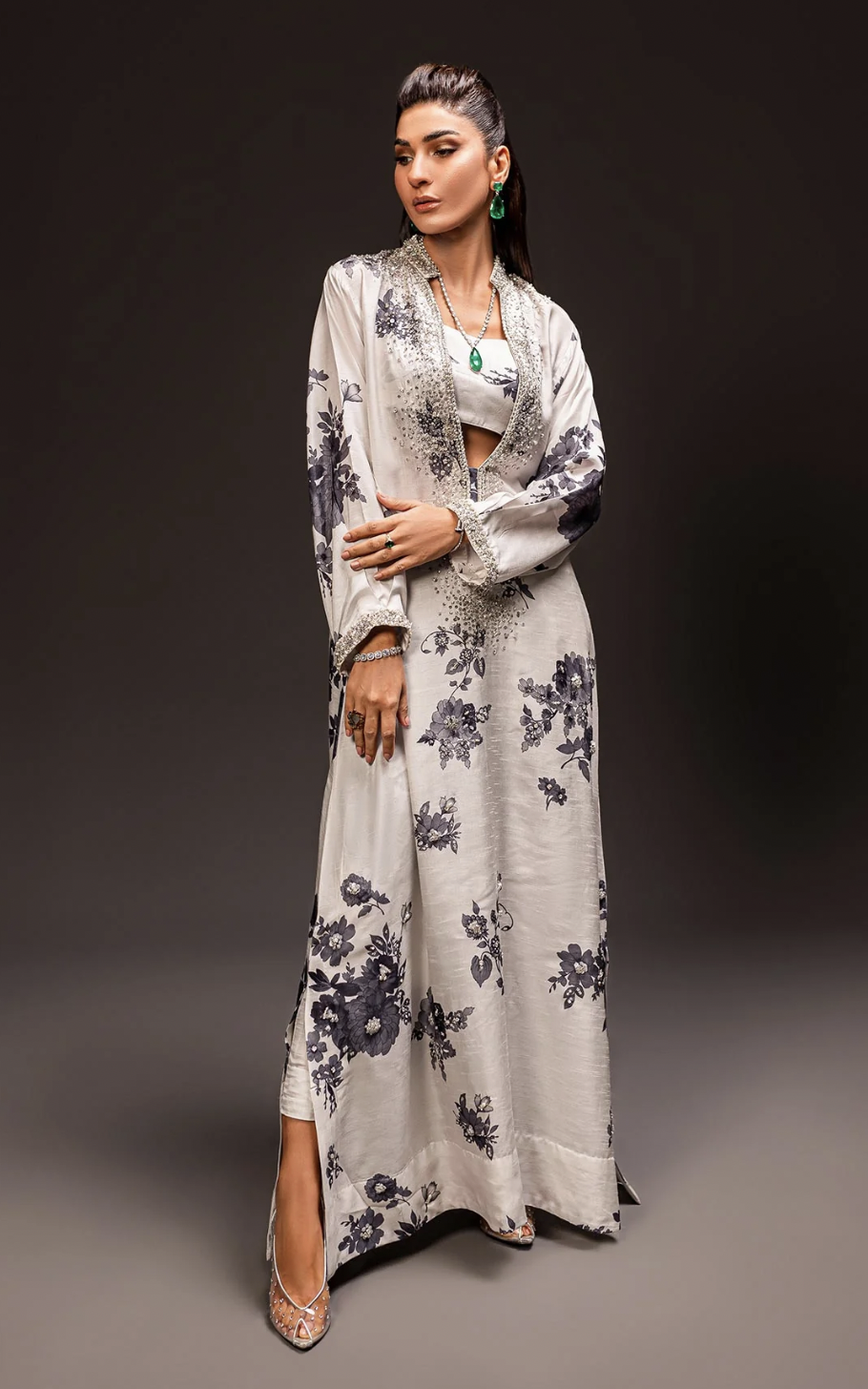 This custom designed kaftan- tunic with matching pants is giving the AMMARA KHAN bling touch. With a jewelled, elongated neckline and cuffs with a scattering of hand-done bead work all over, it is a unique piece for the festive seasons.
It comes with an inner tube to wear under the low plunging neckline, and the high side slits reveal the fitted matching pants. Chic, stylish and simply gorgeous this design packs a powerful punch of glam. 
LINK: https://www.ammarakhan.com/collections/enchant/products/ivory-greys-d-09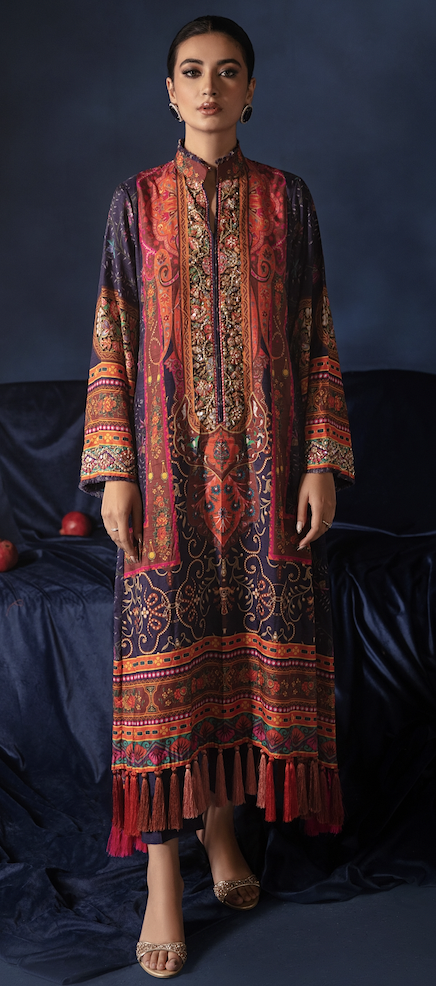 AMMARA KHAN's striking patterns with a range of alluring hues leaves an unforgettable impression. This long silky tunic comes with a heavily embellished neckline with frayed band-collar detail. Sparkling sequins and beads add a flavour of luxe along with thoughtfully curated coloured tassels to complete the hemline.
ammara khan kaftan
eid inspo
Eid Look
Kaftan
luxury kaftan