The luxurious comfort of a high-end hotel is incomparable and arguably the best part of travelling. It's not just about the plush beds and impeccable service. It's the little details, like the sumptuous bathroom robes and towels, that truly elevate the experience. But what if we told you that you can bring that five-star hotel feeling home with you? In this article, we explore a tantalizing world of bathroom robes and towels that seamlessly mimic the opulence of your favourite hotel — all just a click away, ready to be shopped and enjoyed within the confines of your own sanctuary.
Combed Viscose Towels
Colour code your bathroom towels by season with zesty pastel yellows, deep blues for the winter, or cream for all year round: the options are endless.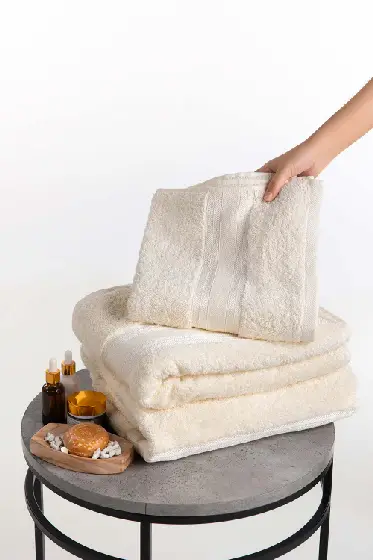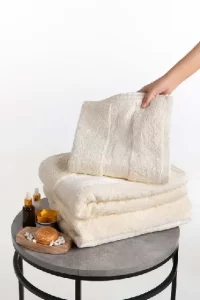 Zero Twist Towels
Excellent absorbency and exceptional softness make this collection of Zero Twist Towels the perfect little luxury you can enjoy every day.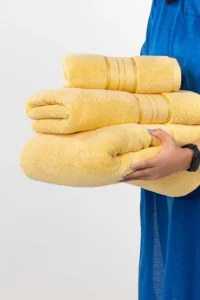 6 Piece Towel Set 
The most characteristic feature of hotel bathrooms are their uniform towels in every size: replicate the experience right at home with Idea's six piece sets, in 12 different colours.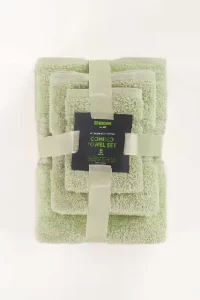 Face Towels
It's paramount to use a clean towel for your face! This helps keep germs and bacteria from your body towel away from the face, and these neat little towels look beyond cute rolled up and kept on your vanity.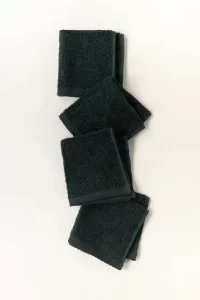 Combed Bathrobes
Nothing says 'spa day' more than a comfortable, high quality bathrobe! Put this on after a shower while you do your skincare, or simply while you lounge at home and watch Netflix.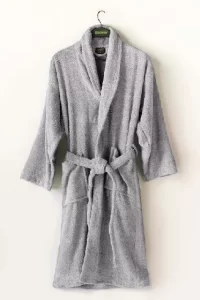 Velour Bathrobe Set
This is a bathrobe for those that want a little extra comfort. Our recommendation? Get a pair for you and your partner as 'His & Her' sets!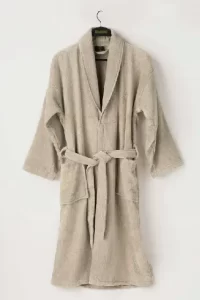 Bath Mats
Bath mats are the most functional item: they keep our bathroom floors from being sopping wet, and keep us from slipping. But they don't always look the cutest – that's why Idea's bath mats are ideal. They combine functionality and aesthetics all in one.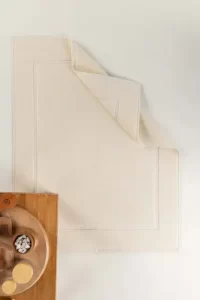 Imagine, for a moment, the embrace of a hotel-quality bathroom robe, its plushness rivaling the finest resorts, or a towel so indulgent it's like being swathed in clouds. This level of luxury is a click away, ready to transform your daily rituals into moments of pampered indulgence. Don't wait for your next vacation; bring the sophistication of five-star living into your own sanctuary today.
Budget
College
Dorm
Fashion
Home
home and living
Home Decor
home lifestyle
Lifestyle
pakistani home decor
pillows
Satin
sheets
Student
University