When the weather changes, your skin is one of the first to suffer. Whether dry or oily, taking care of your skin is essential and changing seasons should be no hindrance! To protect your skin from any problems the new season might bring, try these homemade face masks to keep your skin glowing and fresh. And the best part is they work during any time of the year!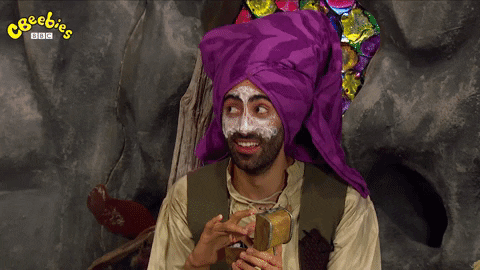 1. Yogurt, Honey and Lemon Juice For Fresh Skin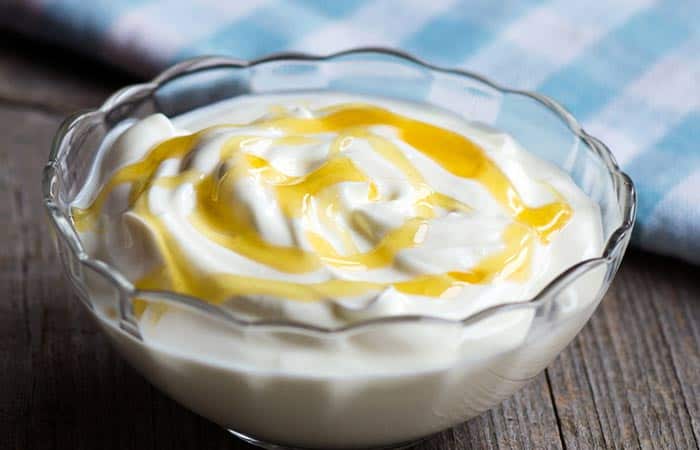 This mask is the perfect remedy for dull and dry skin! Add two tablespoons of unsweetened yogurt, one tablespoon of honey and one tablespoon of fresh lemon juice in a bowl and mix thoroughly. Once the mask is ready, apply it on  clean skin. Keep it on for 30 minutes and then rinse off with lukewarm water. Finish off by applying your regular moisturiser and revel in soft and fresh skin.
2. Grapefruit and Oatmeal To Reduce Wrinkles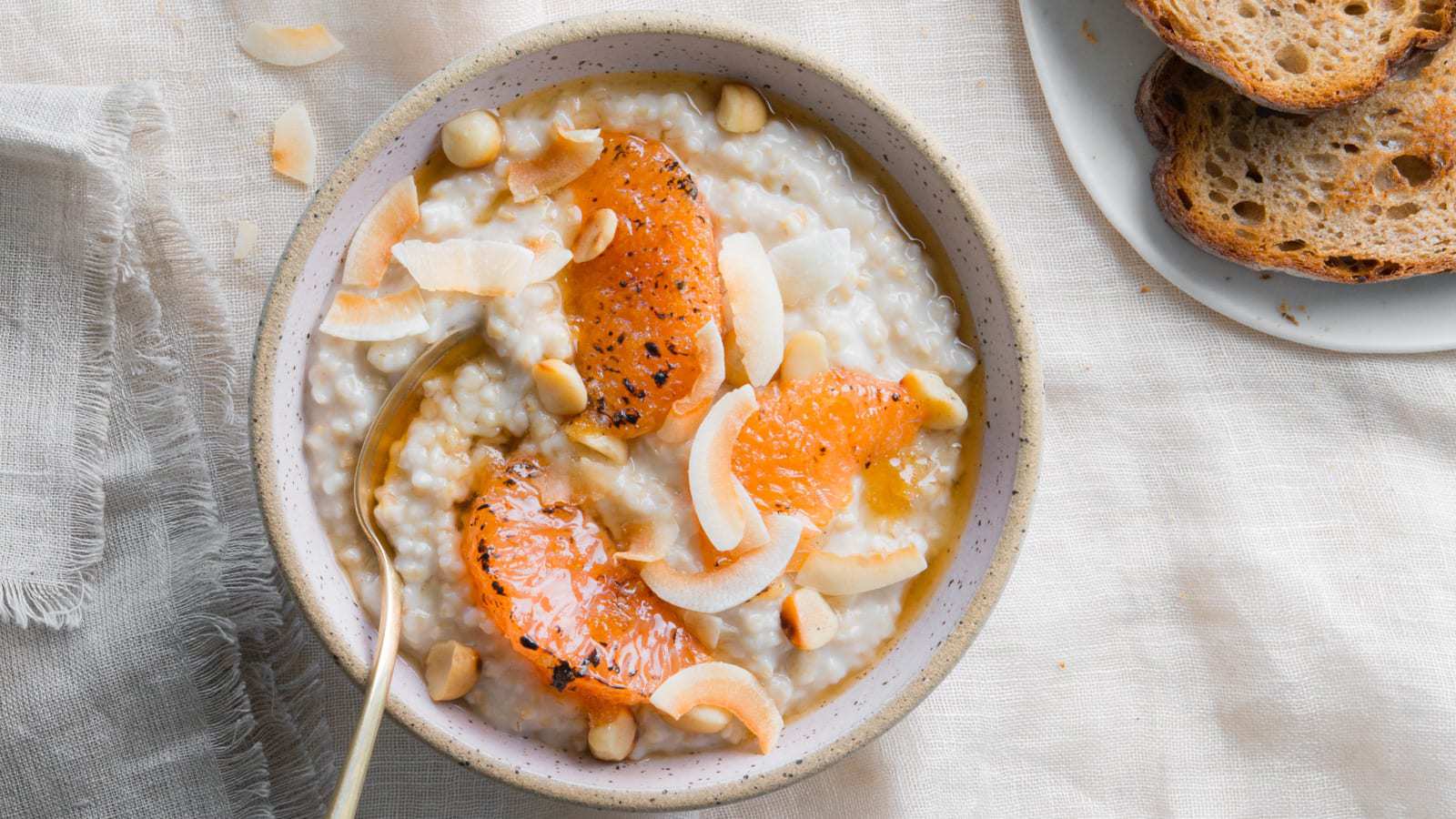 If you're looking to get rid of wrinkles, try this simple mask instead of those expensive creams. Take two to three tablespoons of oatmeal and mix it with the juice of half a grapefruit. Then add some plain yogurt to it and stir till you get a consistent mixture. Apply this mask on your face and rinse after 15 minutes with lukewarm water. Friendly on the pocket and effective – what could be better!
3. Green Tea and Aloe Vera Oil For Acne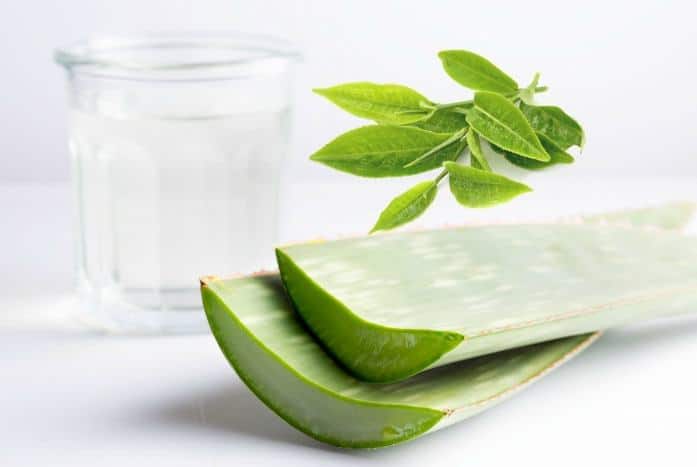 Green tea and aloe vera is a killer combination when it comes to skin care – they're both full of amazing properties. To get rid of acne, make a strong cup of green tea and let it cool for at least 15 minutes. Once cooled, take a teaspoon of the tea and mix it with four tablespoons of aloe vera and two drops of rose essential oil. Mix the ingredients in a bowl but make sure it isn't too thick. Use this as a scrub and let it dry for 20 minutes. Wash it off with warm water and use regularly for the best results.
4. Cucumber, Apple and Egg For Oily Skin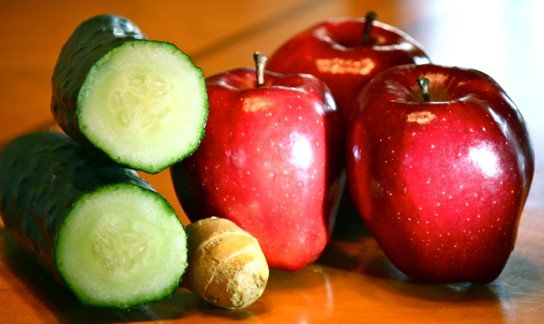 Oily skin is a pain in the summer but this simple mask is the ultimate solution! Mix an apple with a half peeled cucumber and one egg. Next, add one teaspoon of lemon juice, one teaspoon of mint and two drops of lime essential oil. Apply the mask on your face and leave it for 20 minutes. Then rinse it off with warm water and let your skin relax.
5. Coffee and Cocoa Powder For De-Puffing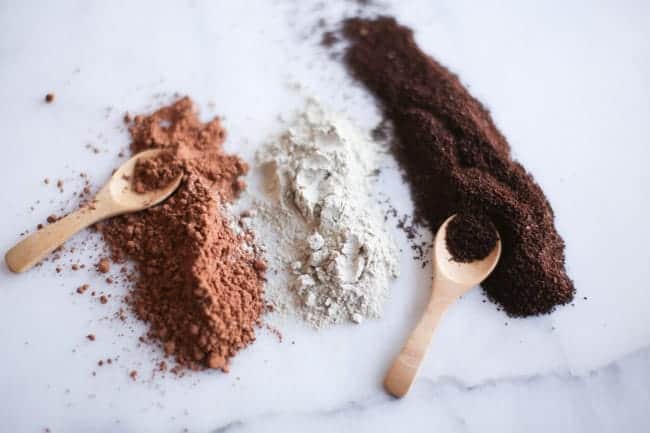 Reduce puffiness under your eyes and achieve fresh glowing skin with this mask in no time! Take two tablespoons of ground coffee, two tablespoons of cocoa powder, one tablespoon of honey and three tablespoons of yogurt and mix well. Apply it to your face and keep the mask on for 10 minutes. While rinsing it off, gently massage and exfoliate your face. You'll be amazed!