Winter is a busy time for most of us. With the hectic wedding season and millions of events to go to, having the right clothes to get you through the season is very important! And that's why we're insanely grateful to Sapphire for their new winter collection. It has everything you'll need for every occasion – day or night! Scroll through for our top picks:
Pink Frost
This beautiful white and pale pink shirt is ideal winter attire. With its soft hues and intricate design, this outfit can be easily worn at any occasion. For a work appropriate look, opt for a straight shirt with cigarette pants and add a vibrant handbag to tie the look together. For a nighttime dholki, pair the outfit with khussas and traditional jhumkay for a classic and elegant look.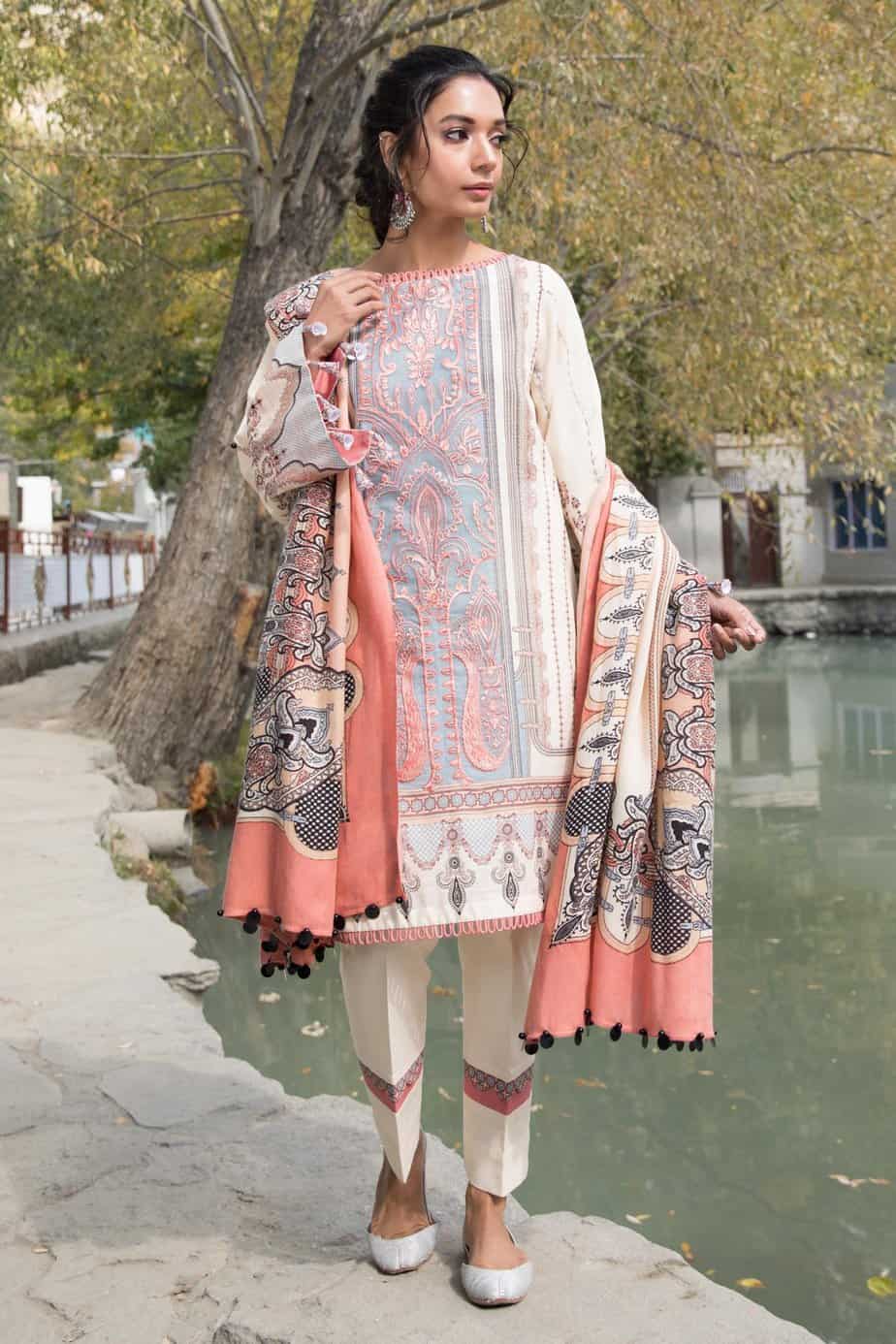 Dark Shadow
Nothing says regal like this purple and forest green combination. Style it with cropped flared pants or cigarette pants and bell sleeves. It's subtle enough for work and stylish enough for a high tea with friends. Switch up your look by adding some heels and statement earrings for some oomph!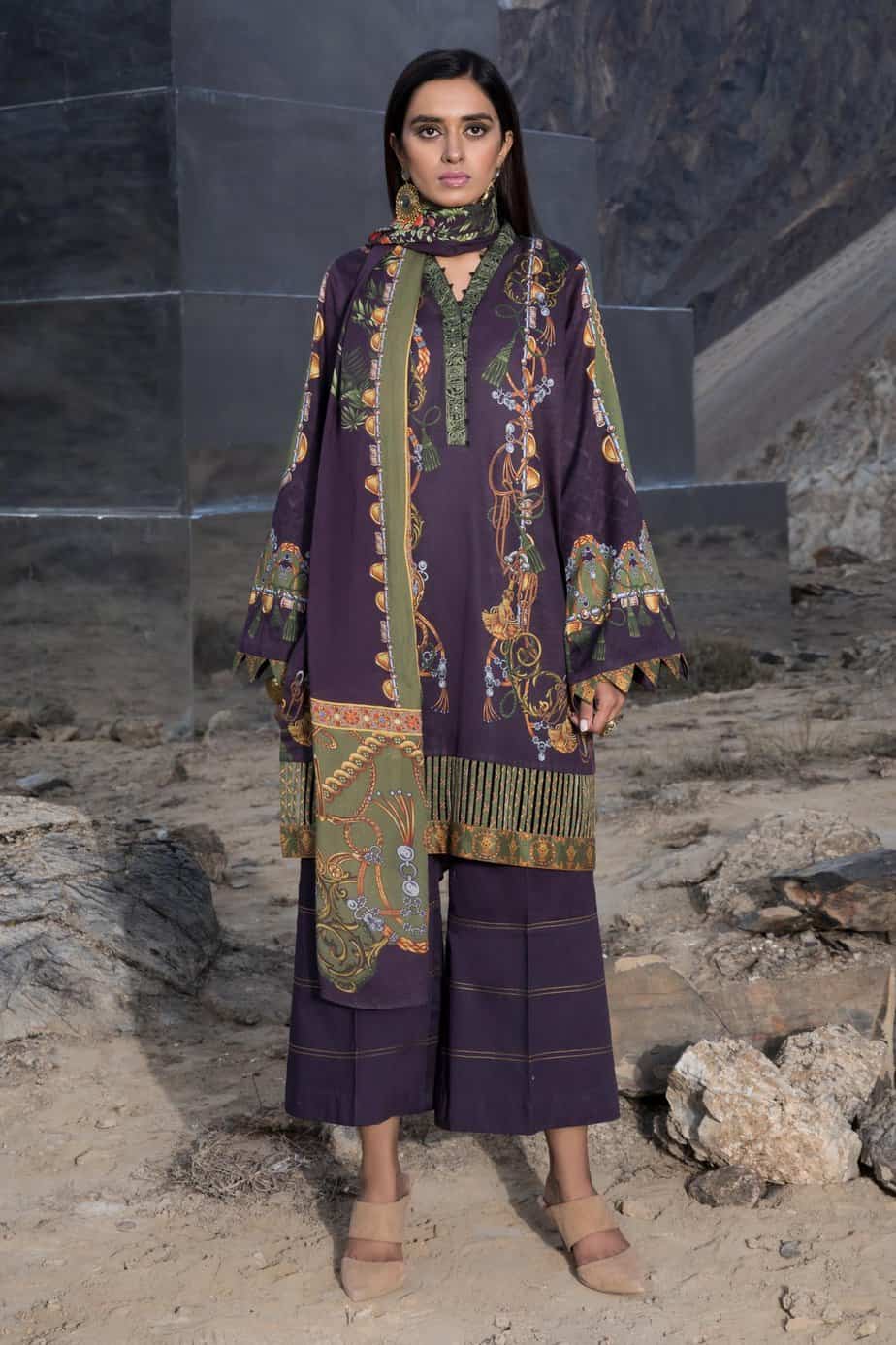 Color Dream
This may seem like a classic kurta but the geometric print and bold hues give it a modern and vibrant edge. It's perfect for those who want to embody a youthful and colourful look even in the middle of winter. To make the outfit appropriate for work or college, pair it with white pants and a neutral stole. For a glammed up look for a dinner date, switch to black cigarette pants, high heels and statement earrings!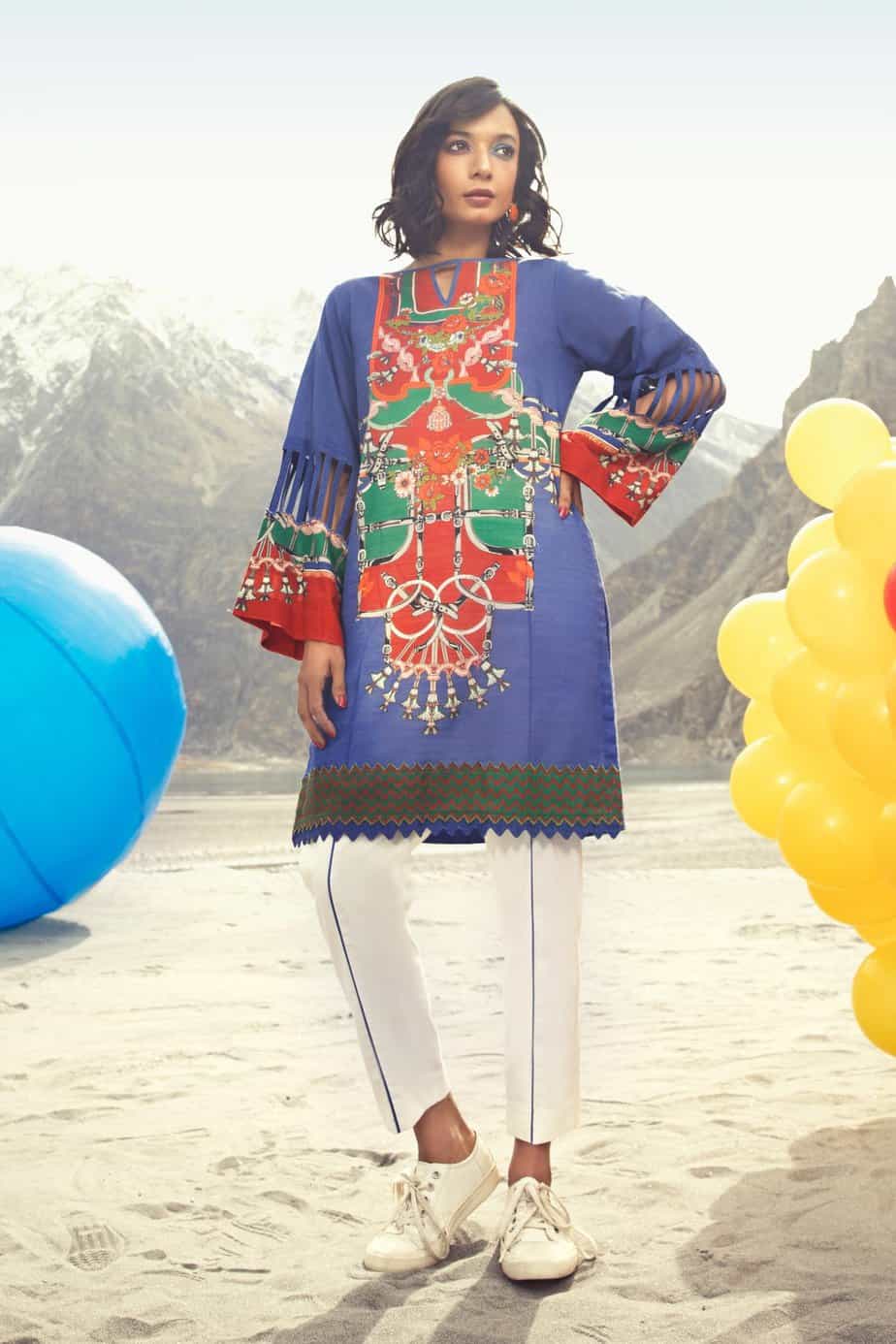 Sublime Mint
Pastels have been a huge trend for a long time and they don't seem to be dying down. Indulge in all your pastel dreams in this gorgeous mint karandi shirt. Whether it's a lunch meeting or a family dawat, this hue is sure to catch everyone's eye. Opt for wide pants and a straight, high-collared shirt, and style with sleek heels and minimal makeup. For a family event, add some glitz to your look with sparkly earrings and a clutch.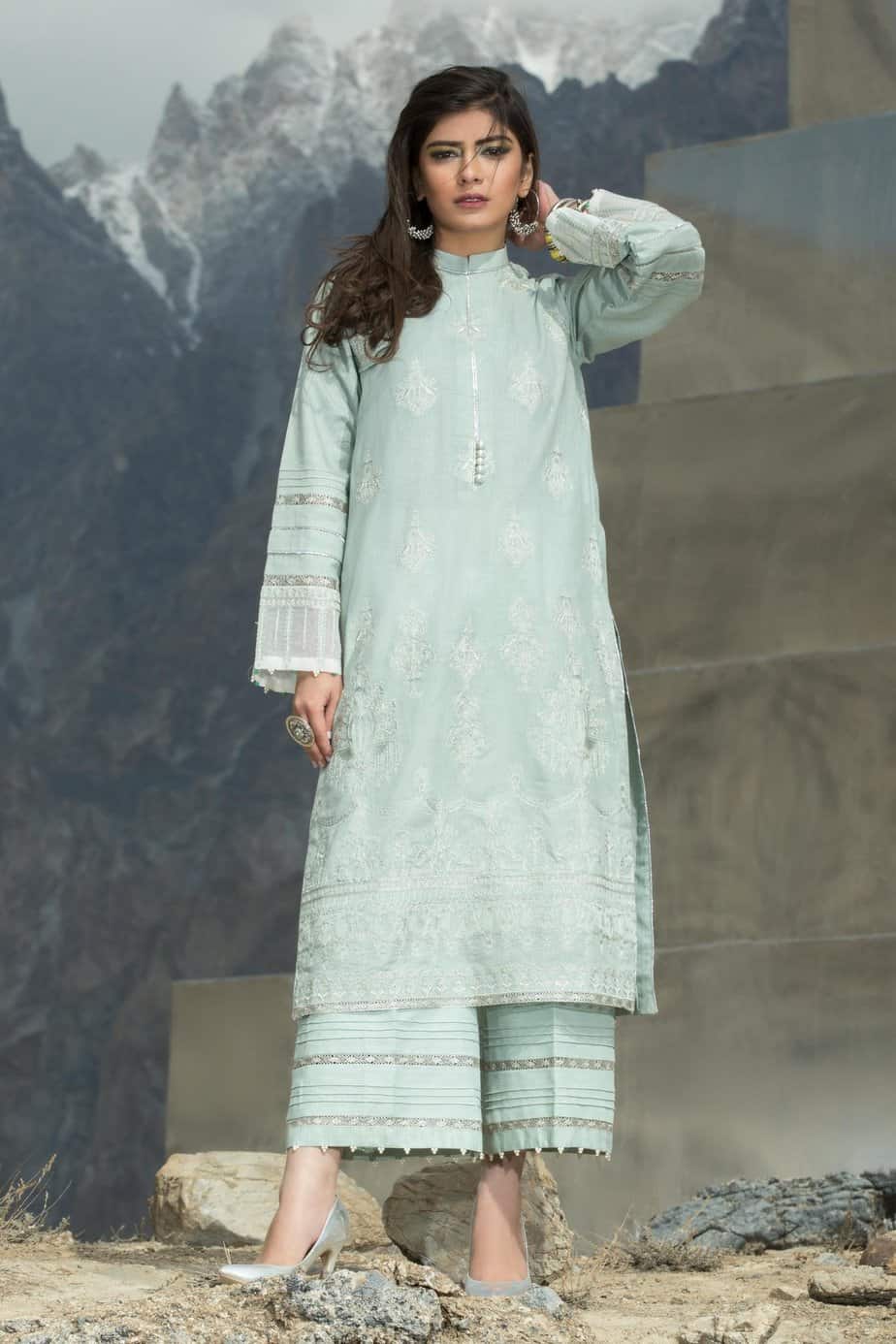 Eclipse
Khaddar is the perfect material to wear during winters in Pakistan. This black with vibrant red embroidery is the perfect outfit to don on those winter nights out with friends. Opt for a traditional shalwar kameez or give it a modern twist with flared pants and a straight shirt, making it contemporary chic for the office. Either way, this is a look you need to get your hands on!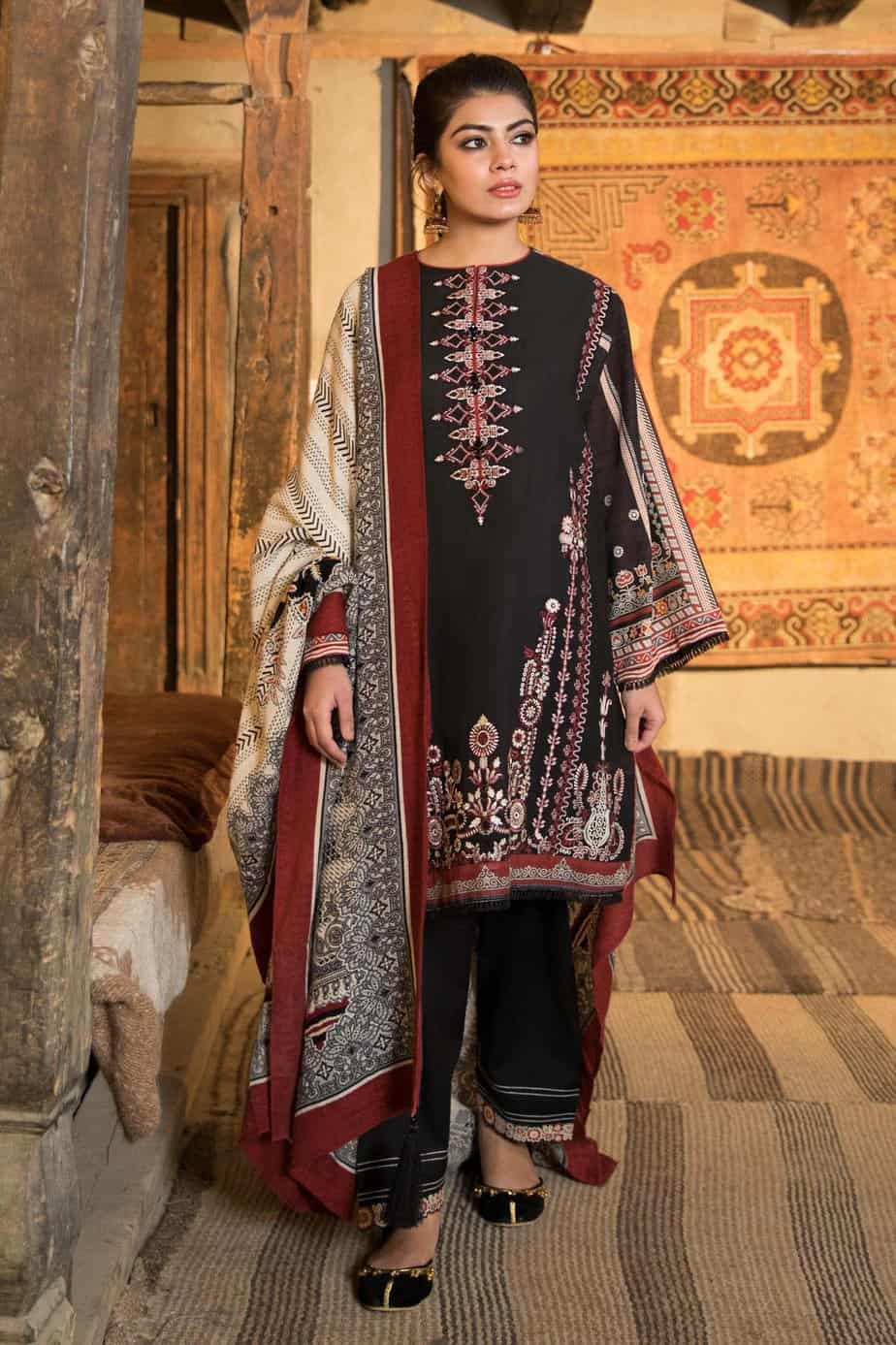 Dusky Iris
To make sure the winter blues don't get to you, opt for a vibrant colour – like this mustard outfit that's bang on trend! This khaddar outfit with blue patterns is the best way to brighten up your day. Whether you wear it to college or for a night out enjoying street food with friends, we can guarantee you'll be getting compliments left, right and center! Pair it with some funky khussas and blue eyeliner to capture that vibrant look.