We believe that businesses should be supported, encouraged and celebrated. That's why every month, we are going to choose a business that we feel deserves the limelight. Keep reading to find out more about the startup for this month and the innovators behind it – let's all lift each other up: 
If the pandemic has taught us one thing, it's how important mental well-being is and that sometimes, we need creative solutions in order to keep our mental health in check; that's where Happy Highlights can come in. This app aims to boost your mood by offering you music recommendations based on how you are currently feeling, and how you want to feel. Music has been proven to increase production of 'happy' hormones and make us feel relaxed, but if you combine that with tailor-made music suggestions, you get a recipe that's sure to lift your spirits. We spoke to the co-founder of Happy Highlights, Sania Haq, about the app. Keep reading to learn more.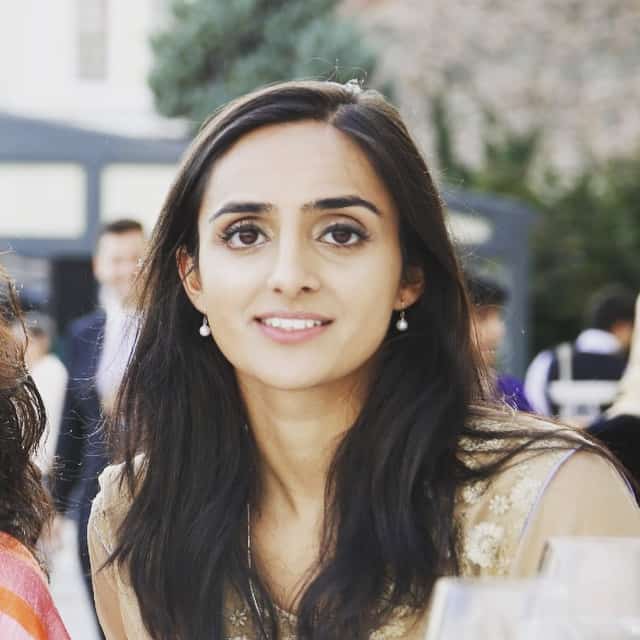 What drew you towards the music industry? 
For as long as I can remember, music is something that I have been passionate about. Around 5 years ago, I got the opportunity to work more within the music industry through research. Because my area of interest was always social impact, up until then I mostly worked on projects for NGOs and governments. The research itself is hugely interesting and I have had the chance to work with music labels, streaming companies (e.g. Spotify and YouTube), governing bodies etc. to look at consumption habits (globally) and the important role music plays in people's lives. It is the latter (positive impact) that most excites me about the industry and has become my main focus. Along with the impact on wellbeing, I look a lot at the ability of music to unite people across cultures and nations. The increasing global consumption of K-pop, Latin and South Asian genres really highlights this — it's great to see! 
How can music play a role in our music and mental health? 
After conducting research in multiple markets (across Europe, North America, Latin America, Africa and Asia), it became clear that people use music in similar ways. They often liken music to a best friend that helps them navigate day-to-day life. I then started to quantify this more and found that over half of adults in the UK, US as well as markets in South Asia specifically turn to music to help reduce feelings of stress and/or anxiety. Early indications show that even more have been doing so during the pandemic. 
The great thing about music is that it can do a range of things for mood and mental wellbeing. It can provide an instant uplift if you are feeling down, or bring a sense of calm if you are feeling anxious. It can also help us work through our own emotions by listening to something we can relate to. It can therefore not just help us escape our reality, but also understand and accept it better. 
Can you tell us how Happy Highlights works? 
Happy Highlights is a real passion project! It has been built in collaboration with Vodworks, a tech company (primarily based in Pakistan) that covers a range of industries, with a particular expertise in entertainment. They are also increasingly backing projects in the social impact space. The (global) mental wellbeing challenges presented by Covid-19 led them to want to positively contribute in some way, and that's how Happy Highlights came about. 
Happy Highlights is based on the premise that, just like our physical health, maintaining positive mental wellbeing requires knowledge and active effort. Our aim is to help our users track their mood, understand what makes them happy and then use these things to maintain mental wellbeing. 
Music is, of course, at the heart of our app, and is what we feel makes it somewhat unique. We are looking to use the ability of music to help people (almost instantly) change their mood state. We first help them identify how they are feeling and then offer music recommendations that can give them a boost in the right direction, whether that's feeling uplifted, energised, motivated, calm or relaxed. Our music recommendations are based on knowledge of the types of tracks that tend to work for each user. What one user finds uplifting may not work for another, so we tailor them based on each individual. 
We have also designed a suite of additional features to complement the music elements. Our hope is that no matter how you are feeling, there is something that can help you.
The

Mood Meter

encourages you to take a moment to check-in with yourself (at different points throughout the day) and see how you are feeling.

The

Diary

is a place for you to reflect on your day and identify the activities that made you happy. So no matter how hard your day may have been, you will end it with a sense of gratitude and positivity. 

Moodalytics

is a summary dashboard of your data (over time). The aim is to empower users (through data) to spot patterns and then make the necessary changes. For example, identifying which days they feel most stressed, and ensuring that (on these days) they actively incorporate positive activities to help offset such feelings. 

What are some of the biggest challenges you face with Happy Highlights? 
From the technical side, one of the main challenges is ensuring that the features are providing value in the way that we hope. When you are close to something, it can be hard to evaluate it objectively. Getting feedback from a small group of pilot users really helped with this. 
We wanted to get the app out as soon as possible so that it could help people during the pandemic, so the release in December 2020 was an exciting milestone. We now have real users and are able to observe broad behavioural patterns through platform analytics. That's really powerful as it gives us a real-time indication of how things are working. This initial phase is quite demanding — we have to be agile and react to user needs rapidly. 
Like any app or business starting out, creating awareness and increasing our user base is the main objective right now. We're working hard to get the word out through social media, promotions and partnerships. 
We also want to keep the app free, so that it can be of benefit to as many people as possible. At the moment we don't have to worry, but in the near future we will need to start thinking about ways of sustaining it financially (e.g. through partnerships, grants, sensible and fair monetisation etc.).
Working in consumer and social research, what are some of the most common consumption habits you have noticed?
One of the reasons I love research is because it helps us see our commonalities, and the pandemic has provided quite a few examples. 
Along with music, we have seen that other creative content has also played an important role in helping people navigate changes in their lifestyles, providing both comfort and entertainment. Online streaming services are seeing growth in numbers, as well as increased time spent on platforms. One interesting example has been Disney+. When it launched in 2020 they were expecting to reach 60-90 million subscribers by 2024, which they have already exceeded. Personally, Pakistani content (e.g. dramas and films) has been helping me a lot, and I'm constantly recommending it to friends and family. 
Athleisure and home fitness have also been areas of increased engagement. It will be fascinating to see which trends sustain and which ones shift as life opens up again.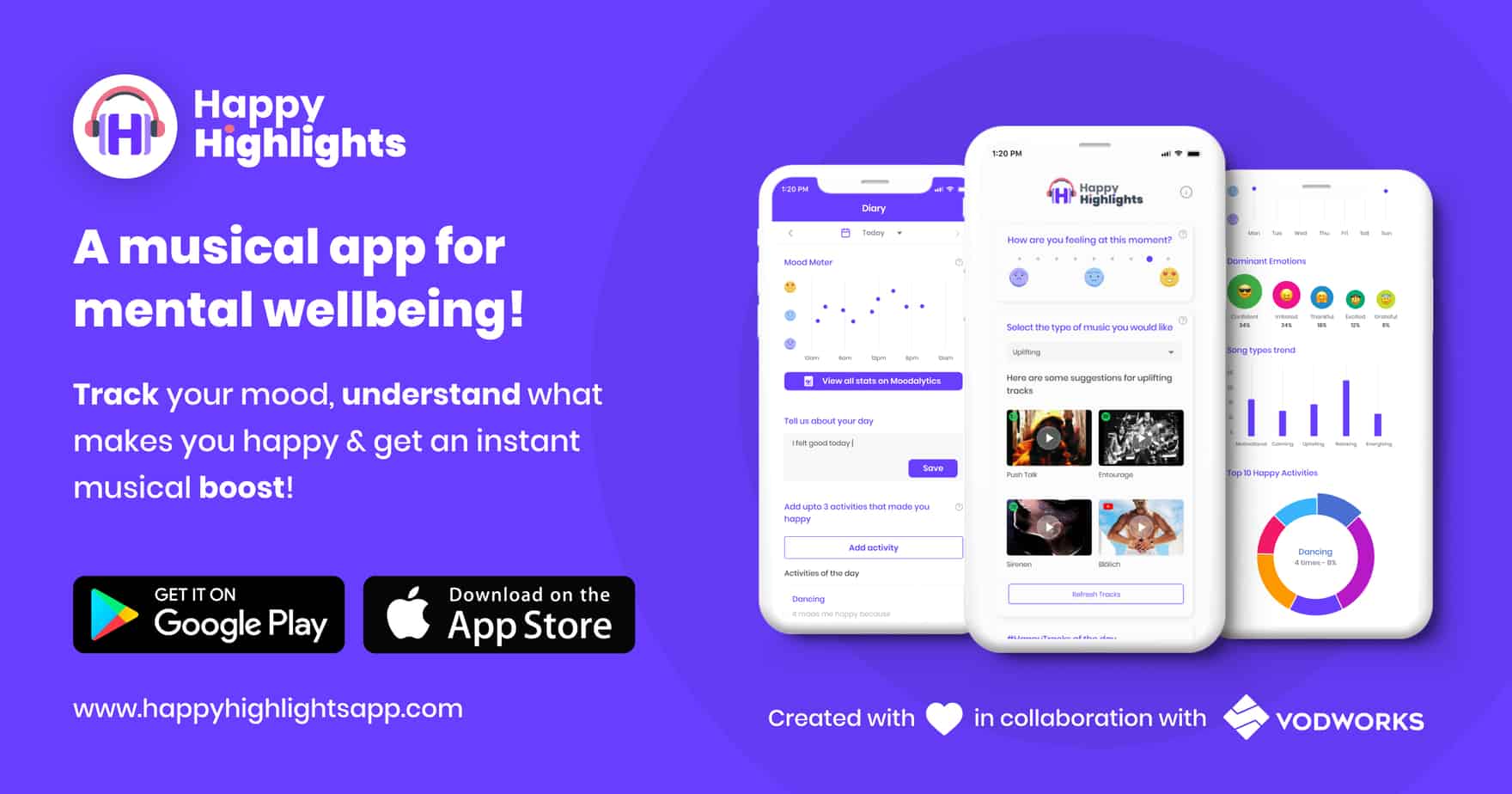 What advice do you have for those that have built an app and are trying to build their customer base?
This is definitely one of the most challenging aspects. It can take time and there can be lots of ups and downs, so you just need to find ways of hanging in there. 
Firstly, when you are thinking of building an app, it is important to have a sense of who your target audience is and its potential size. You also want to make sure that your app is delivering value to them by addressing unmet needs or solving a problem. You can use existing research or data to gain a better understanding of your target audience. Overall, this knowledge will give you a sense of confidence that the audience is out there, — you just need to work harder to find them. It'll keep you going. 
We are lucky because today there are so many great social media platforms that you can use to spread the word. Depending on what your app does, you may not necessarily get a lot of followers immediately, but it is about creating a brand voice and presence. 
Marketing budgets can of course be an issue, but there are ways to use whatever you have wisely. One could be to work with micro influencers on social media. They often have very engaged followings and could be a great fit for your app.
With so many music apps available for download, what makes Happy Highlights stand out from the others?
There are lots of online music services available, and it's great to see them expanding into new markets. For example, Spotify is launching in 80+ additional markets, including Pakistan which shows that the country is increasingly being seen as a force in terms of music consumption. These services are driving growth for the industry and artists, which is great. Our aim is not to compete with them, but actually to drive traffic back into these platforms. Music is not played in our app itself, instead we recommend music that is hosted on streaming services and if you would like to listen, you click play and it does so via them. We currently support YouTube and Spotify and are hoping to integrate other services soon. So essentially we are curating different music for you from a range of platforms. 
While users can of course open up a streaming app and select a song, our aim is to provide some additional support during moments of vulnerability (e.g. when feeling stressed, anxious, upset etc.). We know that music can help but in these moments, with millions of songs to choose from, the process of selecting something can seem overwhelming. This could therefore prevent someone from turning to music and consequently feeling better. So we aim to take away the thinking by helping users 1) identify what sort of music could help and 2) giving them an easy (one-click) solution, rather than scrolling through libraries and playlists.