In the midst of all the fun and chaos of wedding season, it's really good to have a few semi-formal outfits that you can wear to all the dinners and dawats lined up for the next few weeks. Luckily, Ideas has a Luxury Pret Collection that'll fulfill all your needs! From bright and colorful to monochrome. And from lace to embroidery, they've got you covered.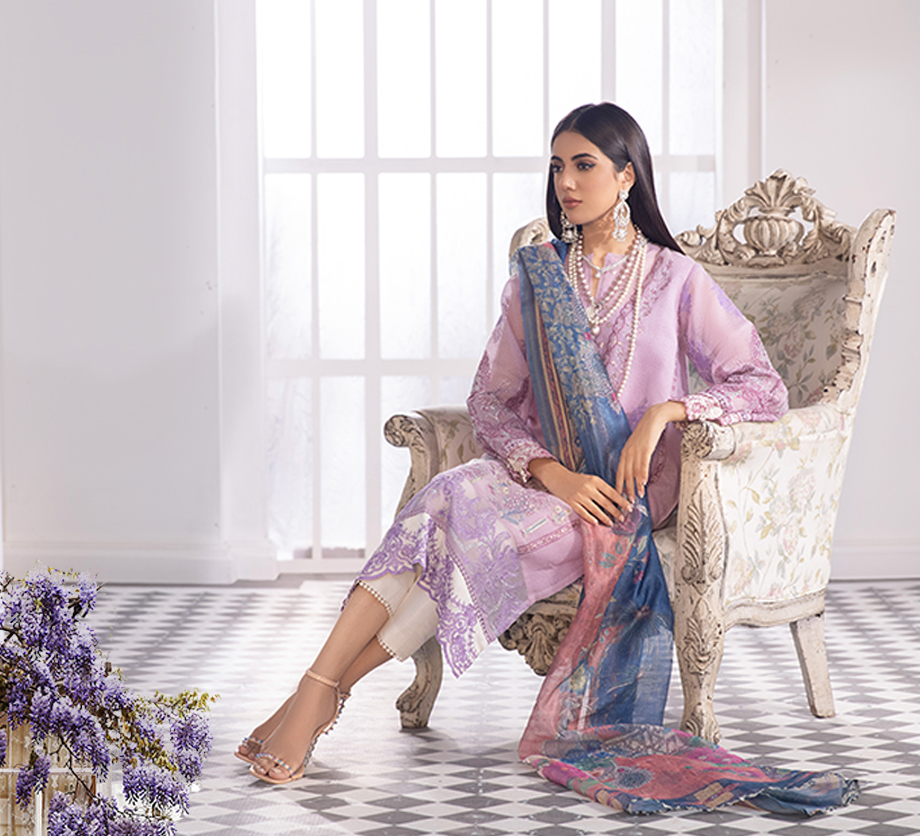 Light Grey Embroidered Suit
With soft grey and pink hues, resembling a muted pastel lilac, this three-piece ensemble with delicate embroidery featuring botanical patterns is the ideal outfit to wear to any dawat. The gorgeous blend of colours creates a look fit for a princess!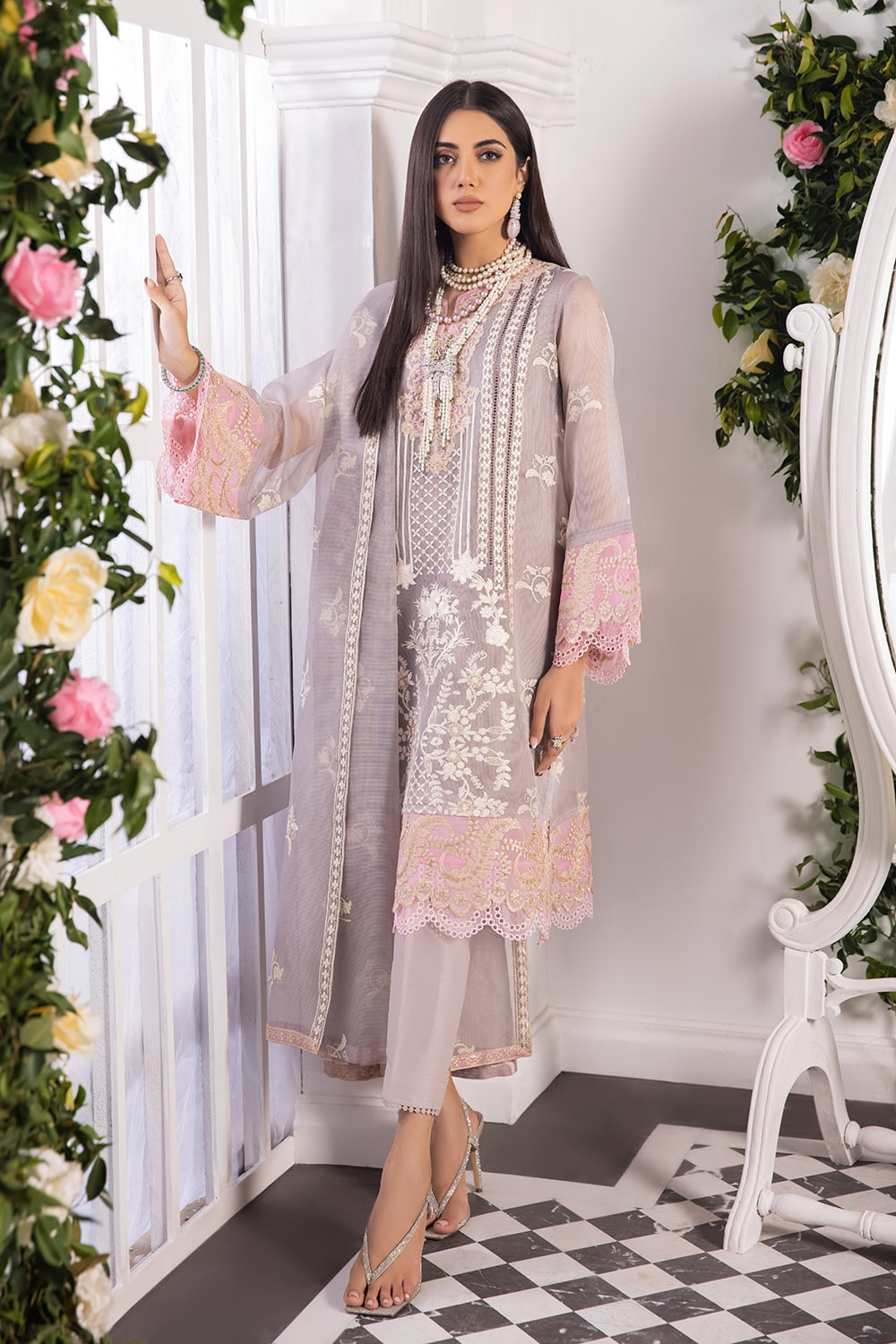 Maroon Cotton Shirt
A classic for this season, maroon is always flattering and creates a stunningly beautiful pairing with gold that looks instantly formal. This look is super festive and the colours are perfect for a dholki occasion!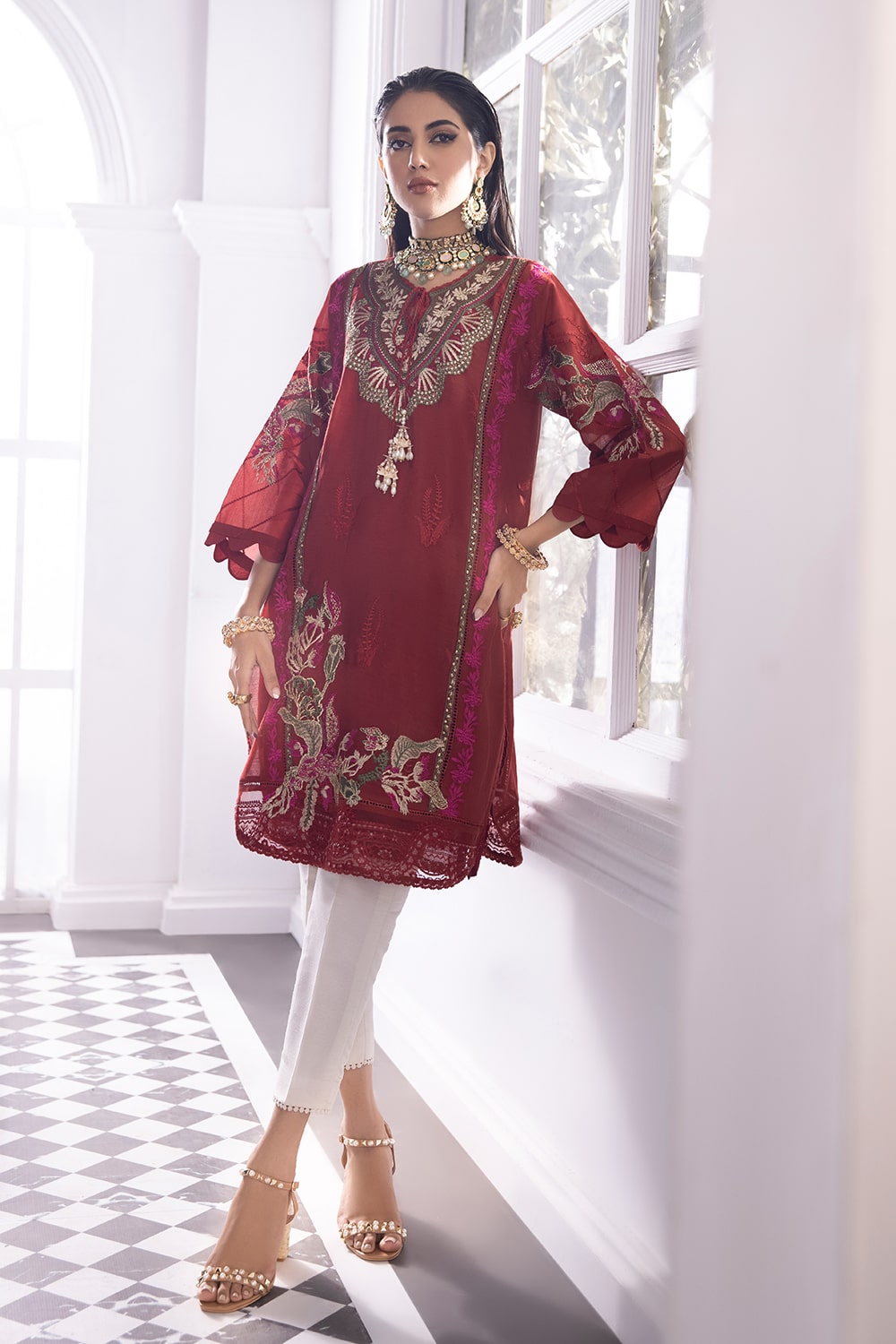 Pastel Mint Two Piece
A soft pastel colour combination of mint and coral, this shirt and dupatta set is light and airy with a delicate feminine touch. The floral embroidery work adds a formal touch without being too heavy.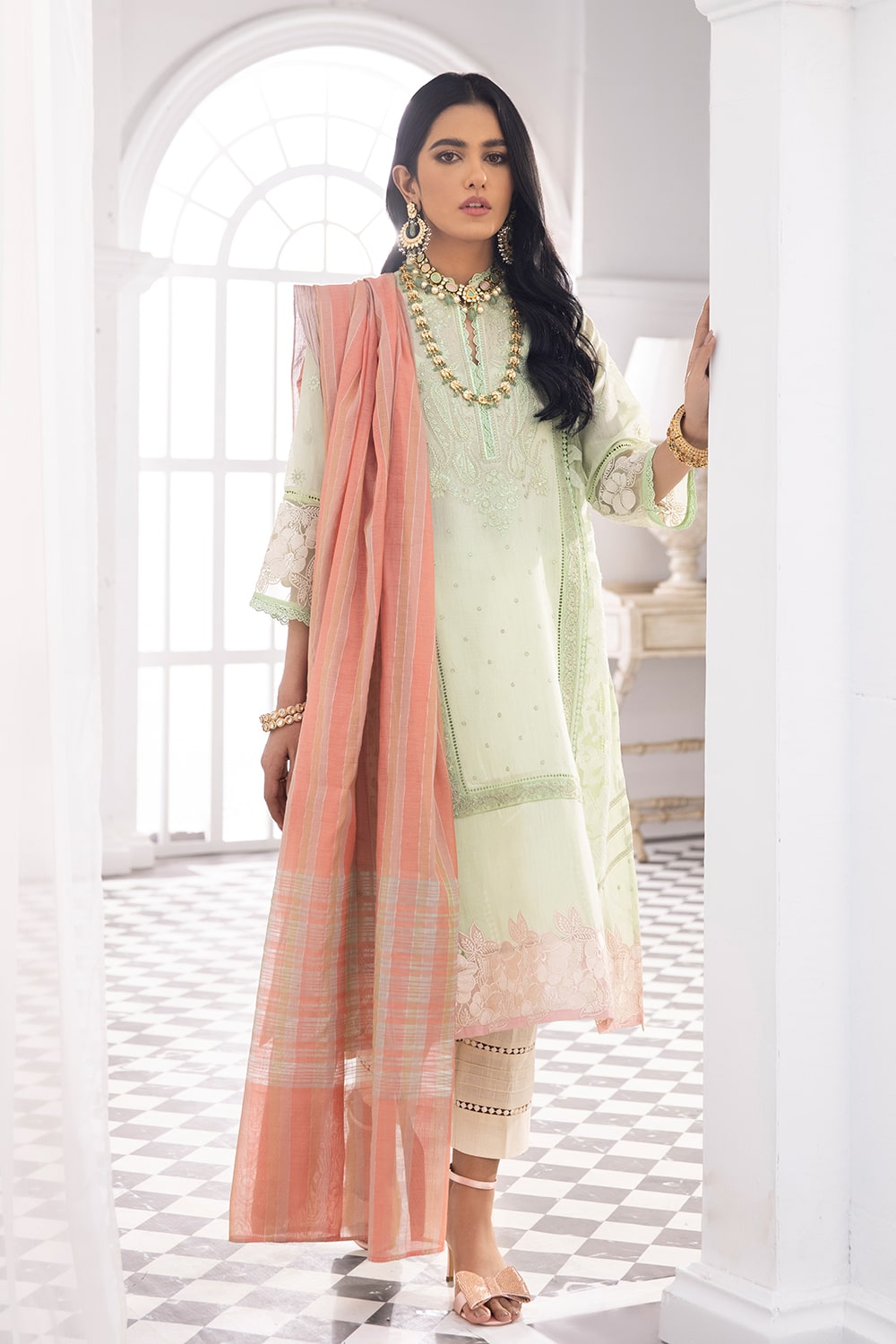 Monochrome Suit
Monochrome is a classic look for any season or occasion because it's universally flattering and elegant. With embroidery and embellishments on a combination of khaadi net suit, organza, and silk, this three-piece suit will be your favourite look this season!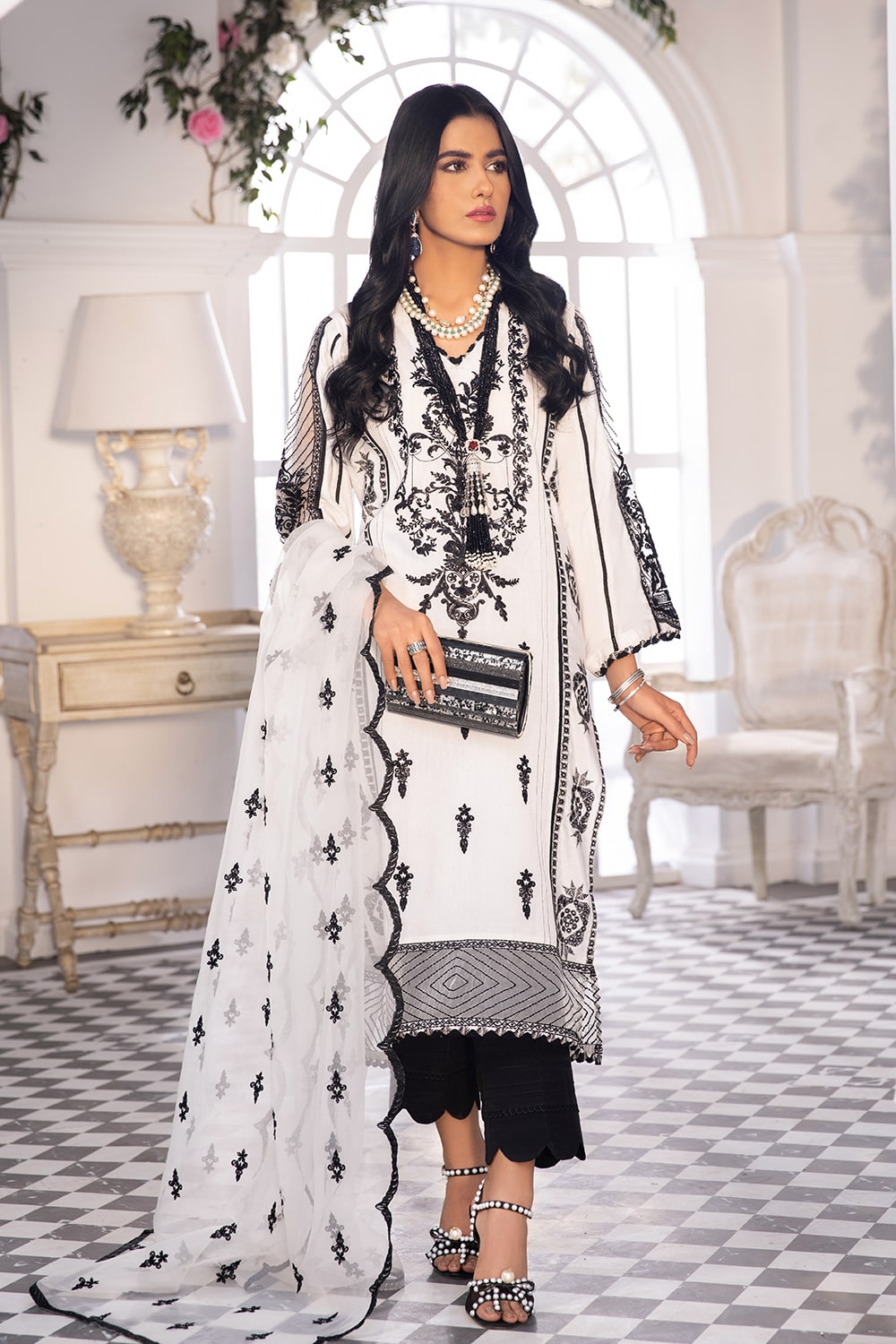 Pink And White Two Piece
A shimmering rose gold hue with embroidered paisley motifs and fabric tassels, this outfit exudes elegance and grace! The lace finishing and white trousers tie the whole look together.