While the scorching temperatures may deter some, Dubai is proving to be an irresistible choice for families seeking a memorable summer vacation. Contrary to its desert climate, this dynamic city offers an array of exciting indoor activities that cater to ALL age groups. From thrilling amusement parks and immersive museums to stunning aquariums and expansive shopping malls, Dubai has become a hub of family-friendly entertainment. So, if you're worried about the heat, fret not! This summer, Dubai guarantees a cool and unforgettable experience for both kids and adults alike, making it the ultimate destination for family fun and adventure.
Step into a world of endless joy and prepare to be dazzled by Dubai's largest indoor theme park! Every need is catered to by the abundance of entertainment featuring an array of rides, attractions and live shows, a wide variation of food and merchandise in the 5 exciting zones – Marvel, Cartoon Network, Lost valley, IMG boulevard and the kids zone. In order to keep the kids entertained there is a large inflatable park where they would love to climb walls, play football and other games. It also houses a cinema where latest movies can be enjoyed. Book your tickets now for this thrilling experience here.
The torus-shaped building is truly a sight to behold and as stunning the exterior is, the inside is equally impressive as well! MOTF provides innovative solutions to the most pressing problems of the day. It contains seven-floored museums that promise visitors to provide them with an immersive experience that will help them imagine all that is possible for the world. You can now book and secure your spot to explore this visionary museum here.
Another place that truly lived up to its hype is La Perle. It is an aqua based spectacle at a venue in al Habtoor city where La perle takes place five days a week, twice a day. The theater has 1300 seats which are designed with a 270-degree vision. It is a show no less than a modern masterpiece depicting the essence and culture of Dubai. The most spectacular thing about the stage is that it can literally flood with water and drain within seconds. We witnessed acrobats and motorcyclists perform gravity-defying stunts making it a stunning spectacle. A sequence that left in awe of the performers was a stunt where five motorists were performing at lightning-fast speed in the Globe of death. If you happen to be in Dubai, you can get your tickets here. 

Get ready to lose yourself in this indoor tropical rain forest located inside a 150-foot-tall glass building. This contains more than 3000 species of plants, animals and birds. It is a great way to spend time with your family as the program lasts for about 2-3 hours. It is a "biodome" in the City Walk area of Dubai. Cute animals are freely moving around a big tree around which the visitors walk. Your kids will surely love feeding the birds here. Don't forget to book your tickets in advance here.
Prepare to be starstruck at this world-famous waxwork museum, showcasing an impressive collection of over 60 lifelike statues. From beloved movie stars and international athletes to influential political leaders and renowned Arab personalities, you'll find an array of famous faces. Don't forget to have your phones and cameras at the ready, as you'll want to capture unlimited photographs of these uncanny replicas. It's an experience that children particularly relish, as they get to encounter their favourite idols in statue form, adding an extra layer of fascination and excitement. Book your tickets here. 
With such incredible offerings, there's no better time to book your Dubai adventure and create lasting memories with your loved ones. Don't wait any longer, take this as a sign and embark on an unforgettable vacation in Dubai today!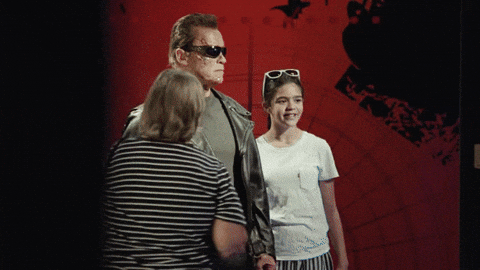 Dubai
emirates
Guide
Holiday
Summer
Travel
UAE
Vacation